I've just finished a two-and-a-half-day meeting near New York
City. I'd booked myself on the 7:10pm flight to San Jose, but when the
meeting ended on time, I drove quickly (but safely!) to
Kennedy Airport in hopes of making the
3:45 flight to San Francisco. I got to the airport in plenty of time,
but found out that it would cost over $700 to change my flight; I
decided that getting home three hours early wasn't quite worth
spending $700 (and having to hassle with a rental car tomorrow, too).
But there's a bright side; I've been meaning to edit and post Bar
Mitzvah pictures ever since the day itself, but haven't had the time.
Well, I still haven't had the time to go through all 522 pictures, nor
are they all worth posting…but I do have a few family shots to share.
Let's start with the main event — Jeffrey putting on his
tallit for the first time.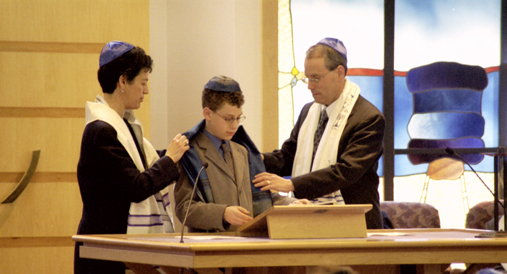 Here's Jeffrey with his Grandpa Jack and Diane: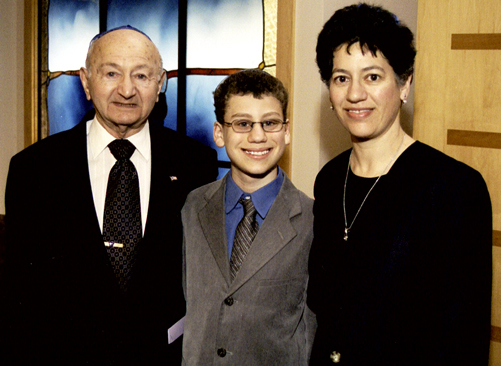 And here he is with me and his Grandma Elaine: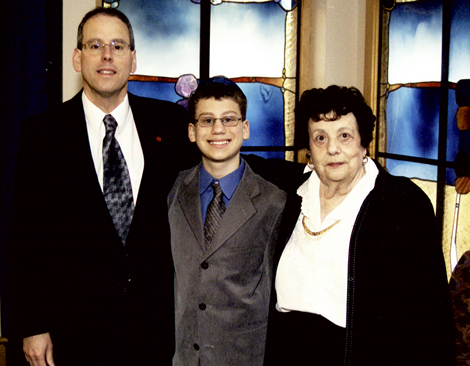 Jeffrey with his cousins from Richmond: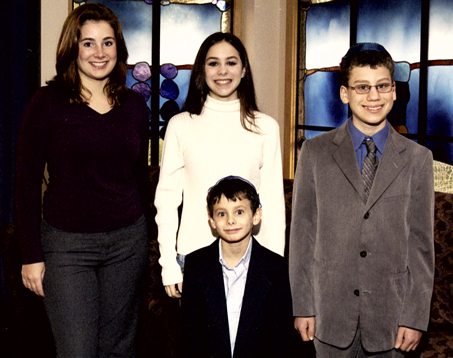 Jeffrey and his cousins from Denver: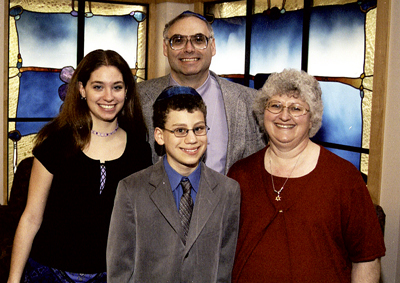 Jeffrey and his aunt and uncle from Boulder: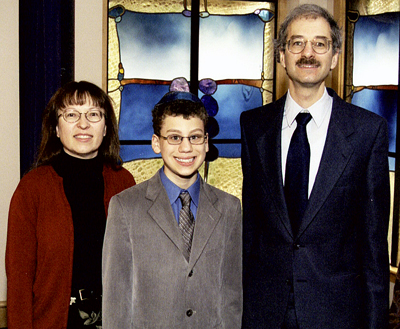 Jeffrey and his aunt and uncle from Richmond: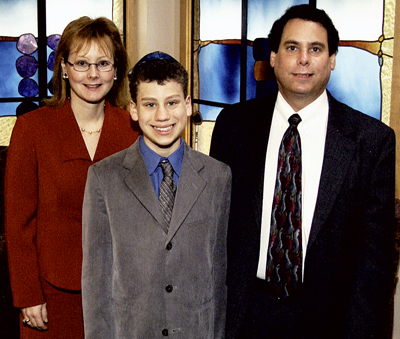 Jeffrey, his grandfather, and Agatha (Grandpa's friend):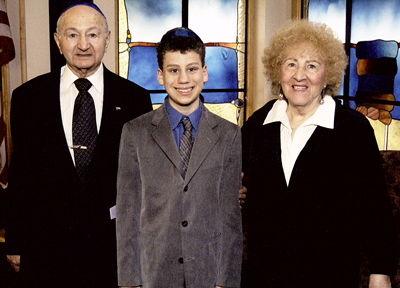 One of our friends made him a very distinctive challah cover (which
we've used nearly every Shabbat since the Bar Mitzvah):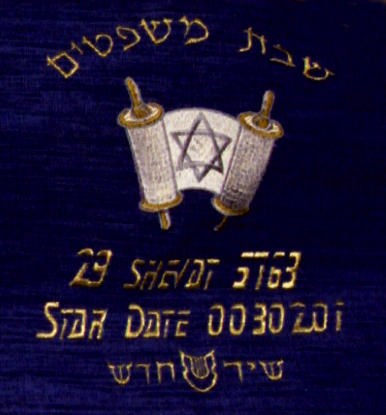 I'll be posting more photos, and maybe even writing again, sometime
soon. It would probably help if I learned something about using
Photoshop Elements; I bought it in a painful Costco trip on Sunday (it
was only $30 after rebates…how could I resist?) and I have just about
figured out how to crop, sharpen focus (but we have some pictures which
are too blurry to rescue), and reduce resolution for the Web. Maybe the
manual will help…but I didn't bring it with me. It's so unusual to find a software product with a real manual these days, too!