I have the bad habit of checking my email almost as soon as I get up. Mostly, I just look at the subject lines and delete obviously useless stuff, but once in a while, there's an email that grabs my attention.
That was the case this morning with email from Vueling Airlines, telling me about a schedule change to our flight from Barcelona to Porto in August. It was a flight we had no intention of taking.
Last year, I'd been able to get refunds for almost all of the flights and cruises we'd had planned; the only exception was our flight on Vueling. They would only allow me to reschedule for another day, up to a year later, so I did that, hoping that they'd allow me to postpone again and use the credit in 2022.
Today's mail said that they'd rescheduled my placeholder flight to be about six hours later. But because they'd moved it more than five hours, I now had the option of requesting a refund.
I took the option. The website offered Flight Credit with a 10% bonus, good for three years. When I declined that, they gave me a US phone number to call to get an actual refund. After listening to yet another recording offering me the Flight Credit, I was connected to an agent in Barcelona who (after offering me credit again) actually started the refund process. It's more complicated than it should be because my credit card number got changed since I bought the flights, but I have hope!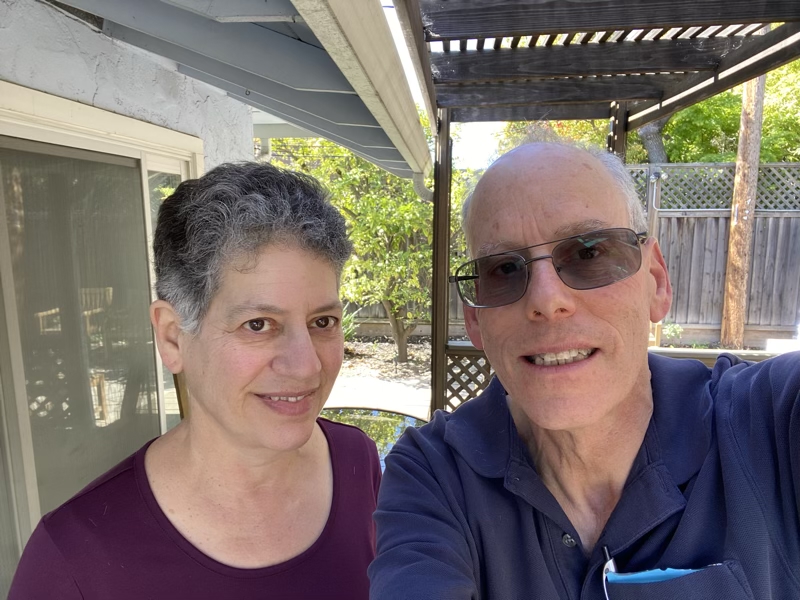 We celebrated by getting our hair cut professionally for the first time in more than a year – I guess I should give the Wahl Peanut a really good cleaning and put it away.