Tonight is Shavuot, which is considered to be the day when the Jewish people received the Torah. It is traditional to engage in group study until late at night (until dawn, if you're able) – this year, Shir Hadash is doing it via Zoom.
We're taking advantage of being on Zoom; after a short study session led by Rabbi Aron, we watched The Redeeming Angel, a film made by three Israeli brothers about their mother – she was a young Dutch Jew during World War II who was sheltered by a Christian family and survived. After the war, she made aliyah to Israel; in 2017, she and her sons went back to Holland to participate in the installation of Stolpersteine (stumbling stones) in front of her family's house to commemorate their murder. And one of the brothers joined us from his home in Tel Aviv after his all-night study session.
After that, Gillian Perry, founder of the Anne Frank Trust, spoke to us from her home in London about "Anne Frank's Life and Surprising Legacy" – her life story is familiar, but how the story has affected people all over the world was, as advertised, surprising, including, among others, Nelson Mandela and young children in Kazakhstan, Northern Ireland, and Brazil.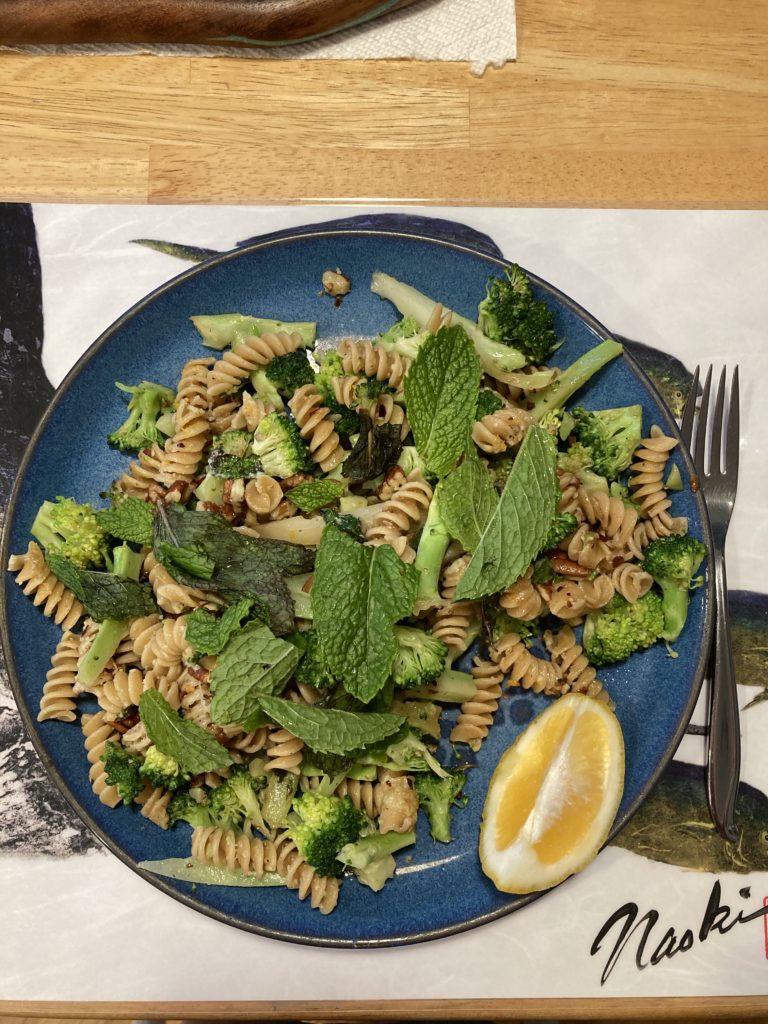 One other Shavuot tradition is eating dairy foods. We tried another Times recipe for dinner: Blistered Broccoli Pasta with Walnuts, Pecorino, and Mint (it was East and quick and tasty – we'll have it again), and we have some cheesecake waiting for us after the session ends.
Chag Sameach!