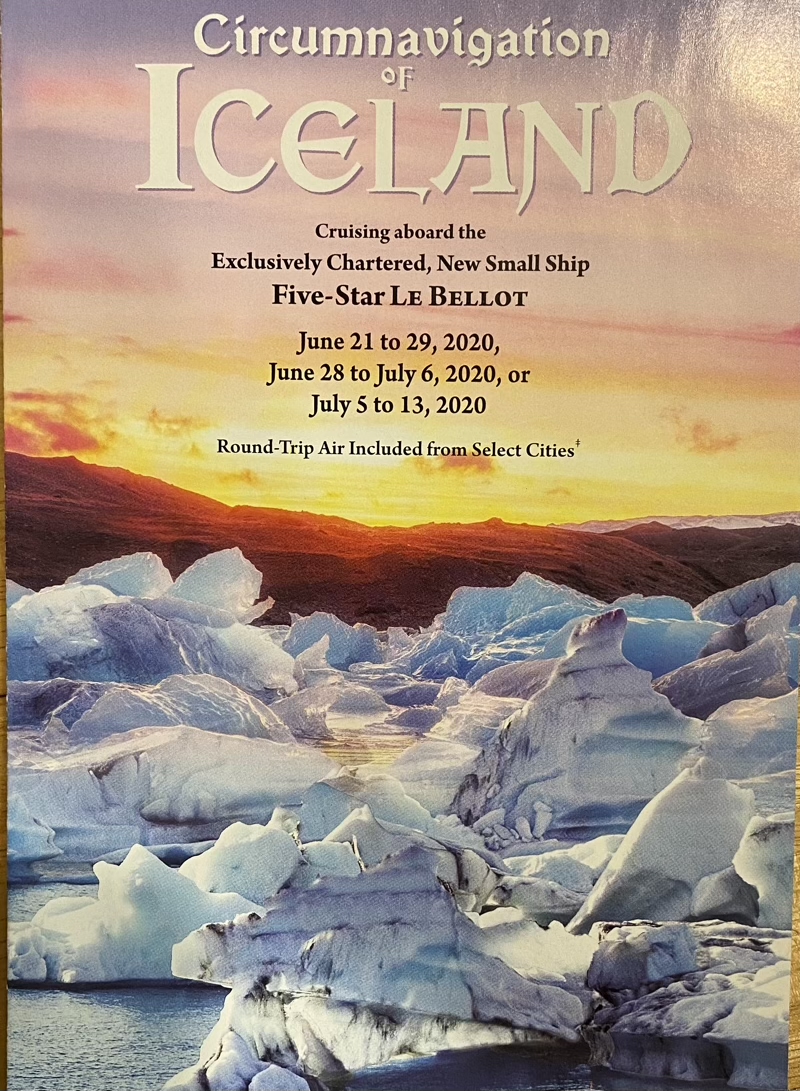 One of the places we were supposed to go last year was Iceland. Our trainer had been there and it sounded perfectly wonderful, but….
Today, our trainer told us that he will be going to Iceland again in early July of this year, along with his family. It still sounded wonderful, but….
And then when we got home, we had a note from the National Trust for Historic Preservation asking if we were interested in seeing Iceland this year. Yes, we were! (Besides, they still had our deposit from last year!)
Even better, our son is now scheduled for his first COVID-19 vaccination on Friday, so he'll be fully-vaccinated by the time our trip happens. Icelandair has non-stop service to Boston, so we are planning to visit him on the way home.
Things are looking up!