We spent quite a bit of the day dealing with medical providers. Both Diane and I needed to get some images to bring to doctors who aren't in the Stanford network – she'd found the right form on Stanford's website, but it wasn't clear where we'd have to go to pick up the images. Calling the phone number on the form and trying the obvious menu choice ("Medical Records") was a dead end, but I kept going and found a way to leave a message. A few minutes later, the image librarian at San Jose called and said we could drive over and pick up a disk with Diane's images.
I'm still waiting to get my images – it turns out that they aren't kept in Stanford's central records, but I've been trading phone messages with the ENT's nurse, and I should have them tomorrow.
My allergist also wanted me to get a blood test and some chest X-rays, and I was able to do that late in the afternoon, going to both places just before they closed for the day. So I'm all set on that front.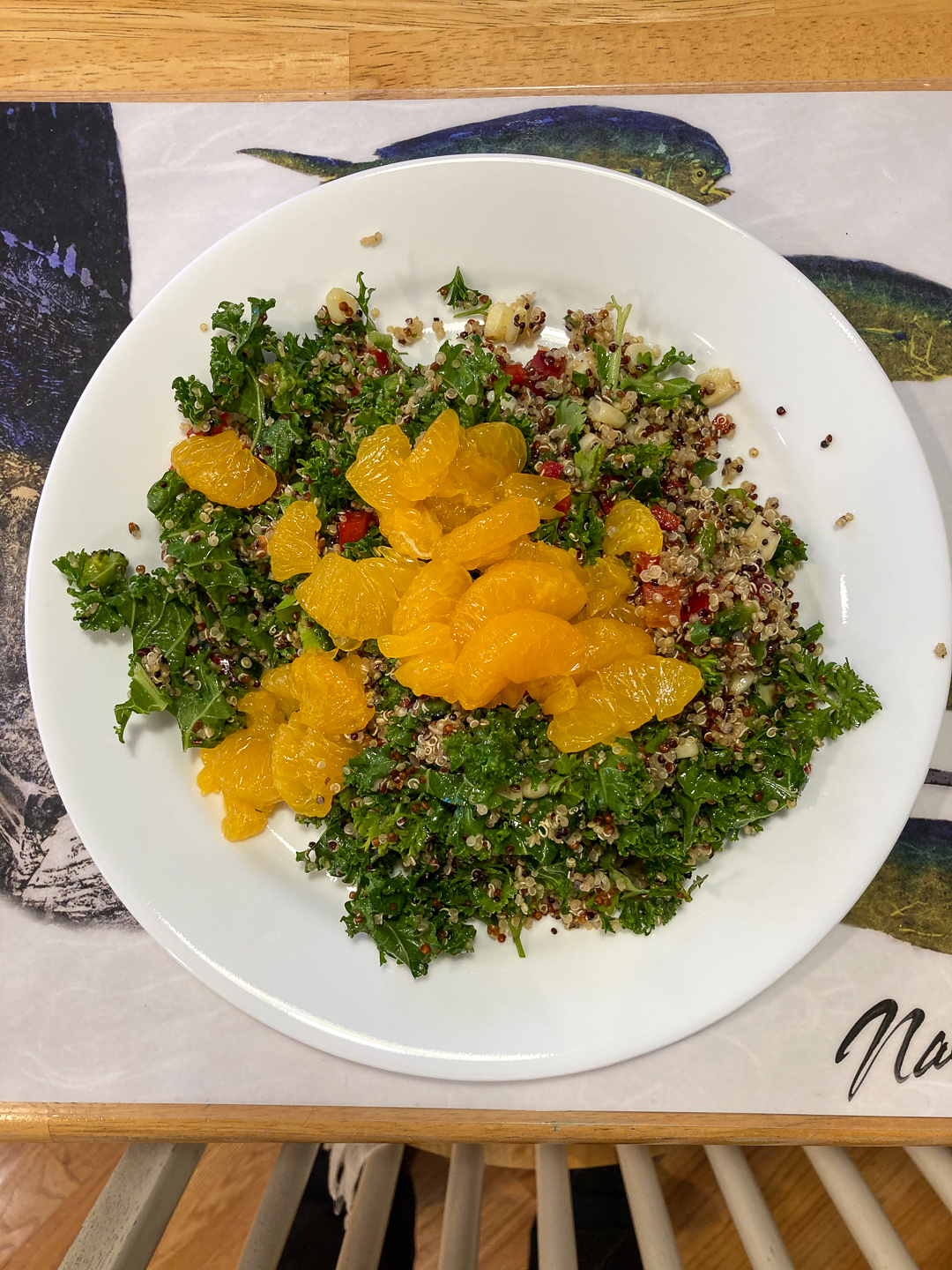 This evening, we gave Quinoa and Kale Tabbouleh a second chance. We'd made it back in July and weren't thrilled, but we had kale to use up and this seemed like a good option. This time, I added a little more pepper and we put some mandarin orange slices on at the end – that made the dish more colorful and definitely tastier.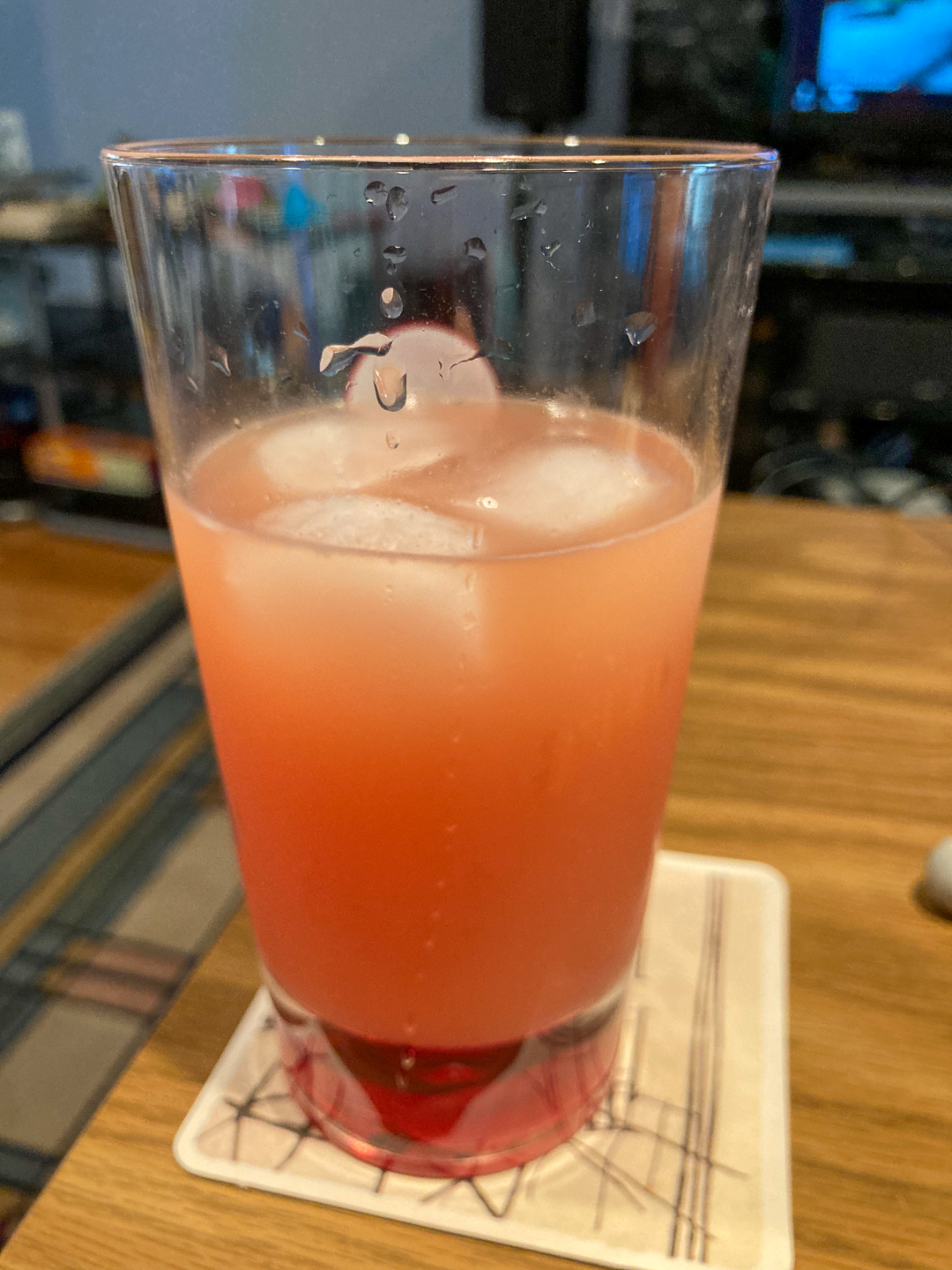 We also tried a new-to-us cocktail recipe from the New York Times, a Watermelon Margarita, using Trader Joe's Watermelon Juice instead of doing the work ourselves. It was quite tasty and not too alcoholic – it'll be better on a hotter day, though!