We were up bright and early this morning so we could have breakfast before a long hard day of wine tasting. Breakfast was at Baker and Cook, very near our Airbnb. All three of us had the same thing – cinnamon french toast with apples, walnuts and pure maple syrup. The portions were generous, but I managed to finish mine!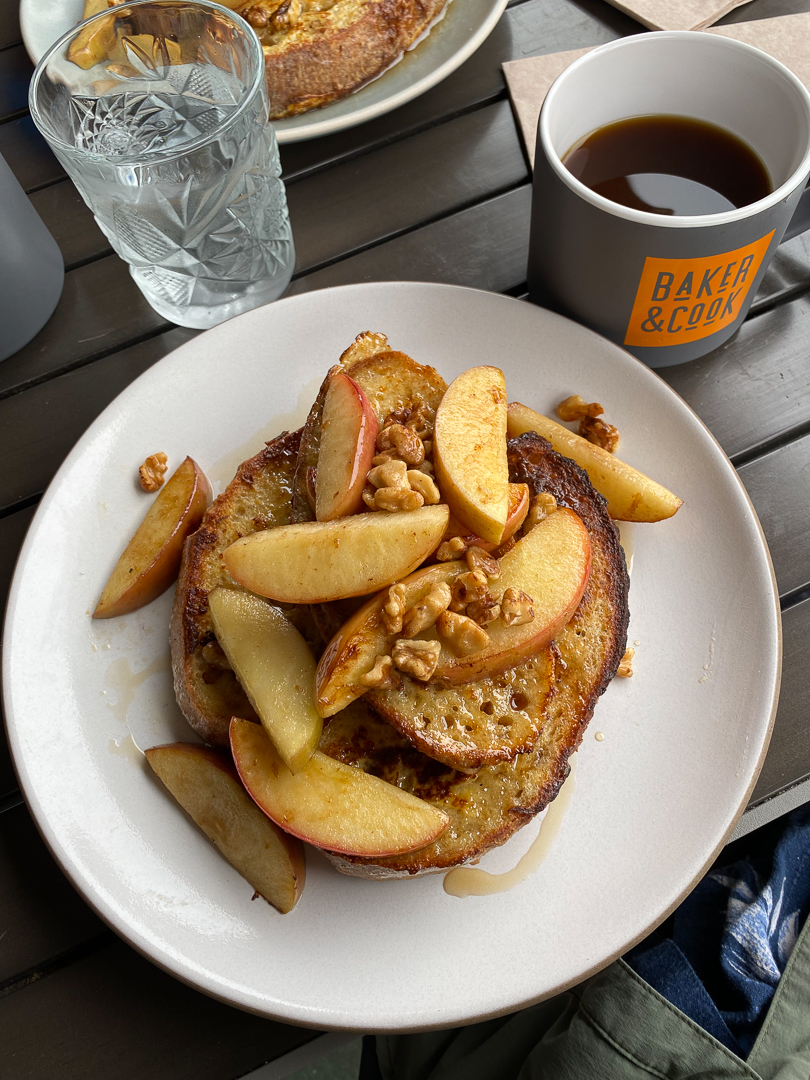 Our wine tour was with Platypus Wine Tours; there were 10 customers on the bus, along with our guide, Luis. We visited three wineries, Roche, Mayo, and Bennett Valley Cellars, where the winemaker met us and gave us a private tour and tasting. We bought more than enough wine at each stop to have our tasting fees refunded – I think that's a good investment, right?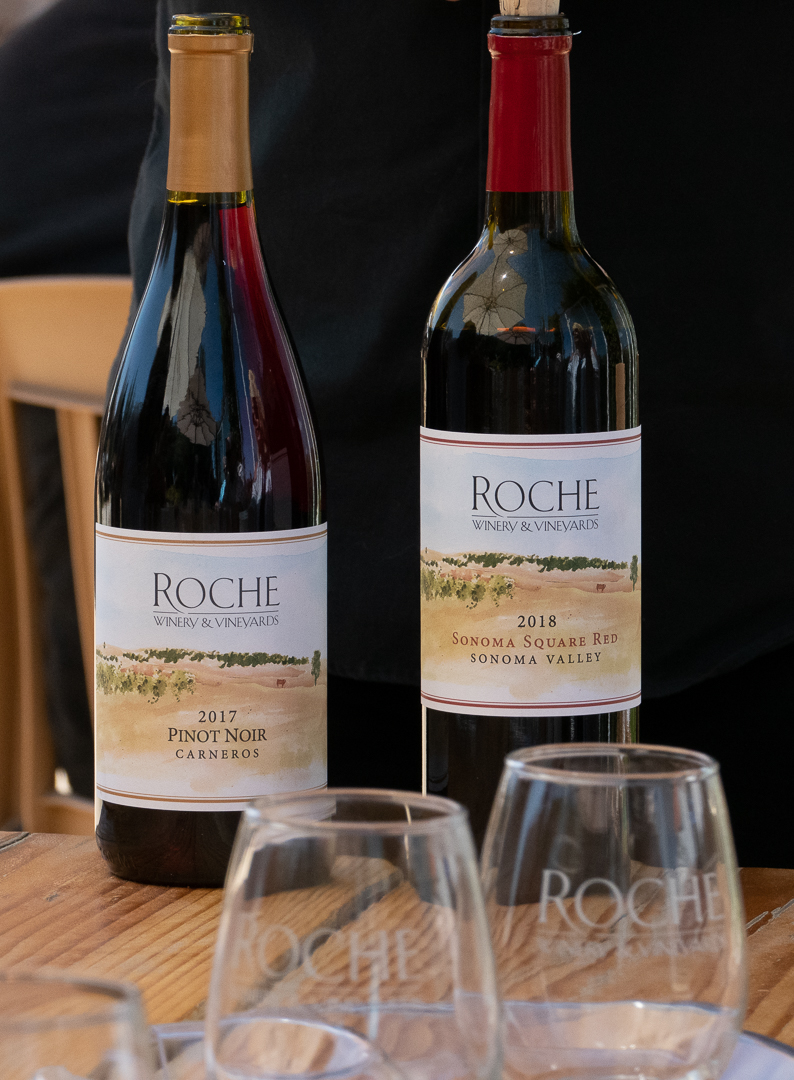 Dinner this evening was at The Red Grape just off Sonoma Plaza. I wasn't sure we'd be able to get in, since their reservations and waitlist had closed early this afternoon, but there was plenty of room when we got there just before 8pm. I wanted something sweet afterwards, so we stopped at La Michoacana and I got a guava paleta (frozen fruit bar).
It was a very nice way to spend Friday. Shabbat Shalom!