It was upgrade day today – UPS delivered a new top from LL Bean for Diane and new phones for both of us.
The upgrade process this year seemed easier than in years past – I followed a tip from John Gruber of Daring Fireball and did a phone-to-phone transfer instead of restoring the new phone from a backup of the old one – all of the data on the old phone transferred, as did logins and even the state of most apps. And there was no need to move the SIM; the new phones activated themselves on T-Mobile early in the setup process.
I was a little surprised that the transfer process didn't bring over apps – the phone had to download them from the App Store (which it did all by itself). I was worried that I might lose RunFit, an app for my Wahoo TICKR heart rate strap, since they'd removed it from the App Store several years ago, but it came over just fine; I did lose an EXIF viewing app that had also vanished from the store, but I didn't need it any more with the improvements to the Photos app in iOS 15.
I've only taken one photo with the new phone so far, of the sky after sunset; I don't think it was any better than it would have been with the old phone, but here it is anyway, unedited.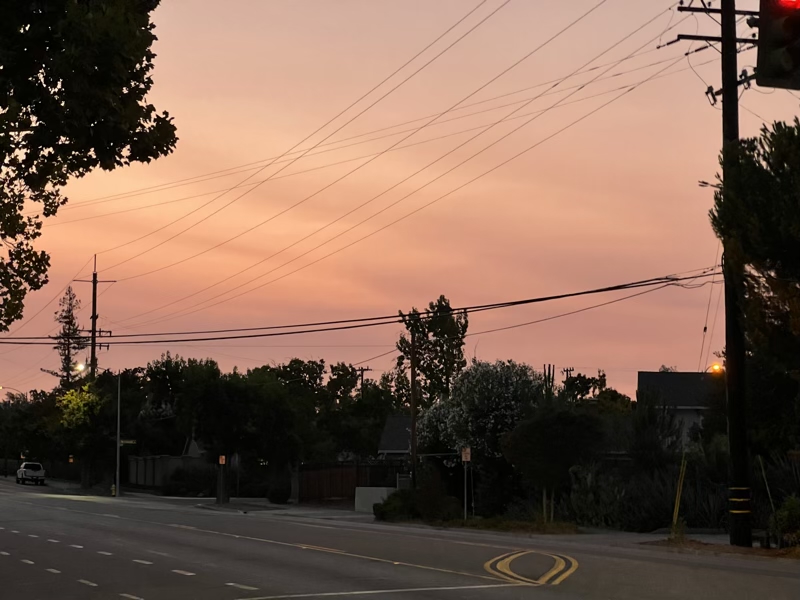 The new phone has 5G – I just ran a test inside the house and got 85.2 Mbps down; I only got 60 MBps on the Wi-Fi. I tried outside where the phone showed the "5G UC" indicator and got 260 Mbps down – that's speedy!
The new phones are not a life-changing improvement (and Diane isn't sure losing the home button is an improvement at all!), but it's nice to have them already (and we have two weeks to make up our minds).
Shabbat Shalom!