My Toastmasters club doesn't meet the last two weeks of the year, so I didn't have a meeting this morning – instead, we went to the JCC and worked off the cookies we sampled yesterday to make sure they were OK to give to our neighbors.
We didn't give all of the cookies to the neighbors, though; we had two left over. They didn't survive the afternoon.
We also braved the crowds at the grocery store – we could have waited until tomorrow, I guess, but we found a parking spot and took our chances. We only had to wait behind one person to check out, so I think we won.
The weather forecast called for rain most of the day, but there was a nice long break during the late afternoon. We took advantage and got a walk in before things got messy again.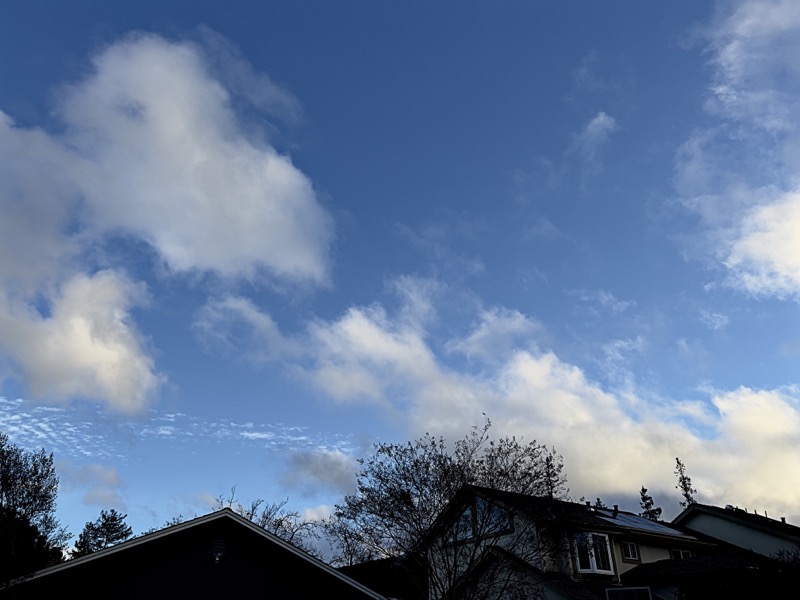 Happy Festivus!