We took another walk with the Striders this afternoon – this one was through the Rose Garden area of San Jose. I'd driven through there many times, of course, but almost exclusively on the main streets – walking gave me a different perspective. The houses in the area reminded me a lot of those on St. Charles Avenue in New Orleans or parts of Monument Avenue in Richmond – large, old, and well-maintained. Some people hadn't yet taken down their Christmas decorations, though.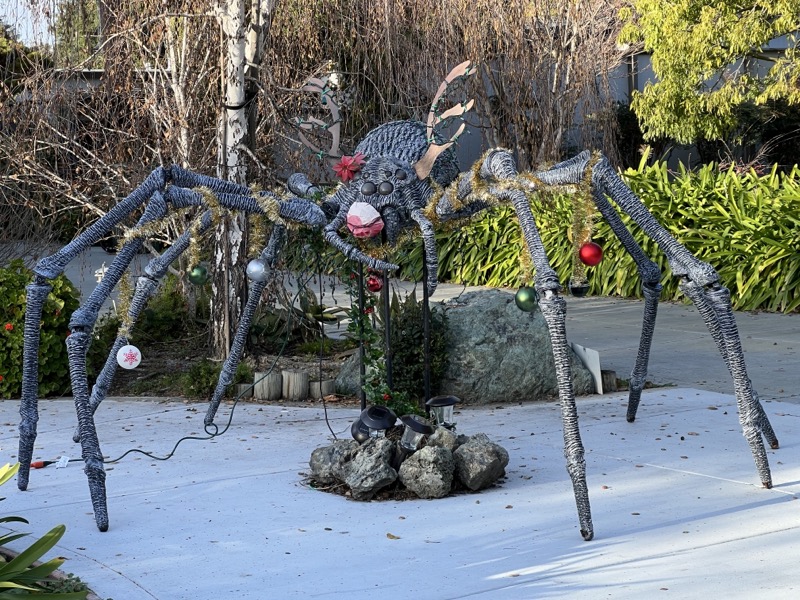 The walk did take us through the Municipal Rose Garden itself, unsurprisingly; it's better when there are more roses blooming, but I did find one I liked enough to photograph despite the season.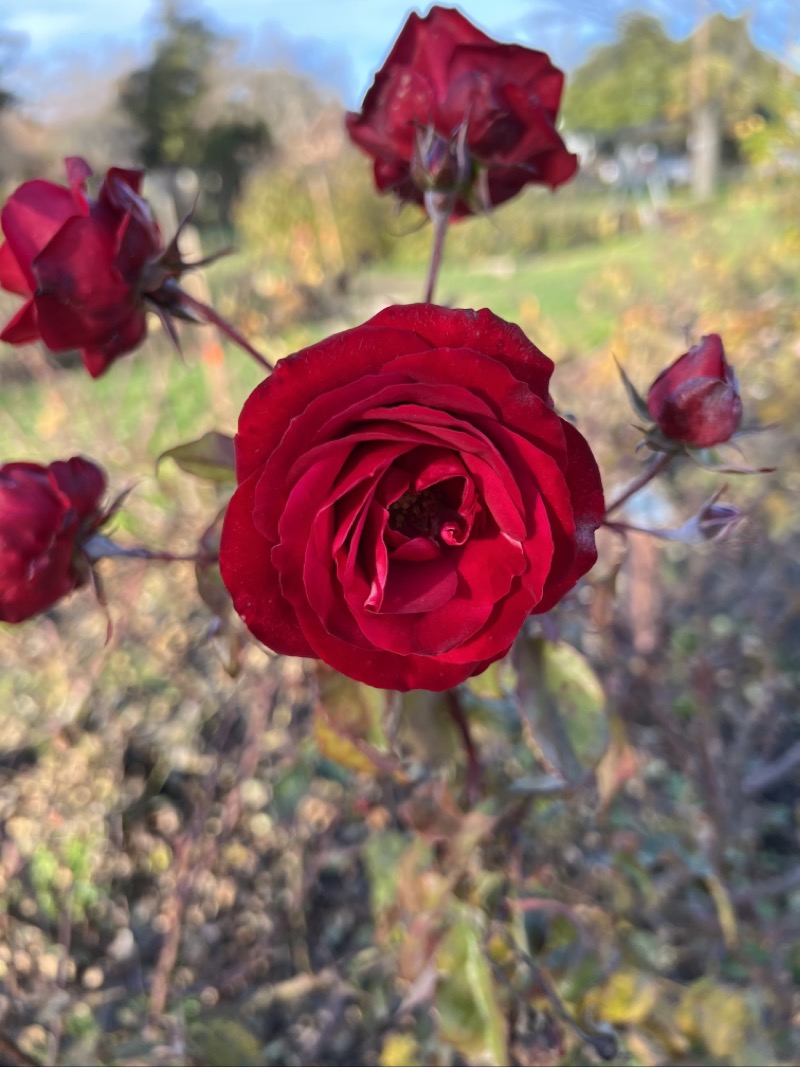 Lunch was another new recipe for us – as usual, from The New York Times. This time, we made Broiled Salmon With Chile, Orange and Mint; it was easy, though it could have been a disaster. Diane noticed that there was a LOT of smoke coming out of the broiler, so I took a look – the top of the fish was fully cooked, but the inside was only 60ºF! I baked it for a few minutes and all was well; next time, I'll put it farther from the elements when I broil it.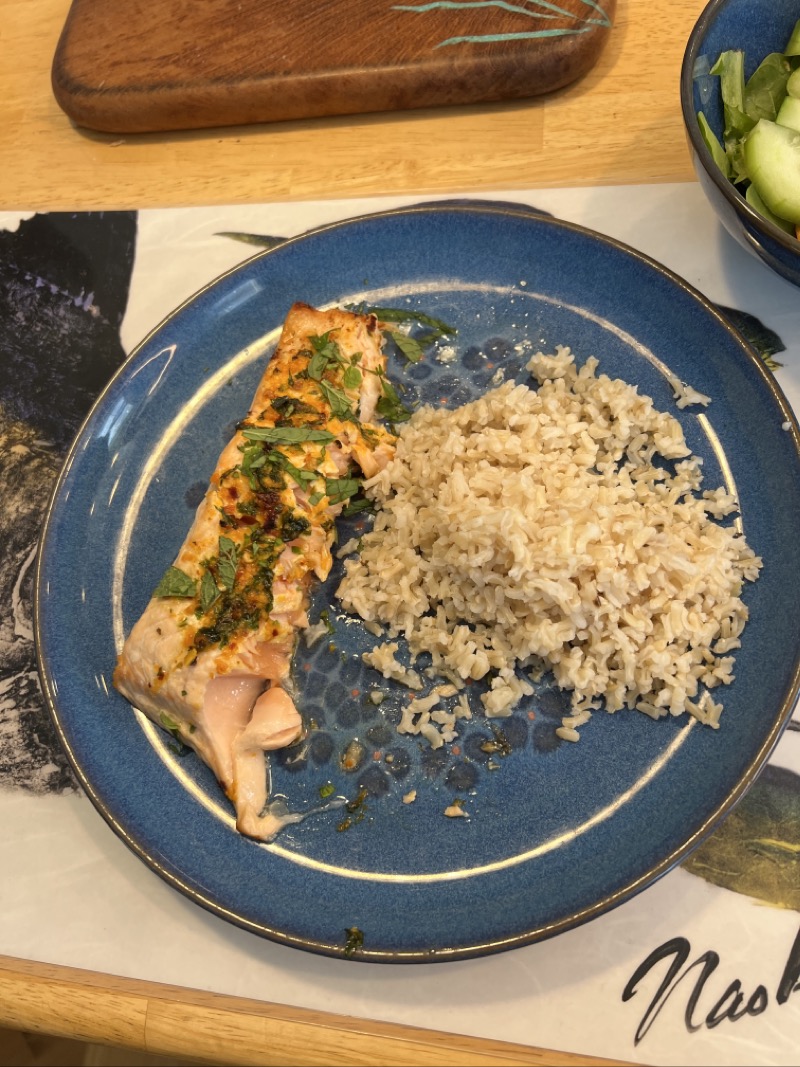 Last week, I ordered a few things from Costco using their "2-Day Delivery" option. They broke the order into two packages – one arrived promptly; the other one was "on vehicle for delivery" but didn't get delivered. The next day, it was back "on vehicle for delivery" and didn't get delivered. And the same thing has happened every day since (except New Year's Day). I called FedEx yesterday and they told me they'd try to find it, but nothing's happened so I called Costco for help. The nice agent there called FedEx and filed a "lost package" report and will send me a replacement shipment – she warned me it might take a week, though. Maybe the prospect of having to pay Costco for the merchandise will encourage FedEx to find the original package!