Our fishmonger wasn't at the Farmers' Market again this week because her family has been hit with Covid. We went to the market anyway to pick up some cherries while they are still in season, and then we took our usual walk through Los Gatos, including a quick trip to Oak Meadow Park where the geese were on the march.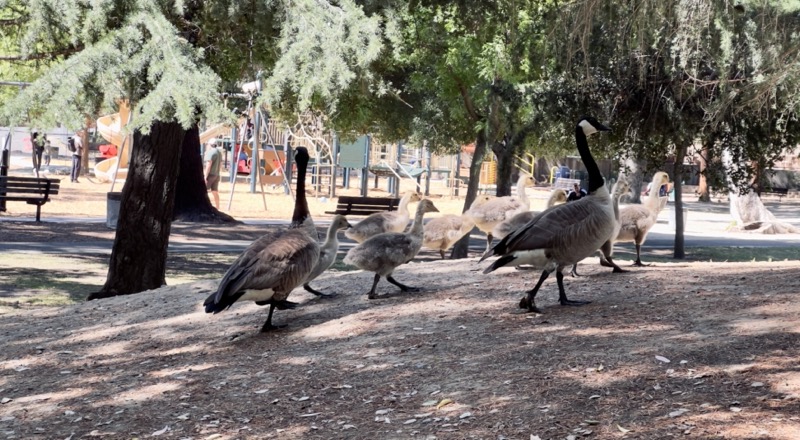 This afternoon, we saw the City Lights World Premiere production of Waiting For Next. It's the story of two guys who meet in middle school and become best friends – the play follows them from age 12 to 40. It was written for the two actors who performed it, Wes Gabrillo and Max Tachis, and that gave the play a real sense of authenticity. I enjoyed it and recommend it (there should be a video version available from the City Lights website in the next week or two; the play runs through June 19 at City Lights).
This evening, we voted in the California primary election. The actual Election Day is June 7; we plan to be on the Douro River then, so we chose not to wait.
Tomorrow, we get fresh Covid tests to meet the Portuguese entry requirements, since it appears that they won't accept a US doctor's Letter of Recovery. US Vaccination certificates are not sufficiently robust to make them happy, either.
Waiting is no fun.