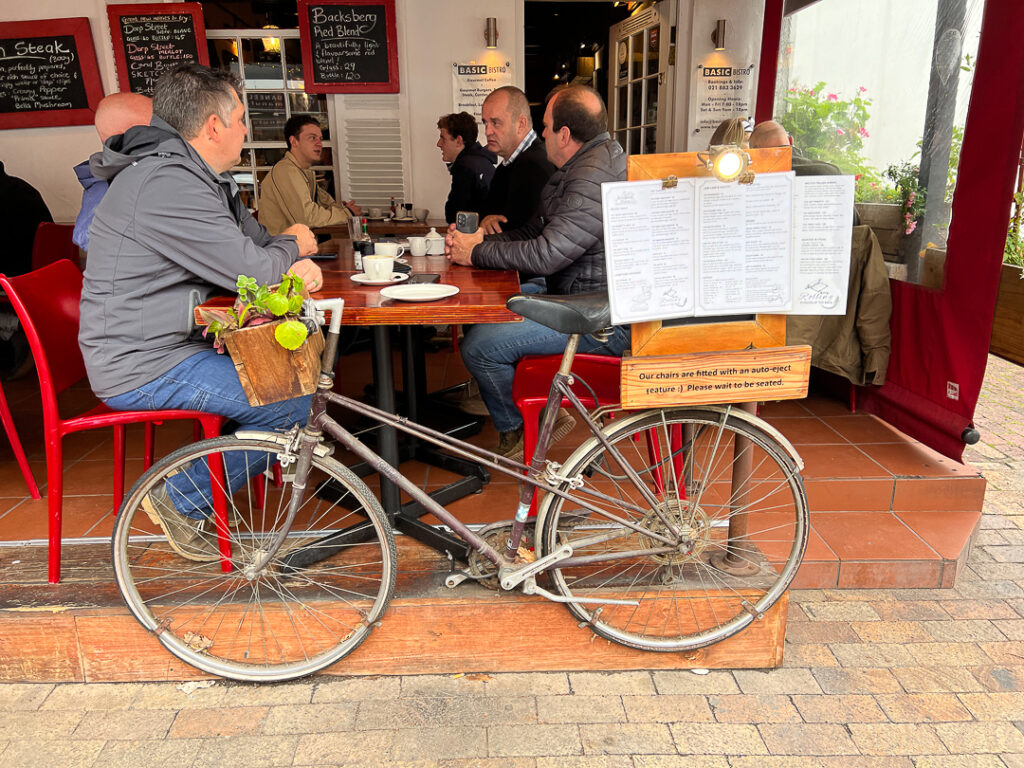 We didn't have to leave Stellenbosch until almost 11, so we took advantage of our freedom to wander around town a little bit and do a little shopping. And then it was off to our final wine tasting of the pre-trip at the Waterford Estate. The weather was still iffy, but we made do.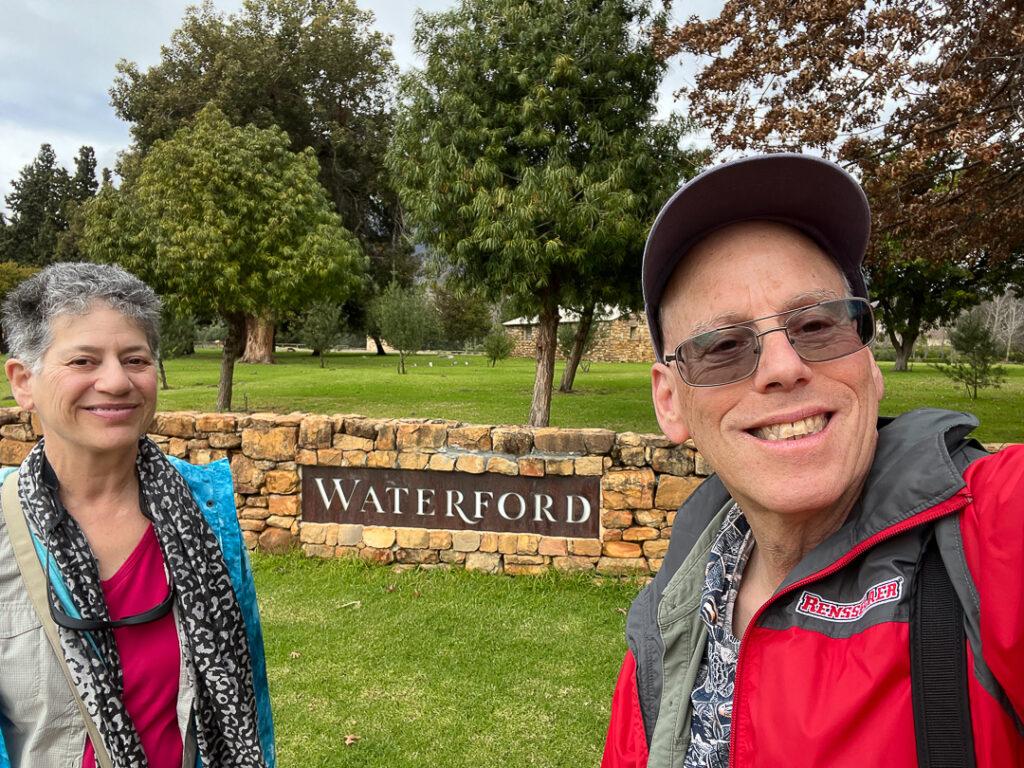 I liked this idea for reusing corks.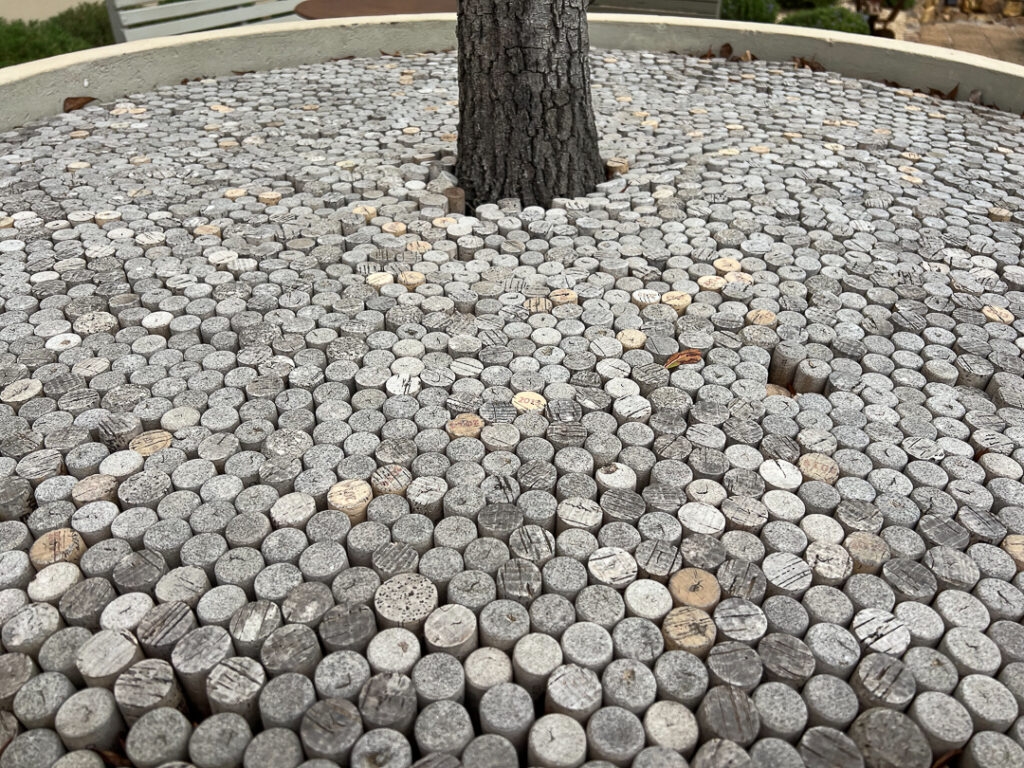 We were seated and our host, Dylan, poured the first three wines.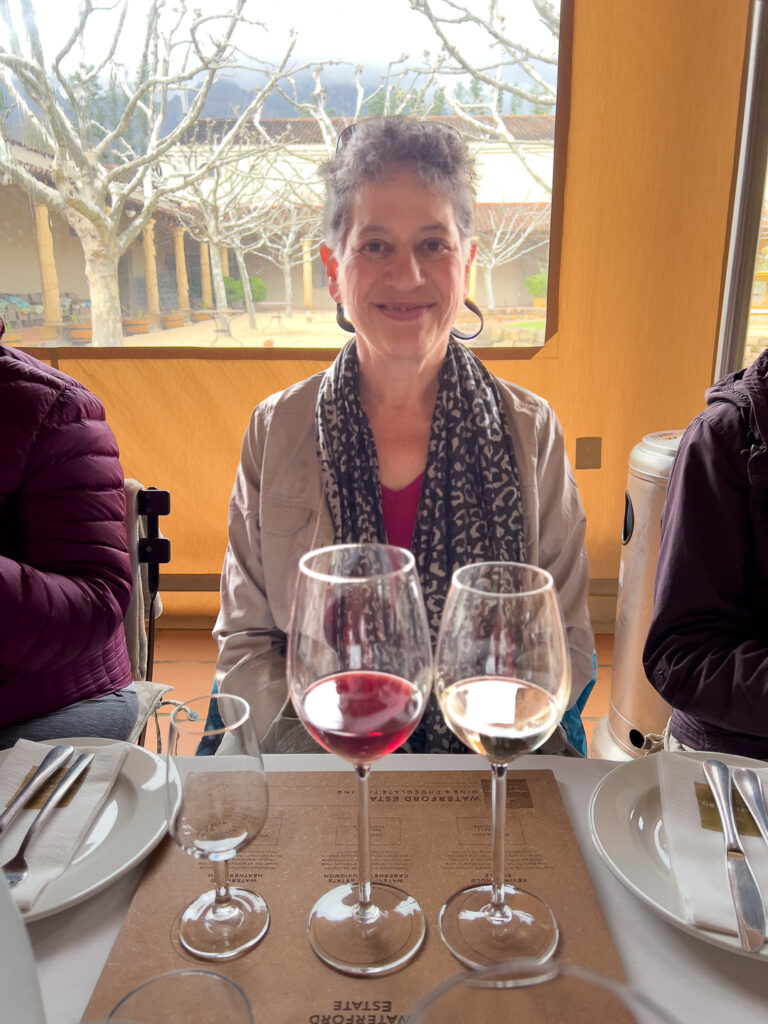 They call their tasting the SALT experience. It took place in two phases – the first paired three wines with small bites (salmon, beef teriyaki, and a pear tart), and the second paired three wines with various chocolates. It was interesting, pleasant, and I managed to restrain myself from buying any chocolate. Instead, we ordered wine to be shipped home (their shipping was MUCH more reasonable than Boschendal's – $20 for four bottles instead of at least $100).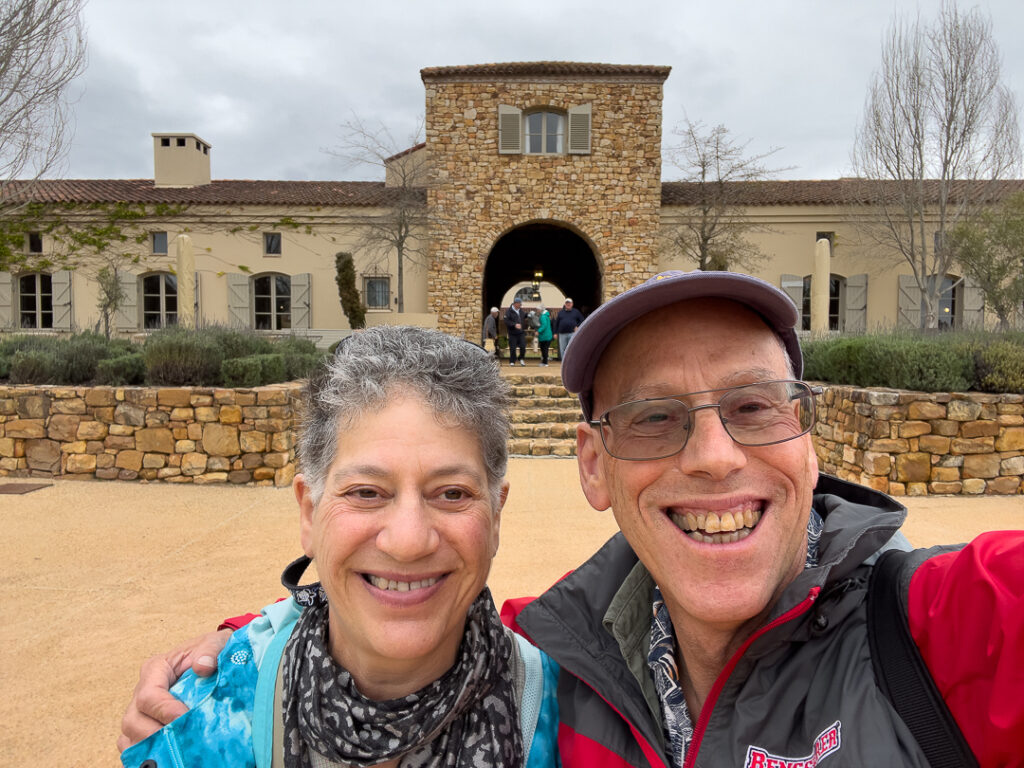 Waterford has some wildlife on their property – or at least some geese, and we couldn't resist another photo. It's much easier to like geese when you're not living near them.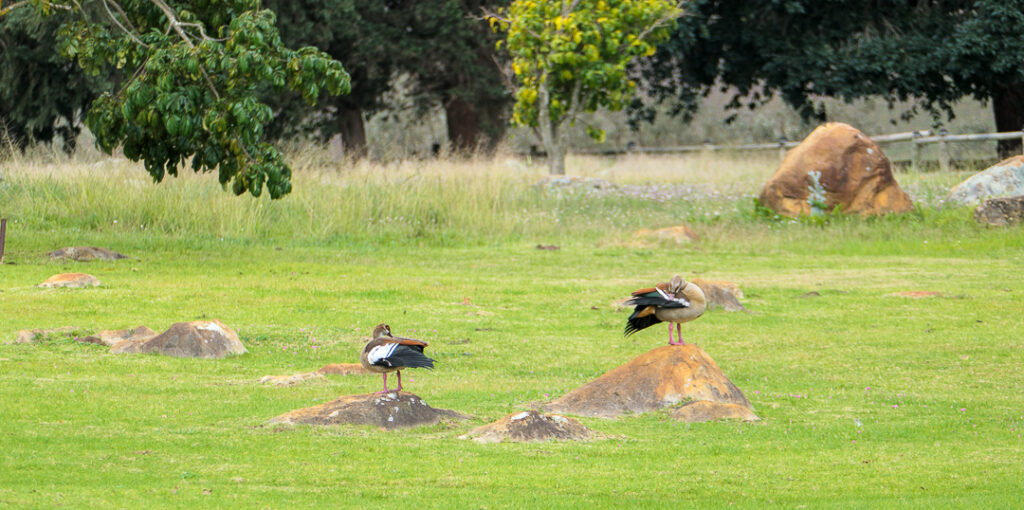 We left Waterford well-satisfied and returned to the bus for the trip back to Cape Town and the Cape Grace Hotel. We finally got to see the local mountains, Helderberg behind the main building and Simonsberg while we were driving.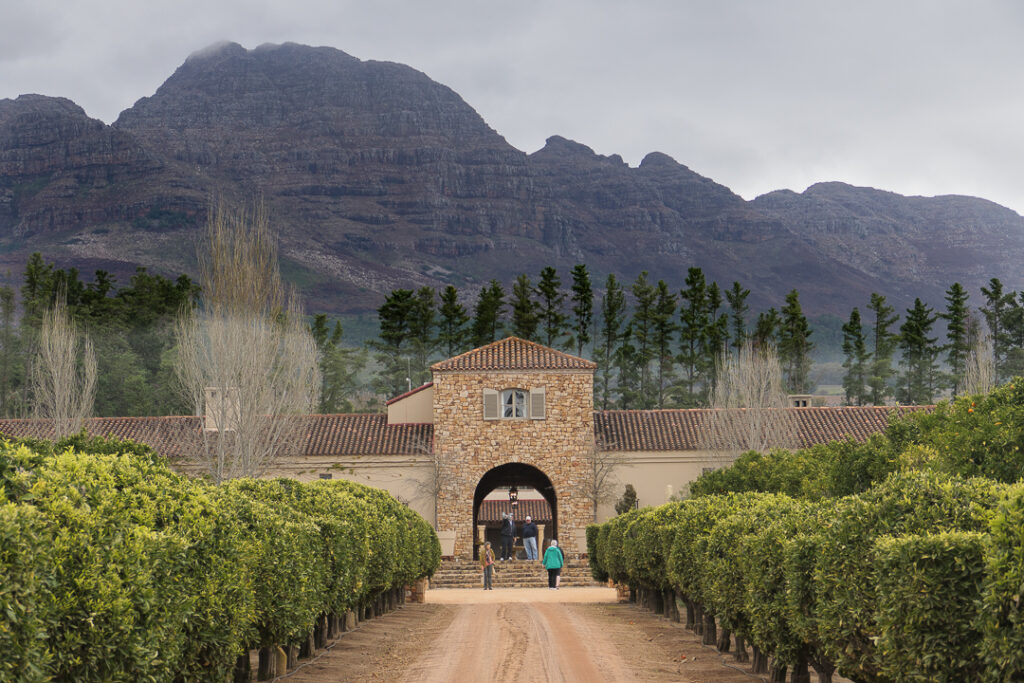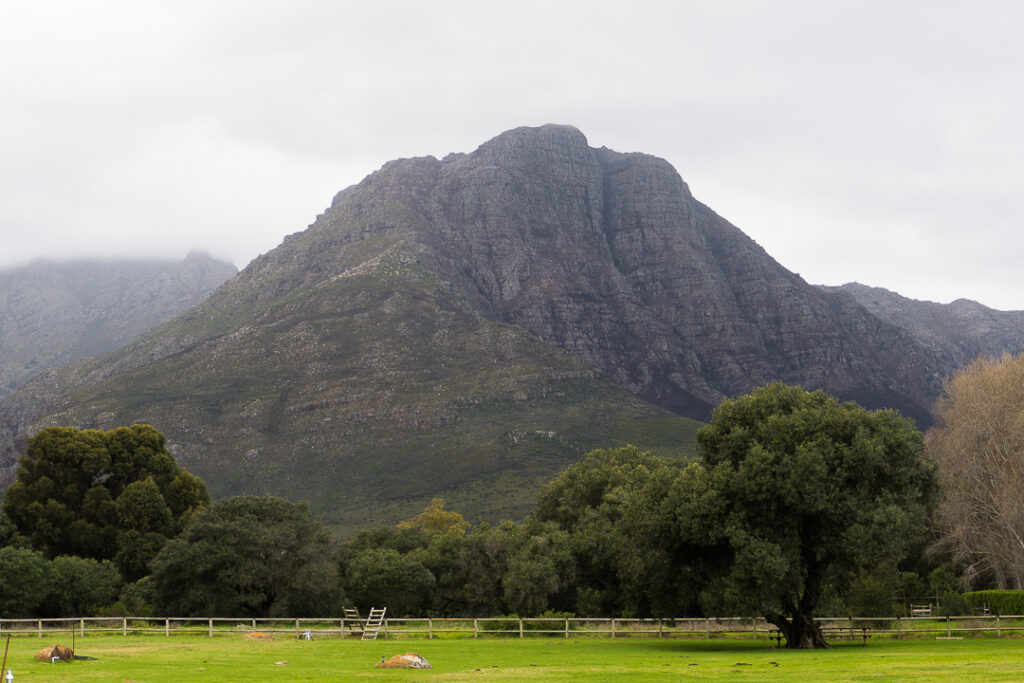 Not everyone in South Africa is living well – we passed "informal housing" on the road, where people are jammed cheek by jowl. They have satellite dishes and electricity, but not officially.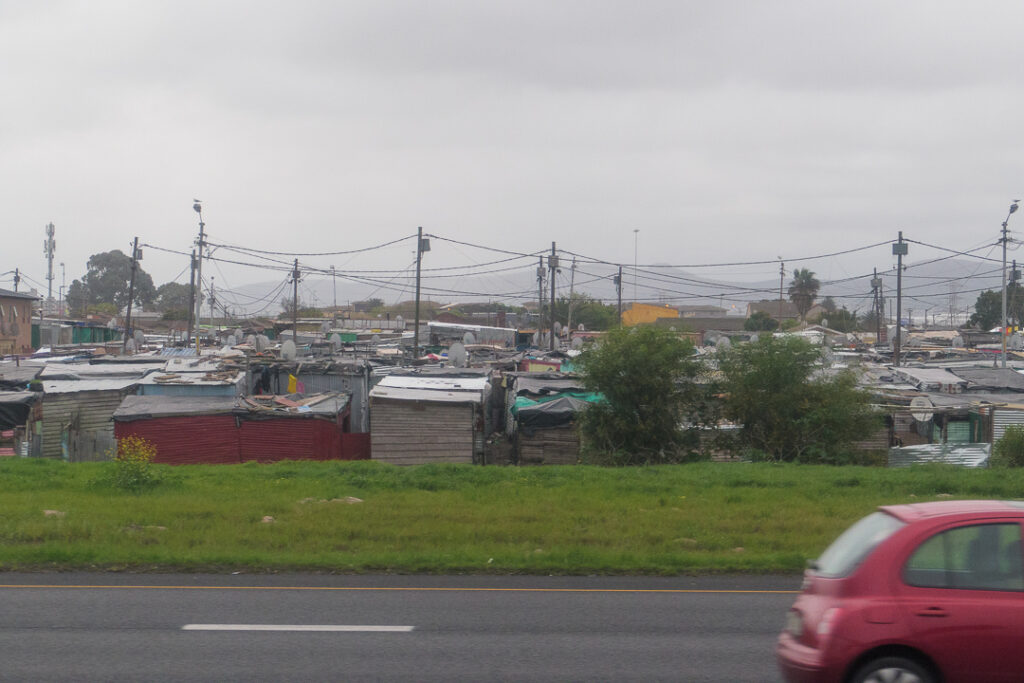 Our hotel is at the V&A Waterfront, which, in addition to being a tourist area, is still a working waterfront, complete with dry dock.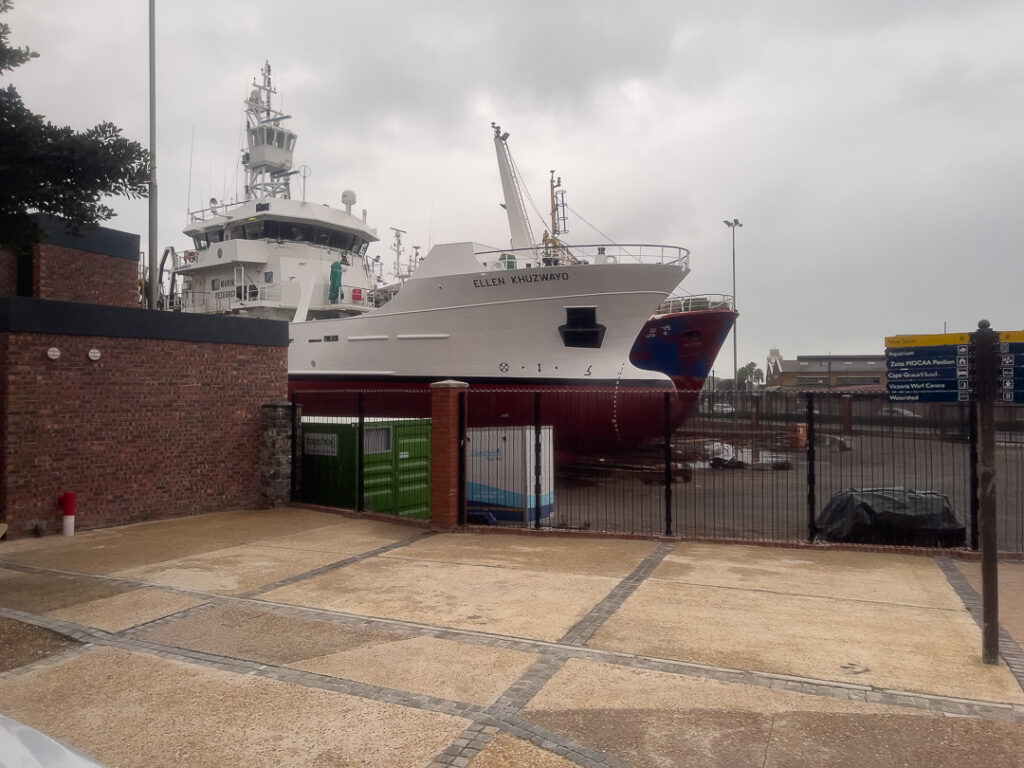 The view from our room is very pleasant; once more, we did not make it to the Zeitz Museum of Contemporary African Art.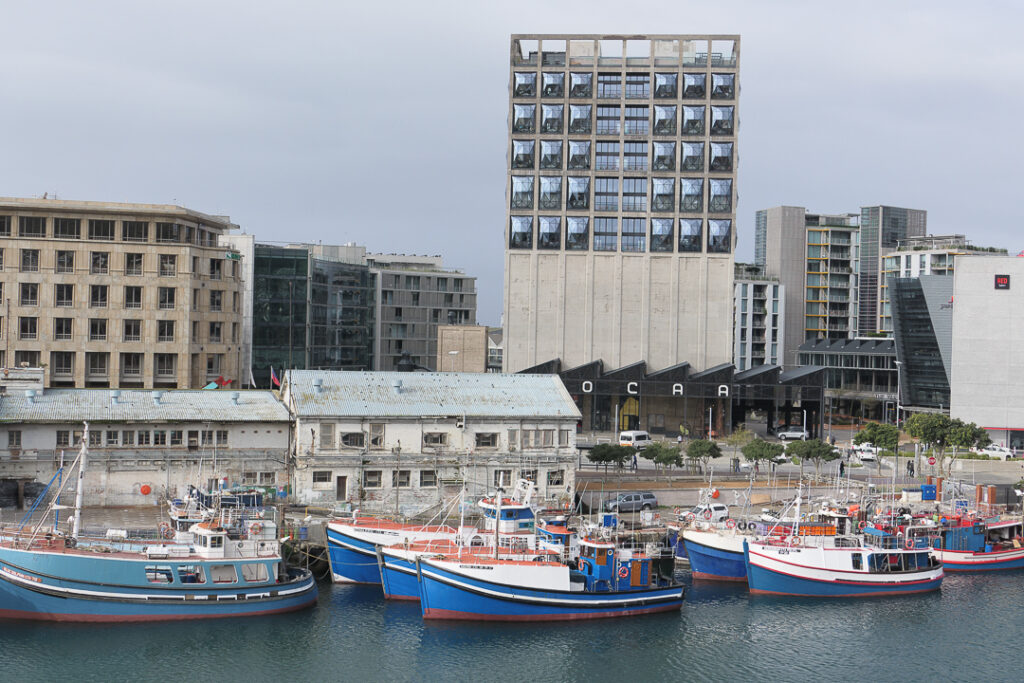 There are rhinos all over the Waterfront to raise awareness of poaching and the threats to the species.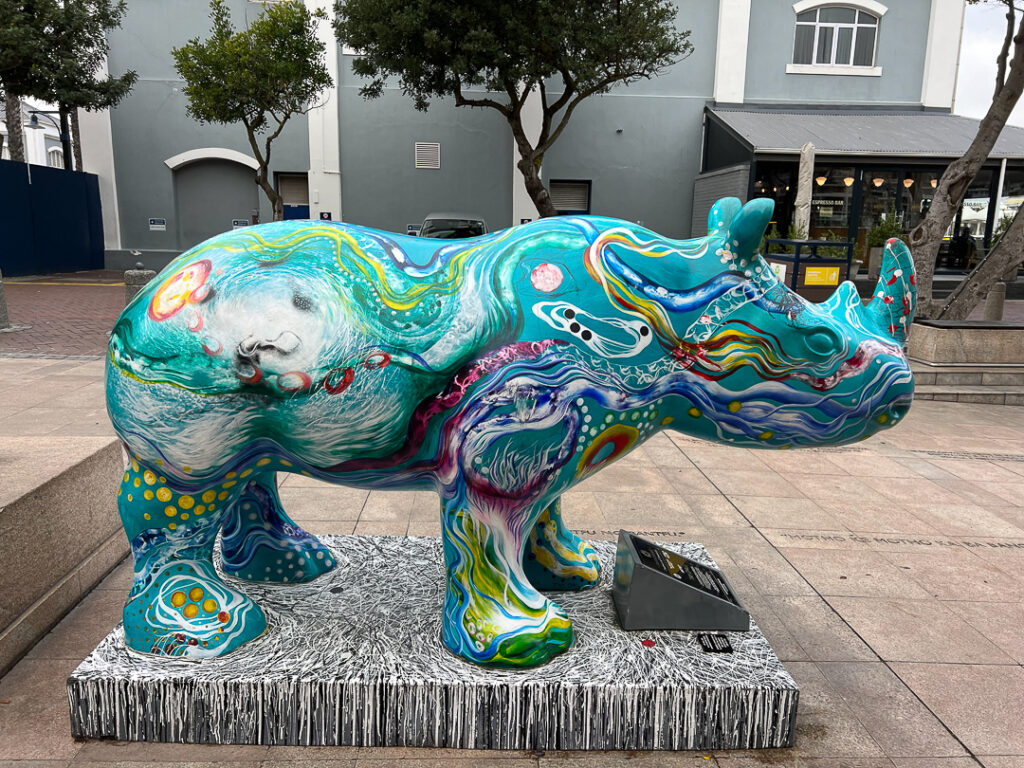 We went into the Watershed building with our friend Wendy – she took us to "Leather Pyrography" and showed us the piece they'd bought to have shipped home. The artist was hard at work on his next creation.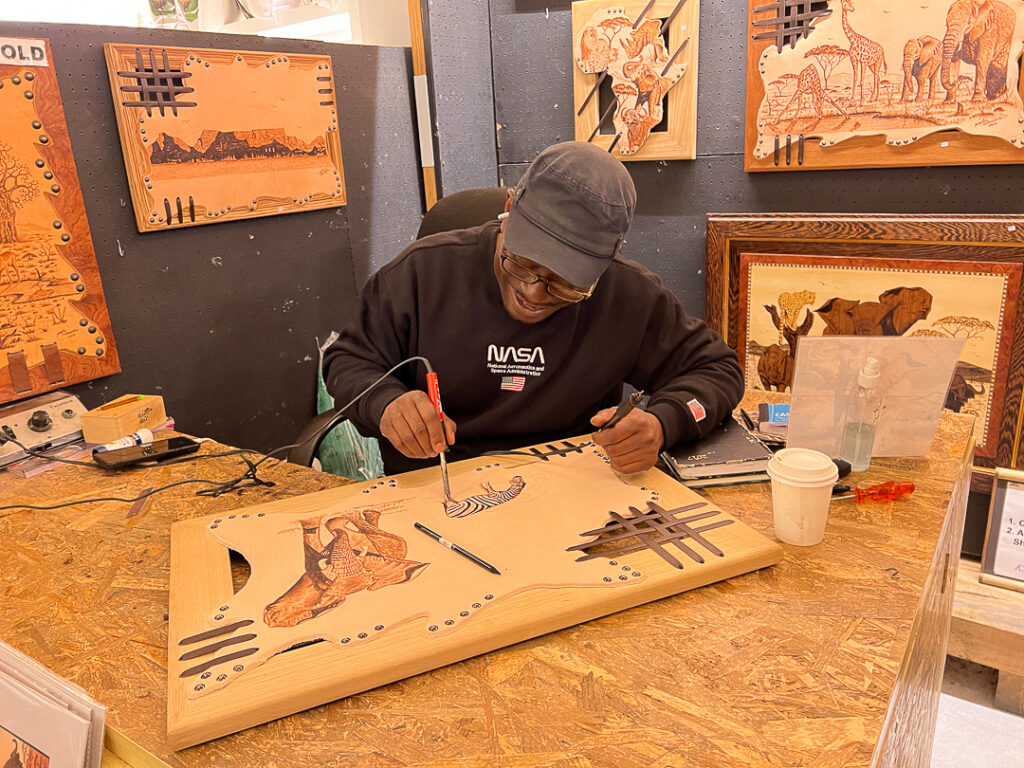 We met our Tour Director, Delia, who will take us through the next phases of the trip. Tomorrow morning, we go to the Cape of Good Hope – so much for sleeping late!