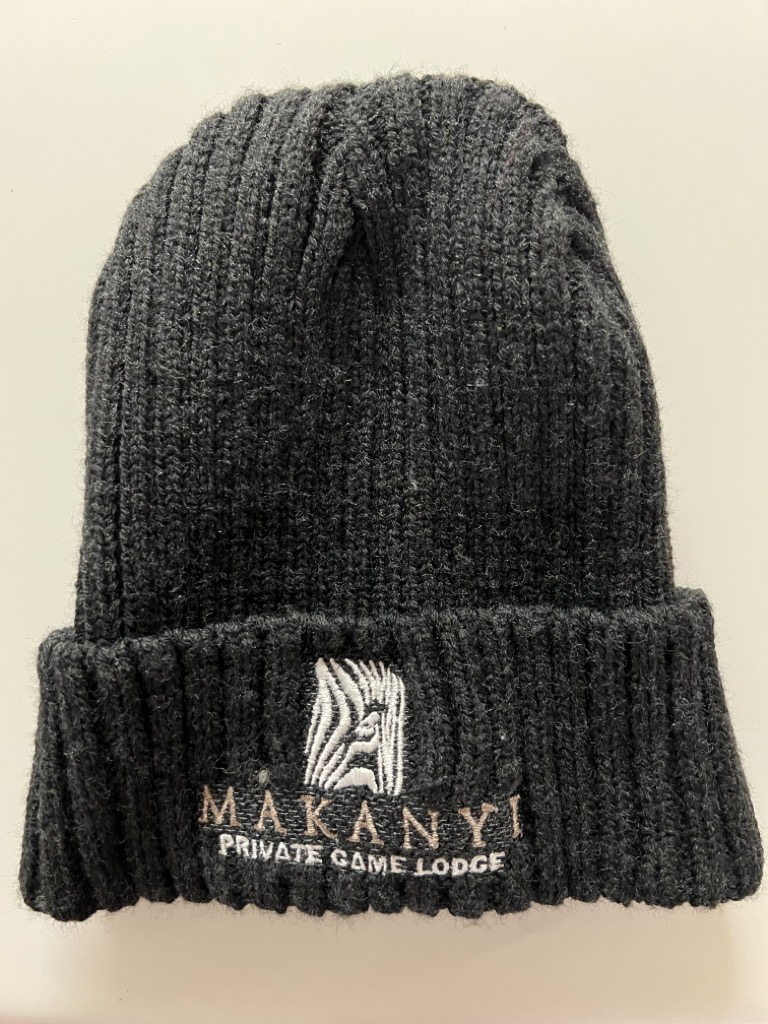 One of the high points of our trip to Africa earlier this year was the time we spent at [Makanyi Private Game Lodge] near Kruger National Park. The animals were amazing, the guides were excellent and informative, the food was tasty, the accommodations were comfortable, and the sundowners were a wonderful way to wind down from a day of game drives.
I liked the place so much that I bought a scarf and a knit cap with their logo as souvenirs. I put them away when we got home, planning to wear them when the weather got cold; I didn't want them to get lost in the closet, so I put them in a Good Safe Place.
Months passed, and winter arrived. I knew where the scarf was, but I couldn't find the cap. I pulled out all the luggage we'd taken to Africa – no cap. I cleaned out the closet where I stash my headgear – no cap. I was beginning to think that I'd only thought about buying the cap and hadn't. I was even considering calling or emailing them to see how much it would cost to get a cap shipped to the US.
Tonight, while I was in a Toastmasters meeting, Diane found the missing cap. It was in the same chest of drawers as the scarf, just two drawers lower. I had not one, but two Good Safe Places; it's a shame I didn't remember to look in both of them!
Thanks, Diane!