Paula, one of my high school classmates, is visiting her daughter in Oakland this week and we went up to see her today. I don't think we'd seen each other since graduation, but the years fell away as we chatted.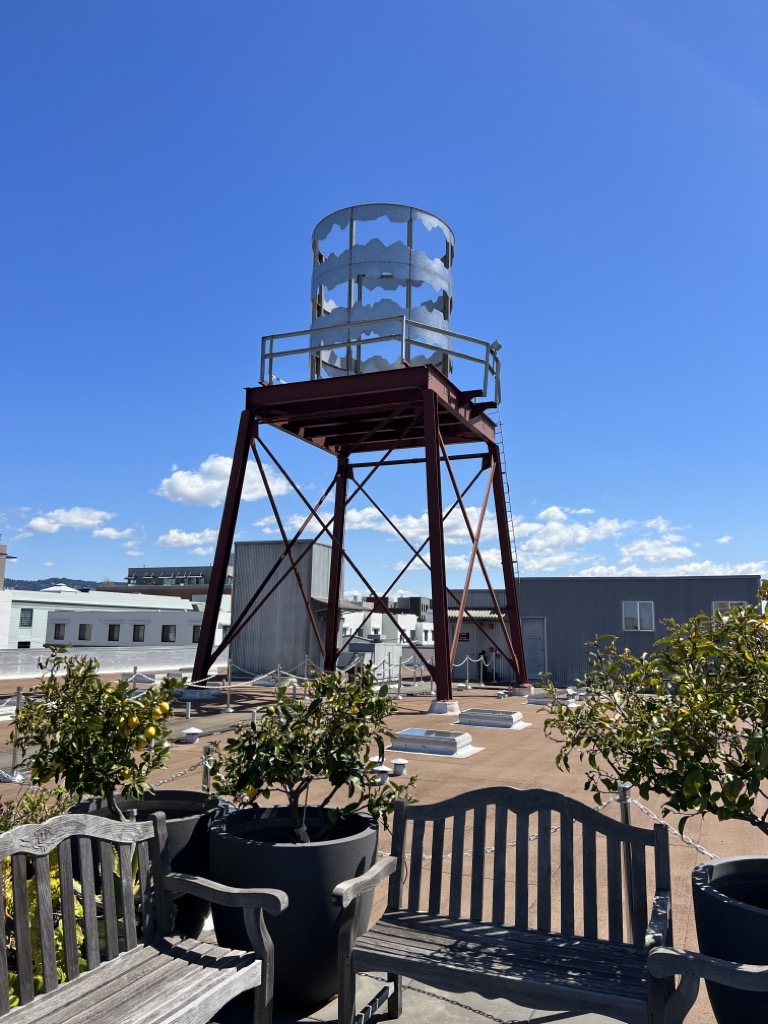 Her daughter lives in Tower Lofts near Jack London Square; the water tower atop the building fell into disrepair but was historic enough that the HOA replaced it with a statue of the tower.
It was a good visit, and I may go back to explore the area. There were lots of interesting wineries and breweries and restaurants to entice us to return!