We've been having simple breakfasts in our apartment, but on Sunday morning, we decided to add something sweet. Our host had recommended the boulangerie a block away – but it was closed because it was Sunday. Google came to the rescue and offered a few places that were open (I don't know if they're open every day or if they just take a different day off), and we set off for the several hundred meter walk to M. Denis Artisan Boulangerie. We must have been going through dangerous areas, because I saw armor for sale in a shop window!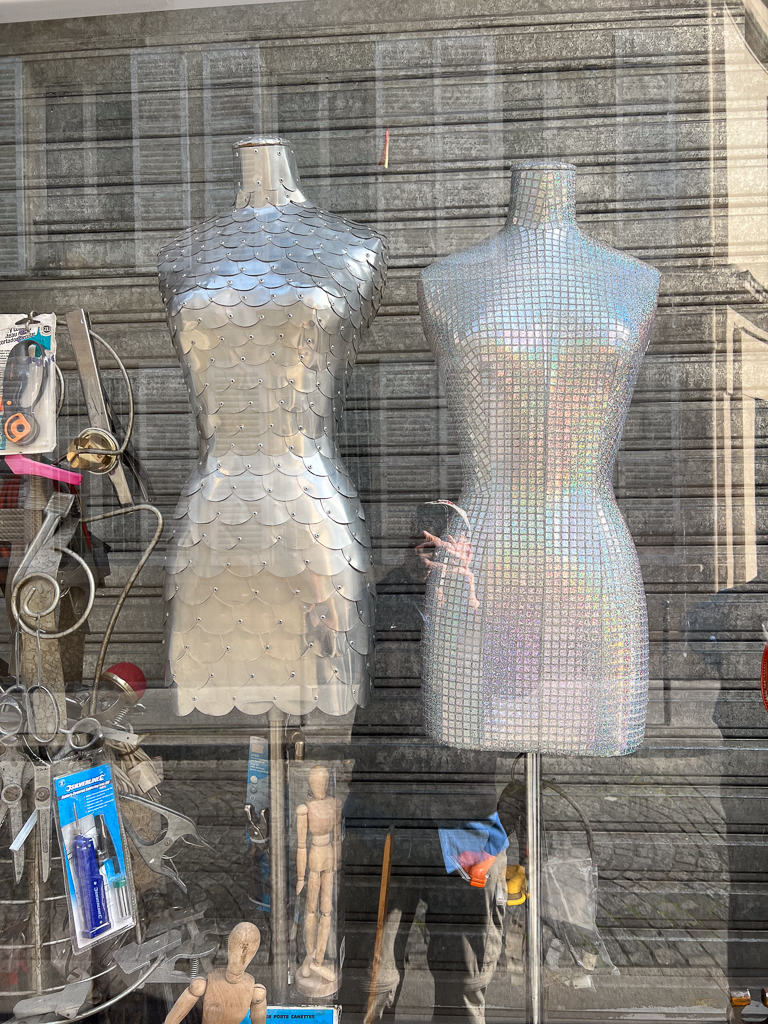 We didn't need armor, but we did need a little patience – we weren't the only ones looking for goodies. It was worth the trip and fueled us for our trip all the way out to the 16th arrondissement and the Musee Marmottan Monet.
We passed several memorials to WWII victims on the walk from the Metro to the museum – they still remember.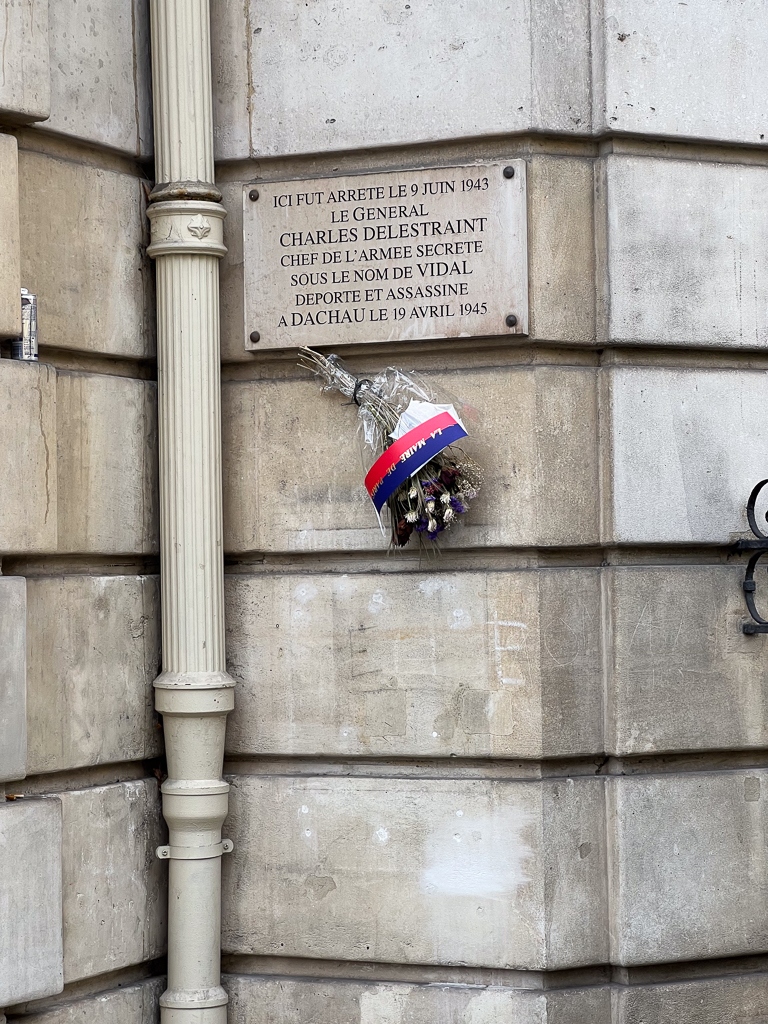 When we got to the museum, we decided we probably weren't fueled enough and looked for a restaurant, choosing Madison Caffe, which fed us quickly and well.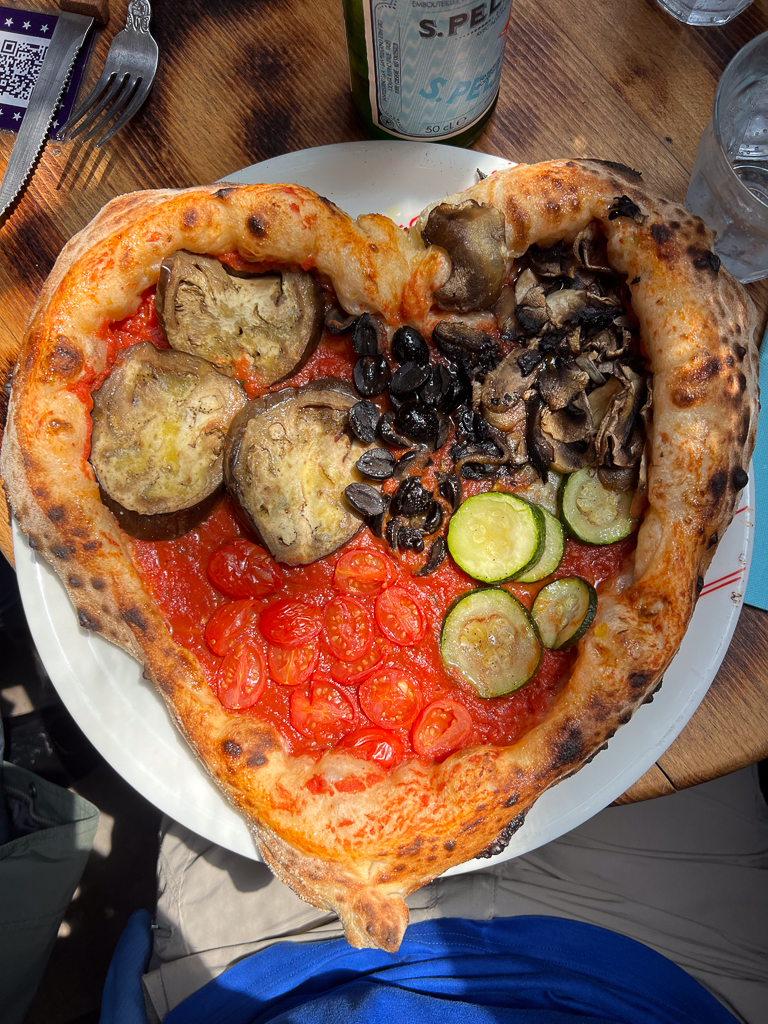 There was no line at the museum (unlike the hour-plus line we saw at L'Orangerie) and the security inspection didn't take long, either.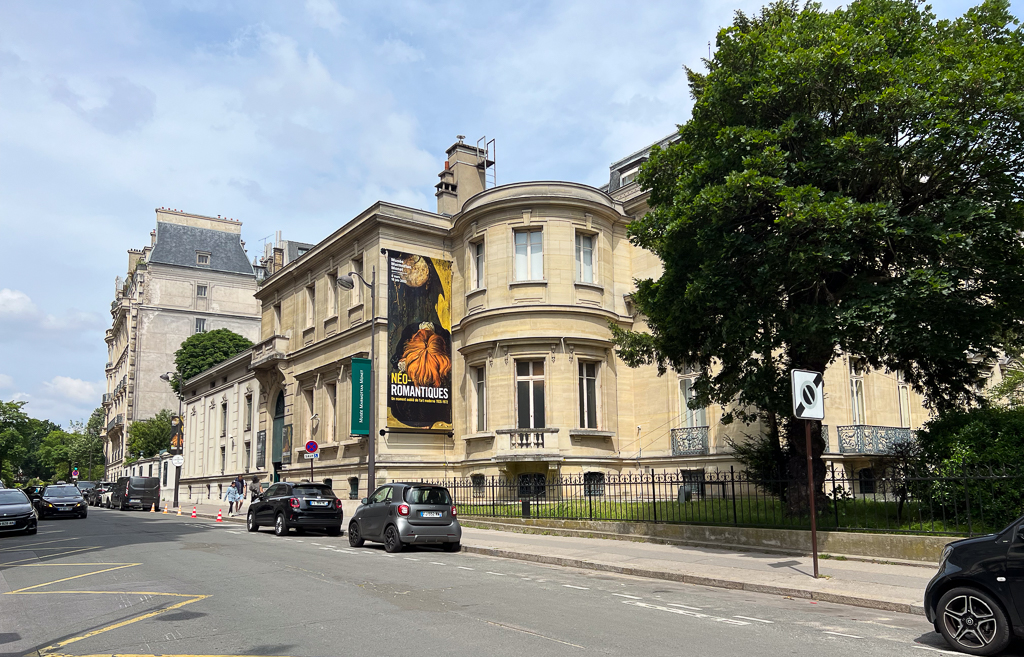 And then, finally, it was time to enjoy the art we'd come to visit. I could have taken dozens of photos, but I was more interested in being with the art than getting a great photo (the museum shop probably had those available!). But a few pictures demanded photos anyway, like "Paris Street; Rainy Day" by Caillebotte.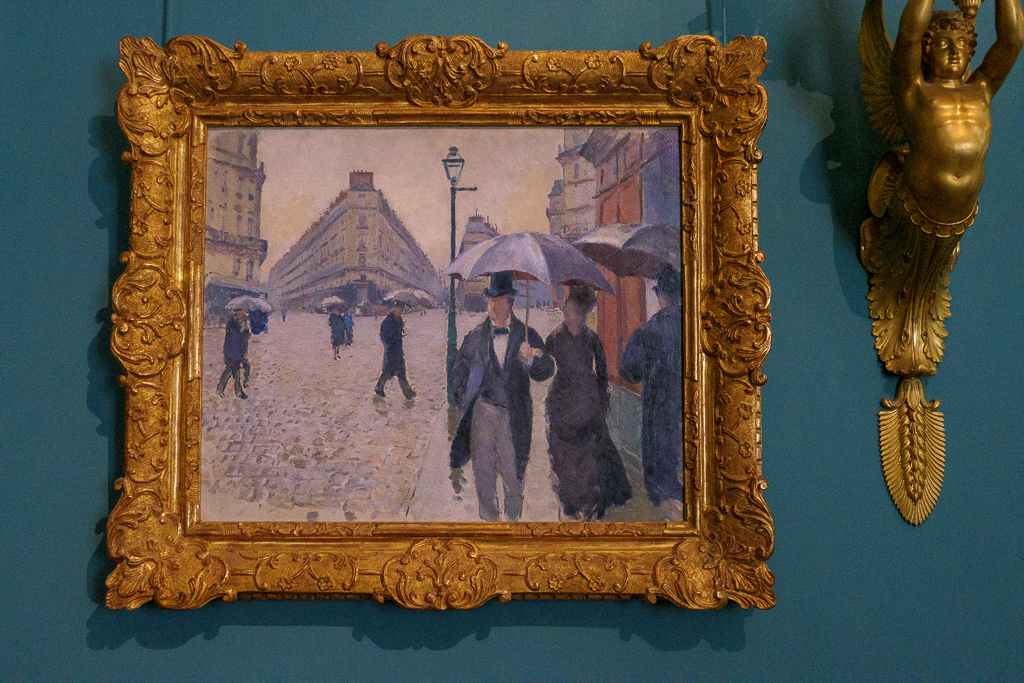 And Pisarro's "Exterior Boulevards – Effects of Snow".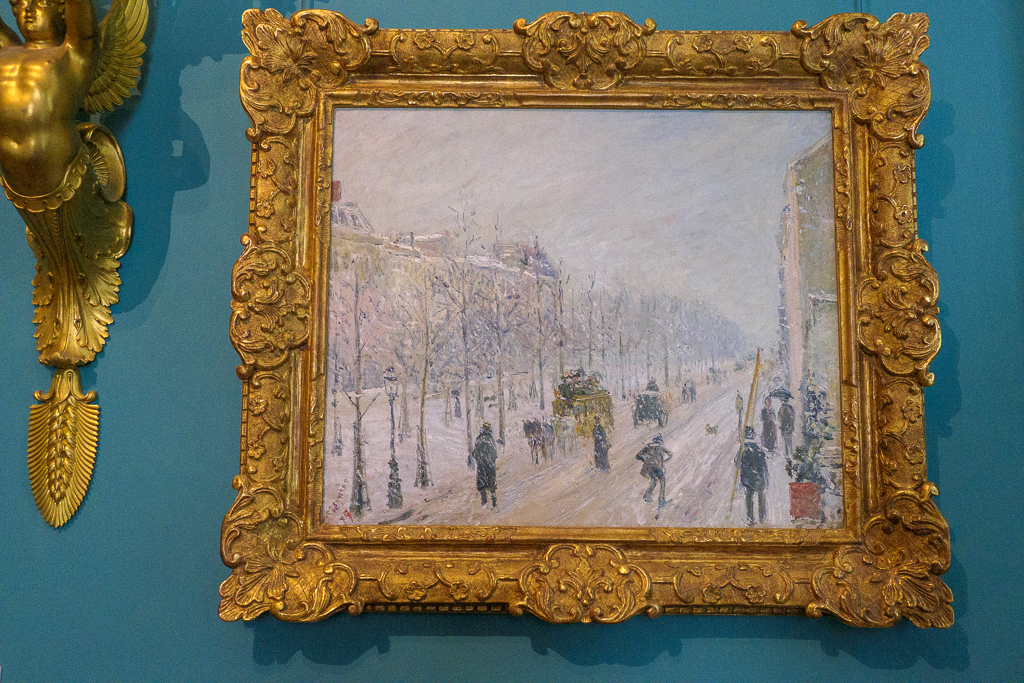 There are many wonderful paintings in the museum (and the furnishings are pretty snazzy, too), but my two favorite artists there are Berthe Morisot and Claude Monet. I'm limiting myself to two pictures from each of them for this post, but it's not easy.
Morisot: "Au Bord du Lac" and "Eugène Manet et fille dans le Jardin de Equigival"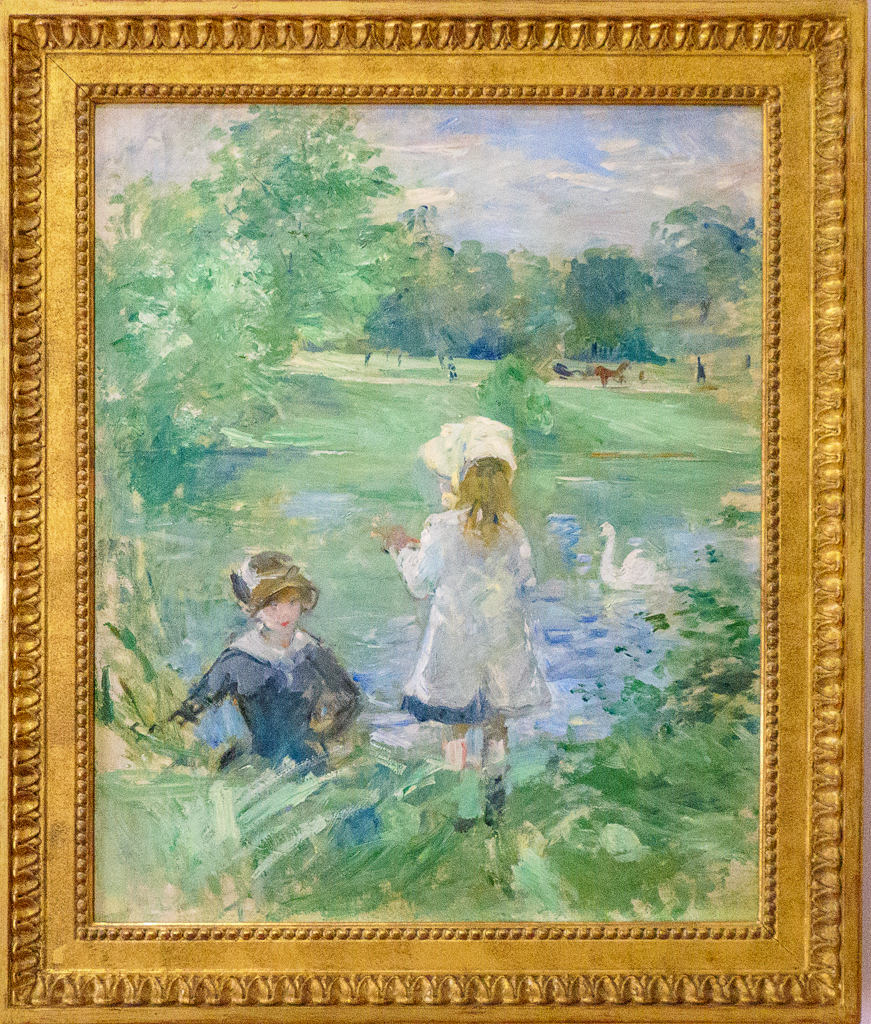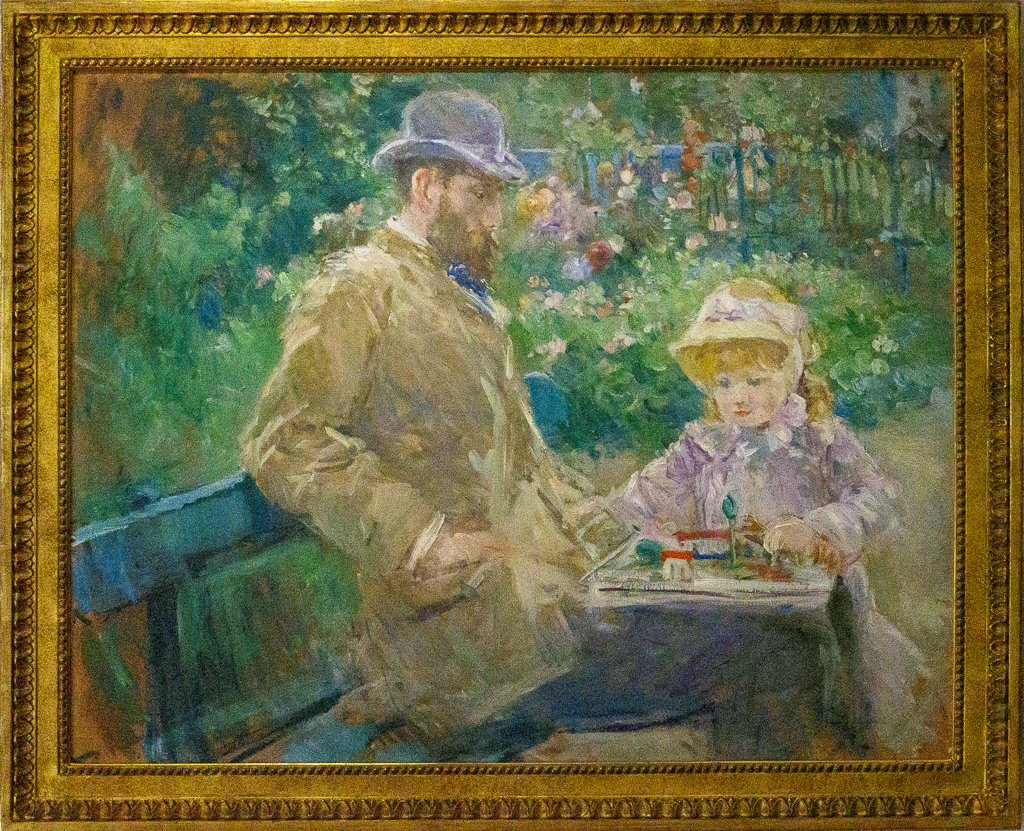 And Monet: "Nympheas" (smaller than the Water Lillies at L'Orangerie, but quite impressive) and of course, "Impression: Sunrise", which lent its name to the entire Impressionist movement.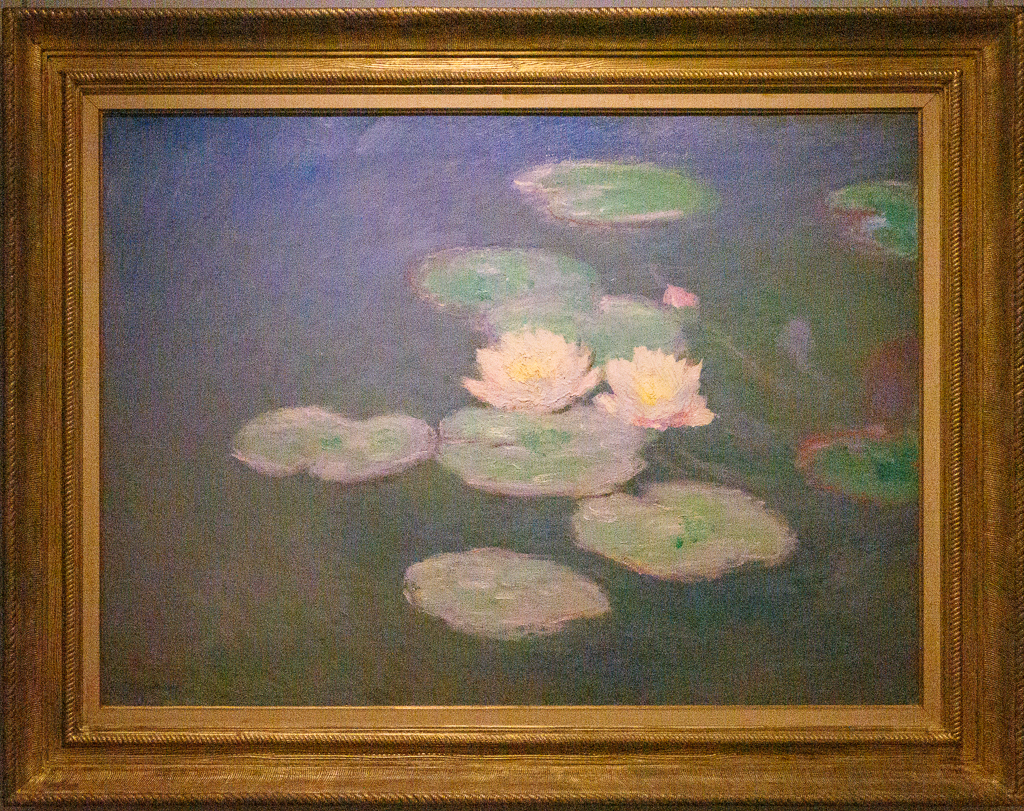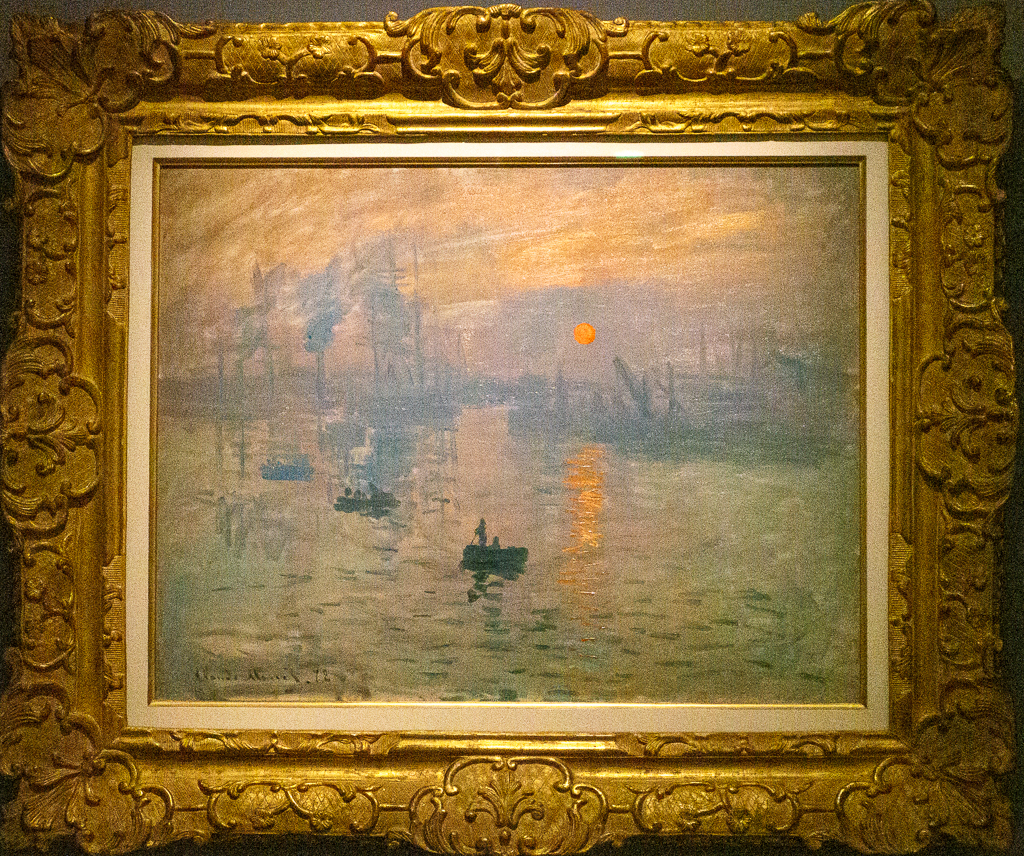 The museum had a special exhibition of "Neo-Romantics" but it did not compare to their regular collection, so we zipped through it and took a walk through the park back to the Metro, enjoying Parisian families enjoying their Sunday in the park.