Today, we began with the first of four "Theatre Reflections" with Tyrone Wilson. Tyrone has led the Theatre Reflections sessions most of the times we've come to OSF with Road Scholar, and I always enjoy his sessions.
Today's session took us through the history of OSF with special emphasis on how costumes have changed over the years, with the goal of looking at different ways to deal with Shakespeare today (does Shakespeare have to be adapted, whether in setting, language, or costuming, or should you always use the setting in the play, the "original" text and Elizabethan costumes?). Tyrone's used the same slides before, but his presentation is always different, and today was no exception.
Our next speaker was Donya Washington, a Festival Producer at OSF. She took us through her artistic journey and talked about what a producer does (basically, a producer fixes problems!). It was an informative and interesting session.
It was cool and windy, so instead of taking us all out to the Bricks Courtyard to have our lunch (sandwiches from Greenleaf), they got the sandwiches delivered to the hotel and we ate inside.
After lunch, we had our first performance of the session – OSF is dark on Tuesdays this year, so we had a private performance of Chappati instead. Robin Goodrin Nordli and Michael Elich were the performers; they're both OSF veterans and are married in real life. The play was produced by Rogue Theatre Company, which was founded by Jessica Sage, who had been our leader at our last pre-pandemic OSF Road Scholar program.
I really enjoyed the play; Robin and Michael did a great job of connecting with me (and the rest of the group) and making the play come to life. There was even a talkback!
We were free for the rest of the day, so we took advantage of the nice weather to walk through Lithia Park. We weren't the only ones enjoying the weather.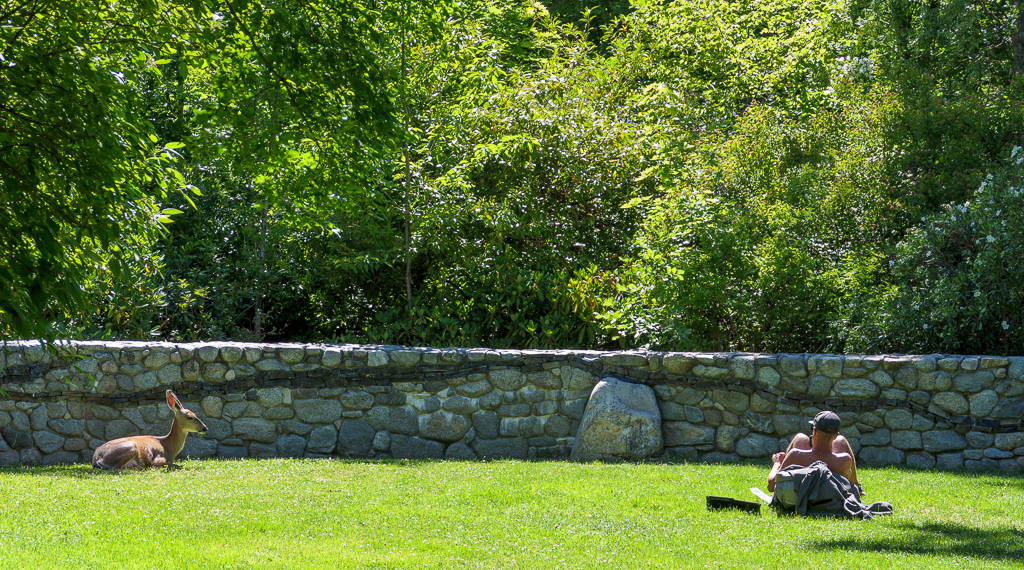 We walked along Ashland Creek for most of the length of the park.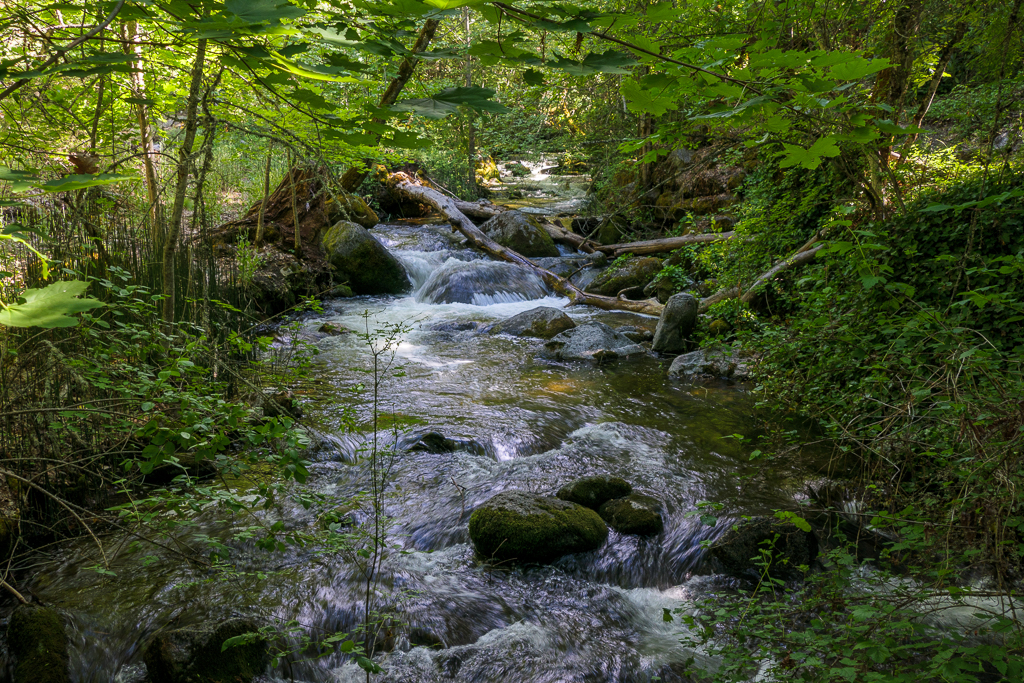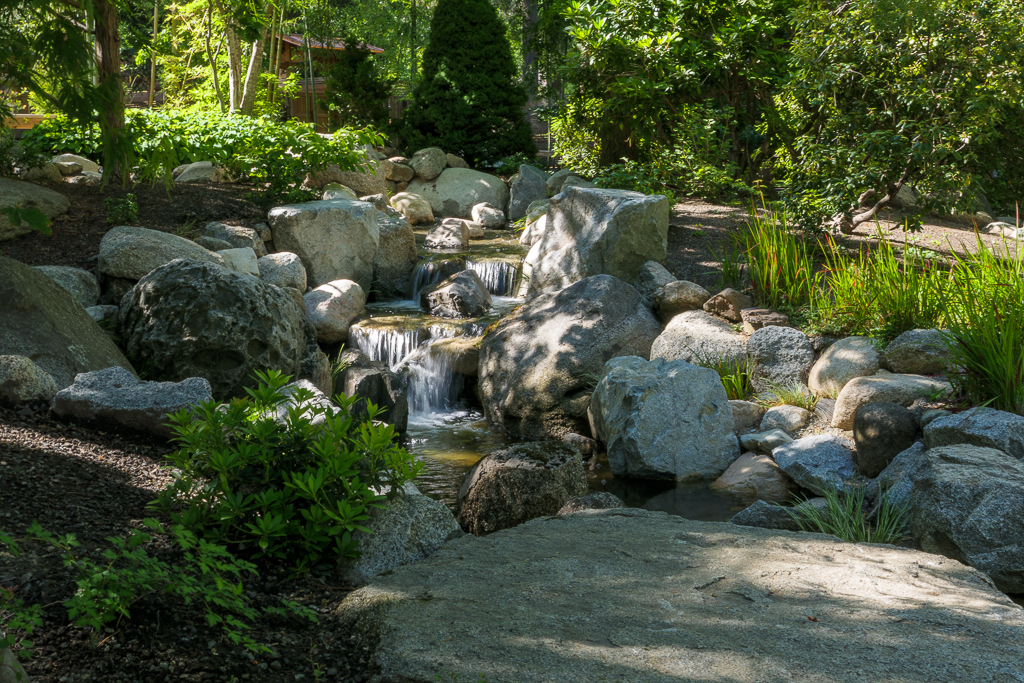 On our way back to the hotel, I saw a poster for what might be an interesting show – but we'll be elsewhere, so I guess I'll just have to imagine it.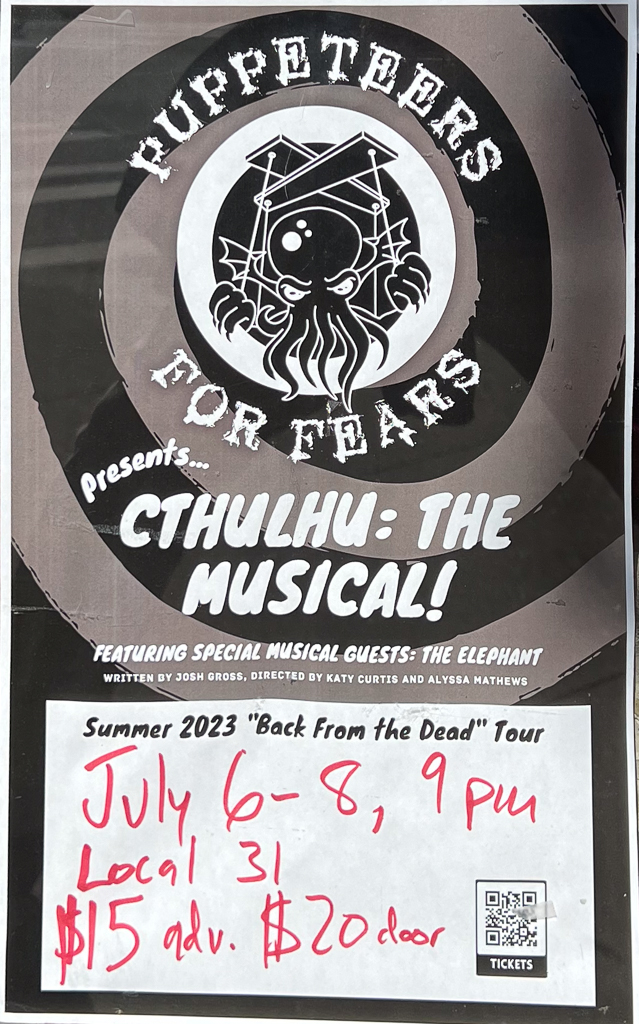 We had dinner at Skout Taproom on the plaza; the beer was good, the food was decent, but the service was slow. I'd consider going back, but it wouldn't be my first choice.