Today was our last day in Galva. After breakfast, we went to The Old Bank Coffee & Tea for coffee; Desi is a barista there, so we got a tour of the inside (a former bank drive-thru window) while she made us Caffe Mochas, which we enjoyed in their picnic area.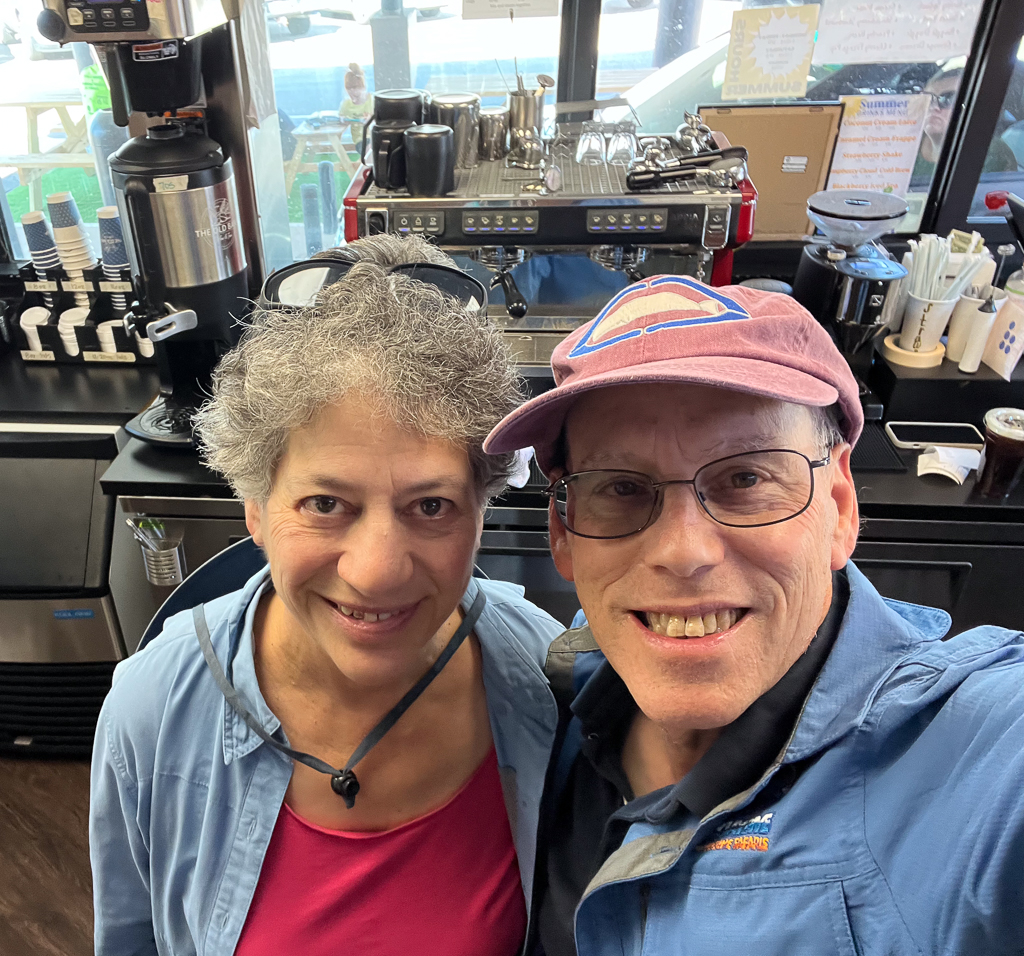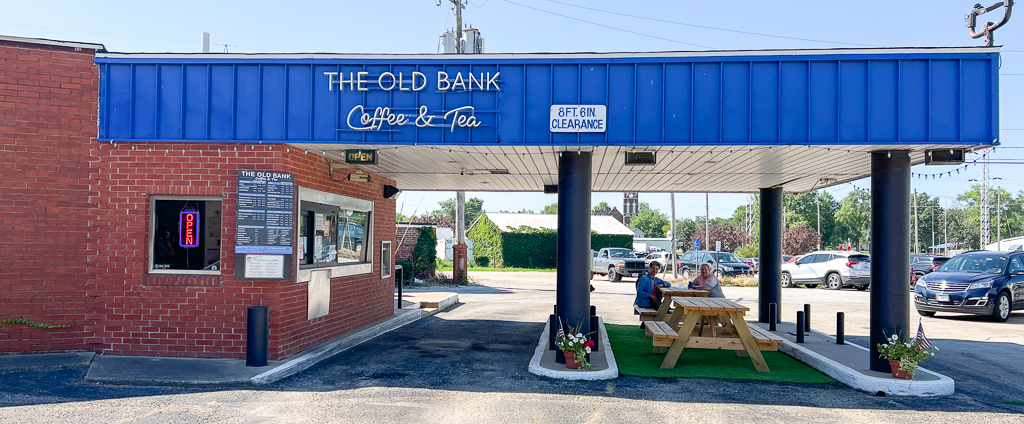 Then it was time to leave Galva; it's a very nice small town. Desi drove down to Peoria with us where we had an enjoyable lunch at Kellerher's Irish Pub and Eatery followed by a short walk along the Peoria Riverfront, where we saw some interesting sculptures by Preston Johnson.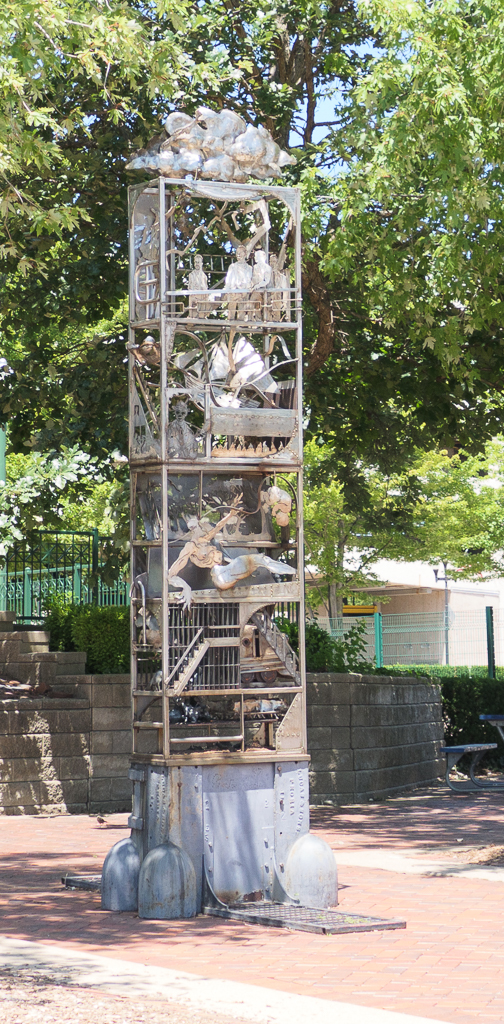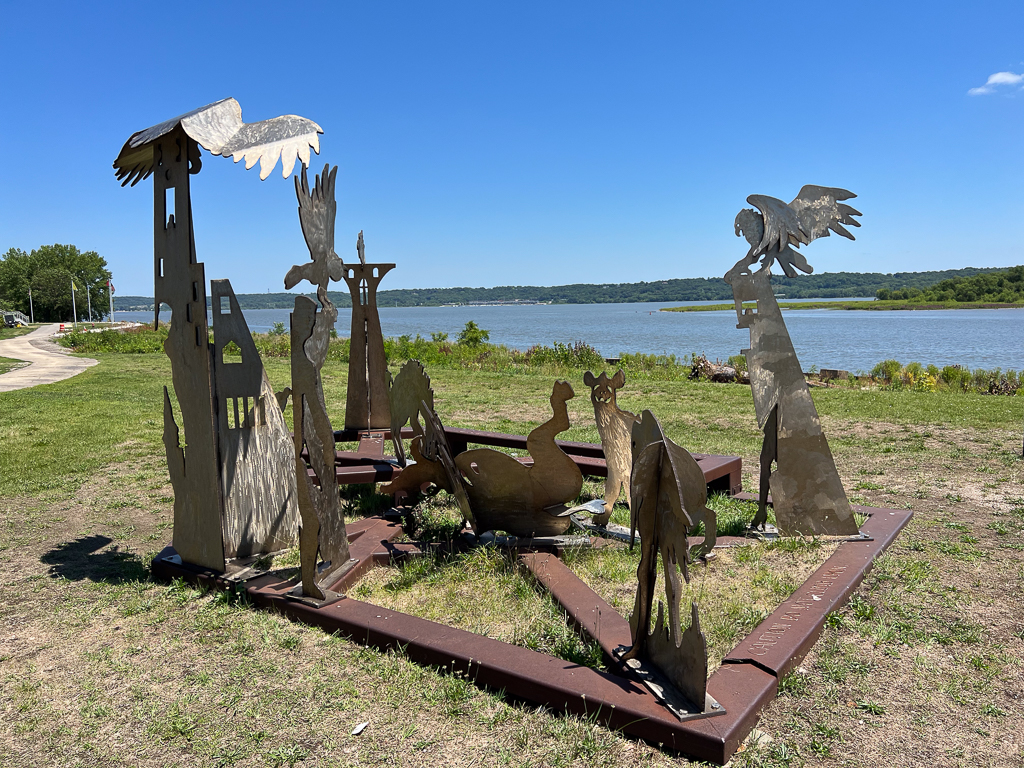 And then it was time to say goodbye for now.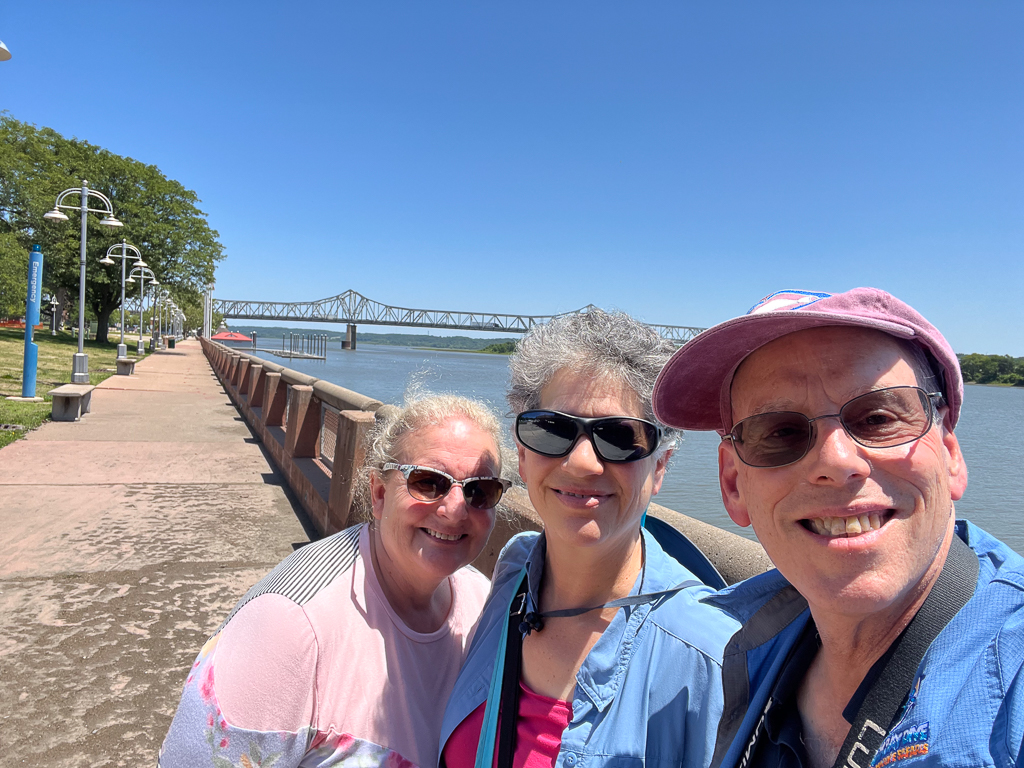 Our cruise includes a one-night stay at the Drury Plaza at the Arch; it's pleasant but not spectacular. After dinner, we walked around the Gateway Arch National Park and enjoyed the Arch from various angles.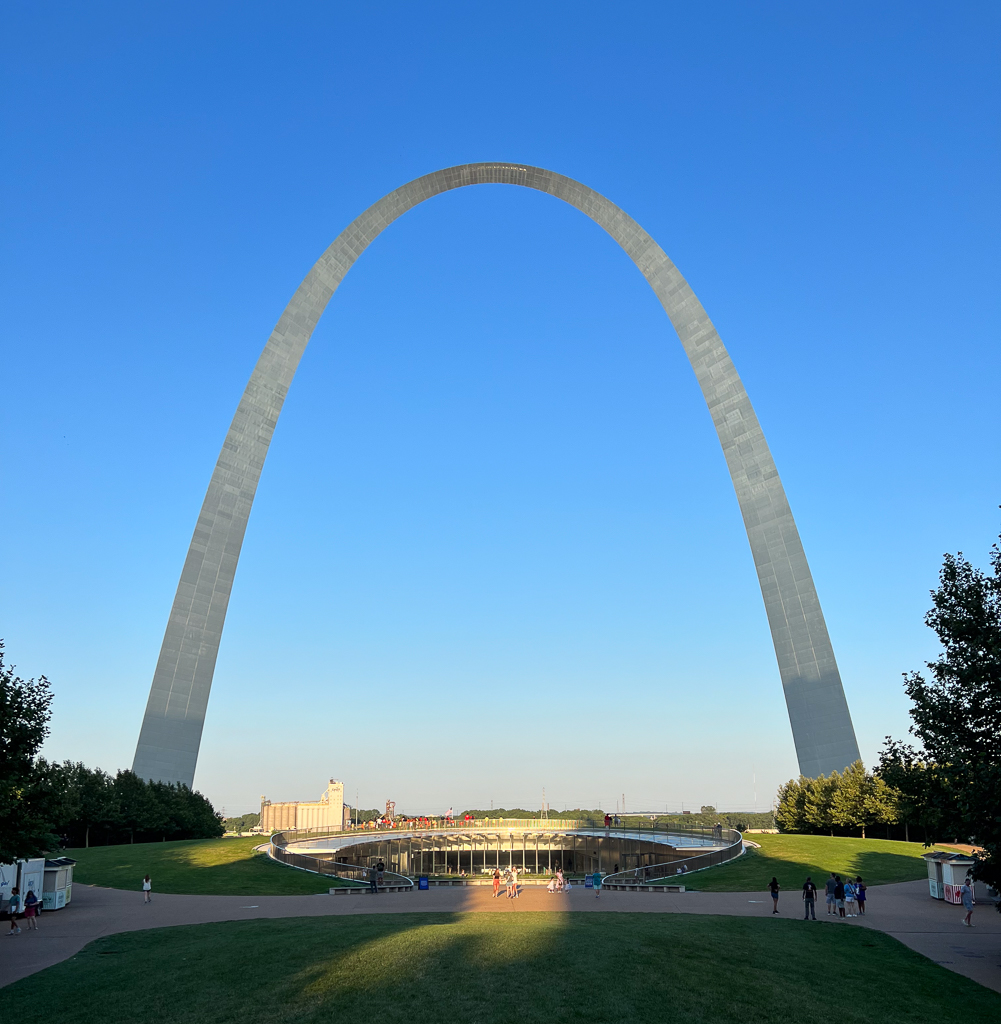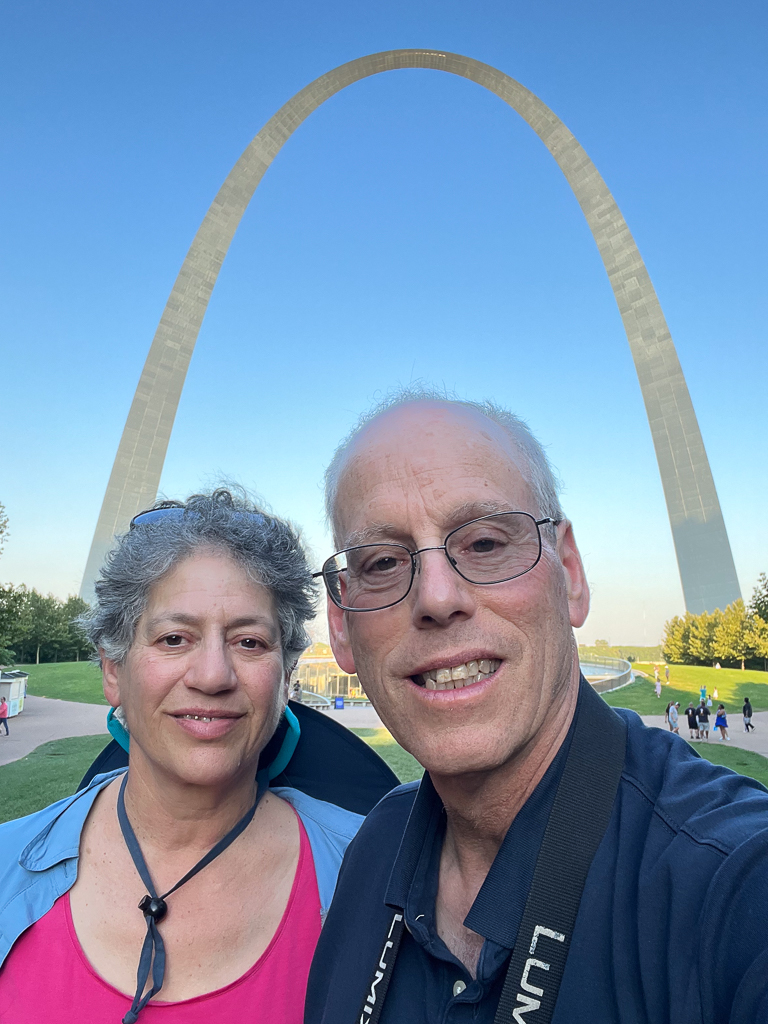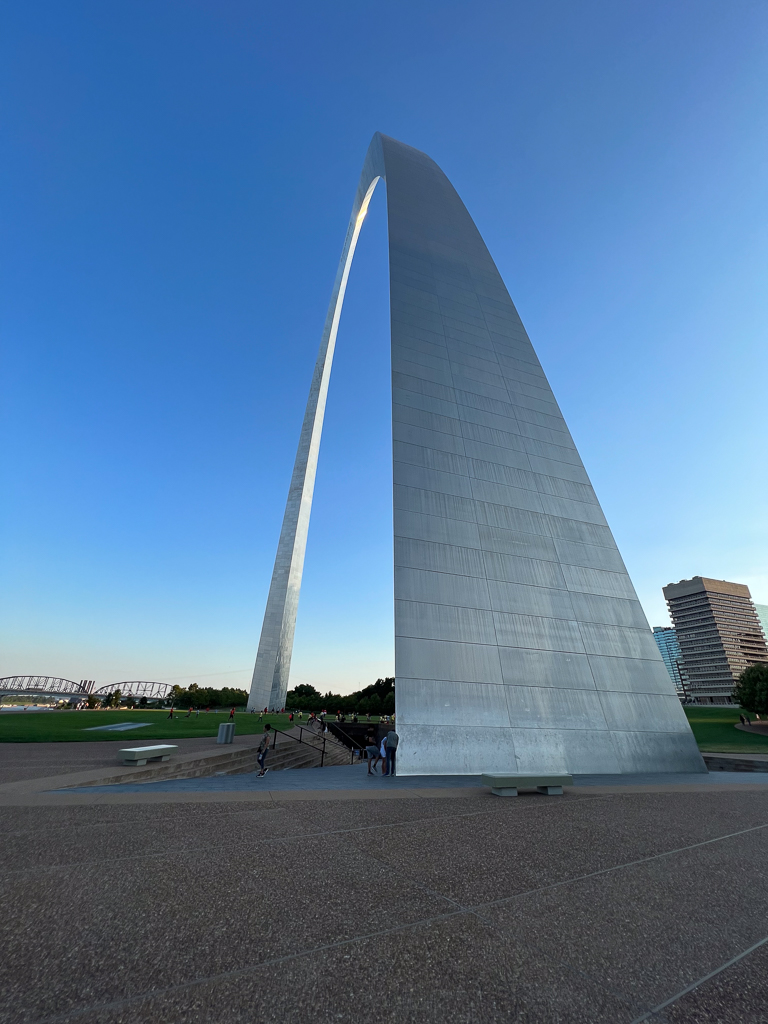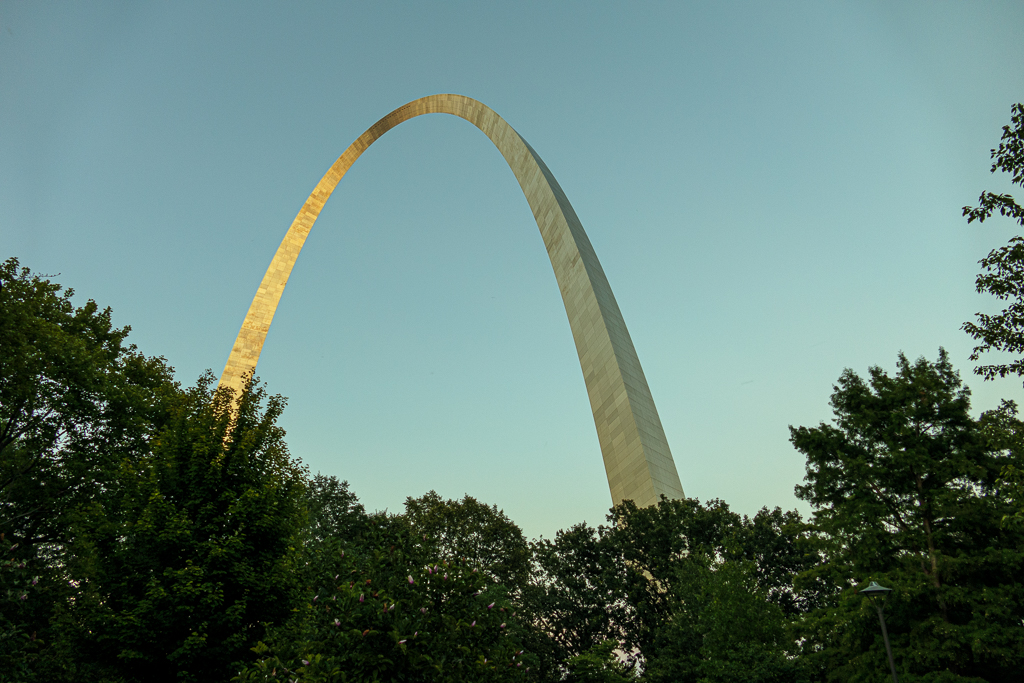 We walked along the Riverfront and found our ship, the American Heritage. We'll be boarding her around 11:30 tomorrow for our cruise to Pittsburgh.