Today is our last full day on the River Queen. We docked near Ratstatt, just across the Rhine from France, and took a 30-minute bus ride to Baden-Baden (according to our guide, it's a city so nice, they named it twice). It was Sunday, so shops (and the Casino) were closed and the city center was quiet. We started with a stroll past the Stadtkirche just before they started sounding the bells for Sunday services.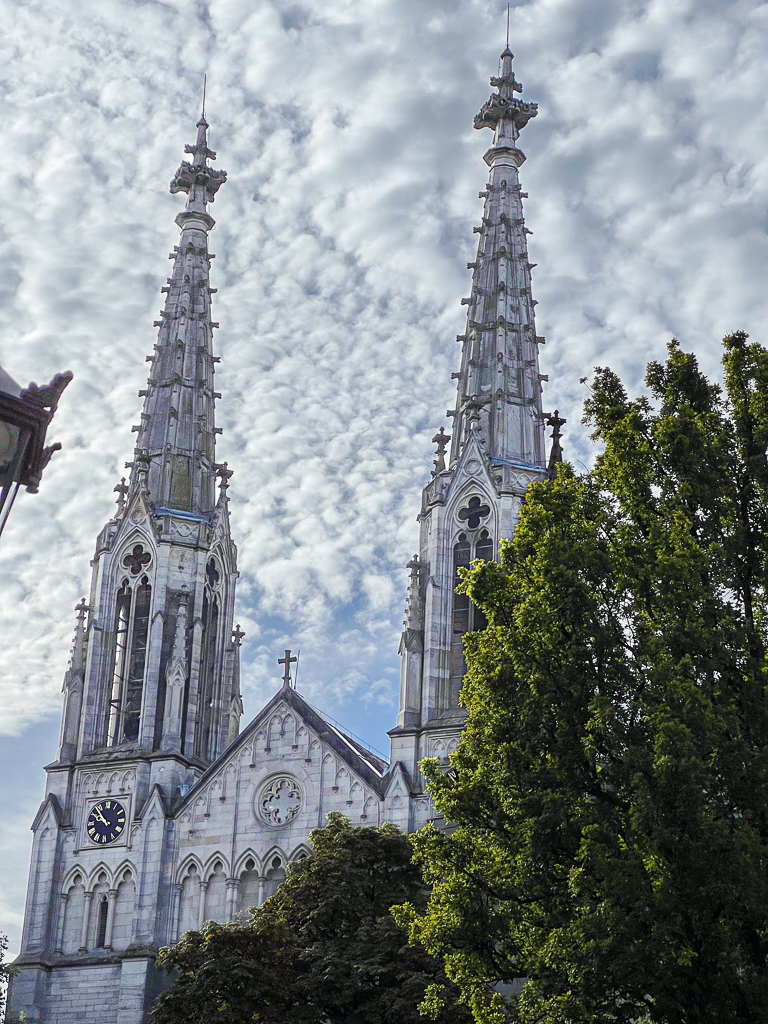 We continued past the Augustaplatz and the memorial to Pierre de Coubertin before crossing the Oos River and reaching Lichtenaler Allee, a 2.3km-long English landscape garden filled with various lawns, trees, flowers, and statuery, as well as museums, theaters, and hotels.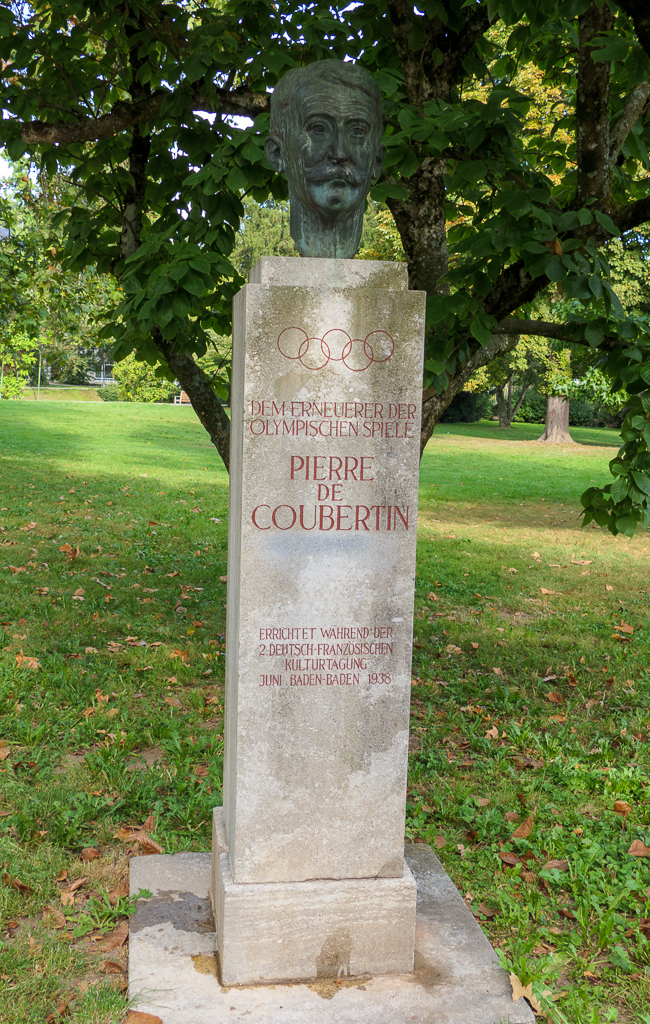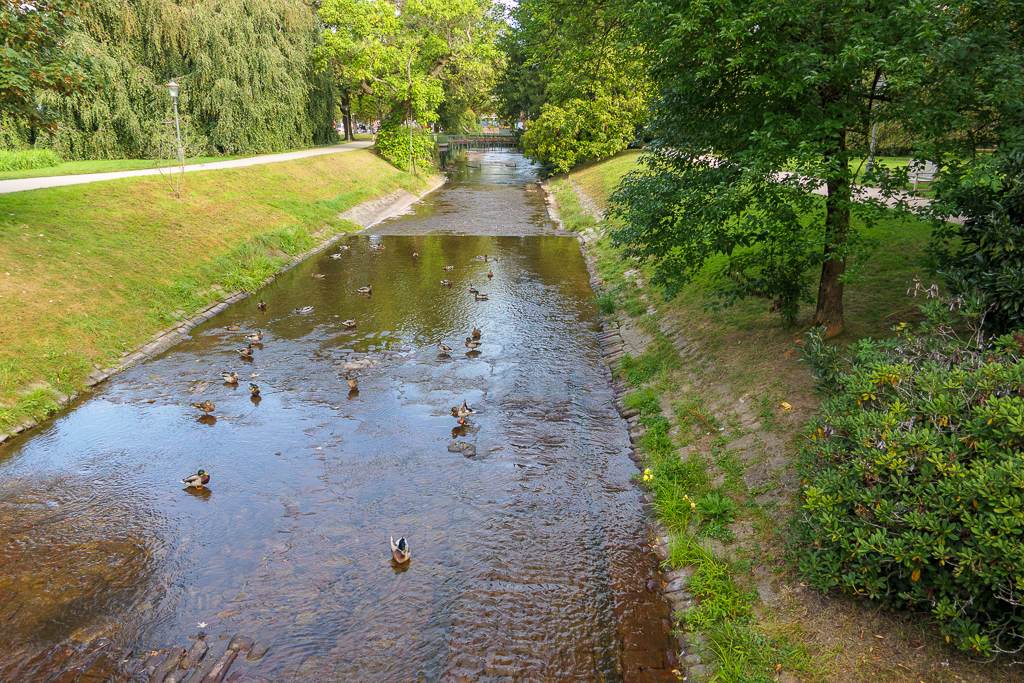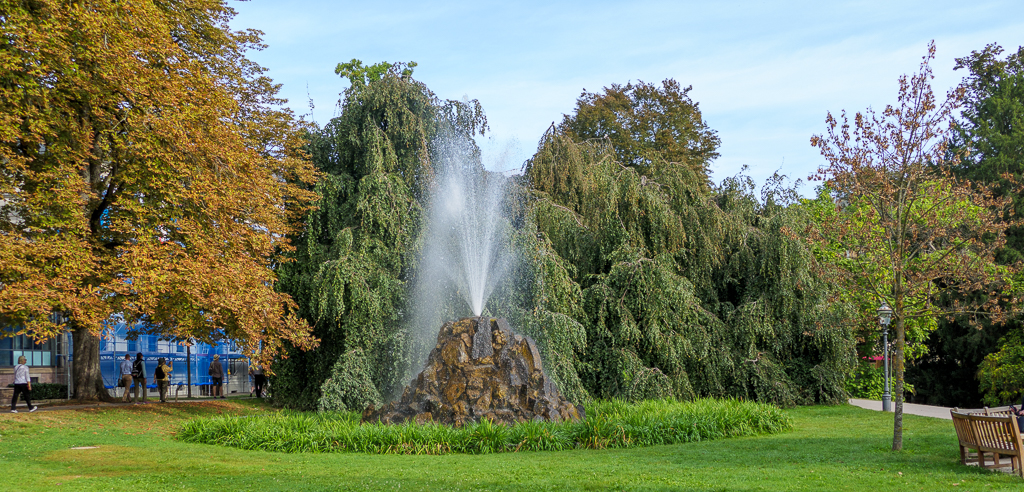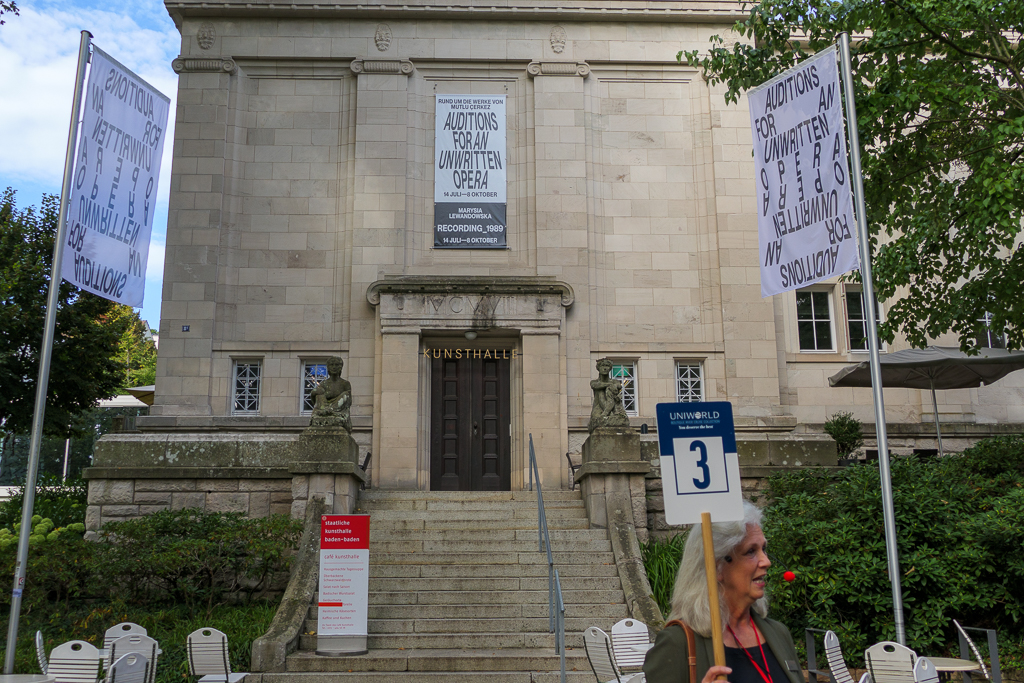 This weeping beech tree is about 130 years old; it suffered storm damage and they've propped it to try to save it, but our guide doesn't think it has much longer to live.
We continued walking, passing Theatre Baden-Baden, which was originally built by the owners of the Casino (as were many of Baden-Baden's civic landmarks).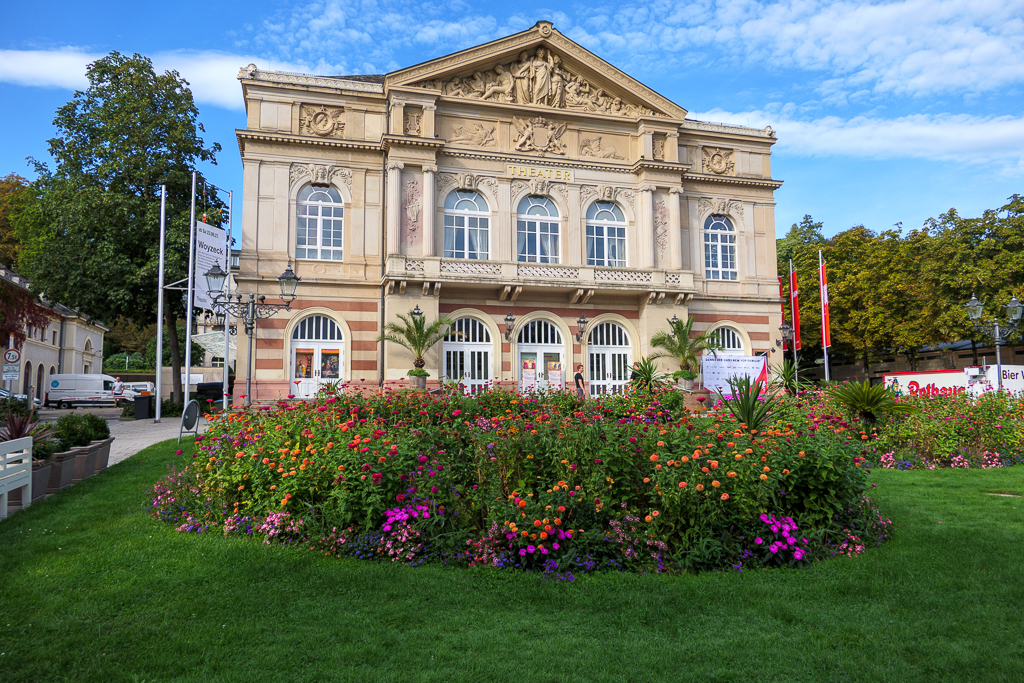 Our guide pointed out the Old Baden-Baden Castle, which was abandoned in the 16th Century after a fire caused by lightning.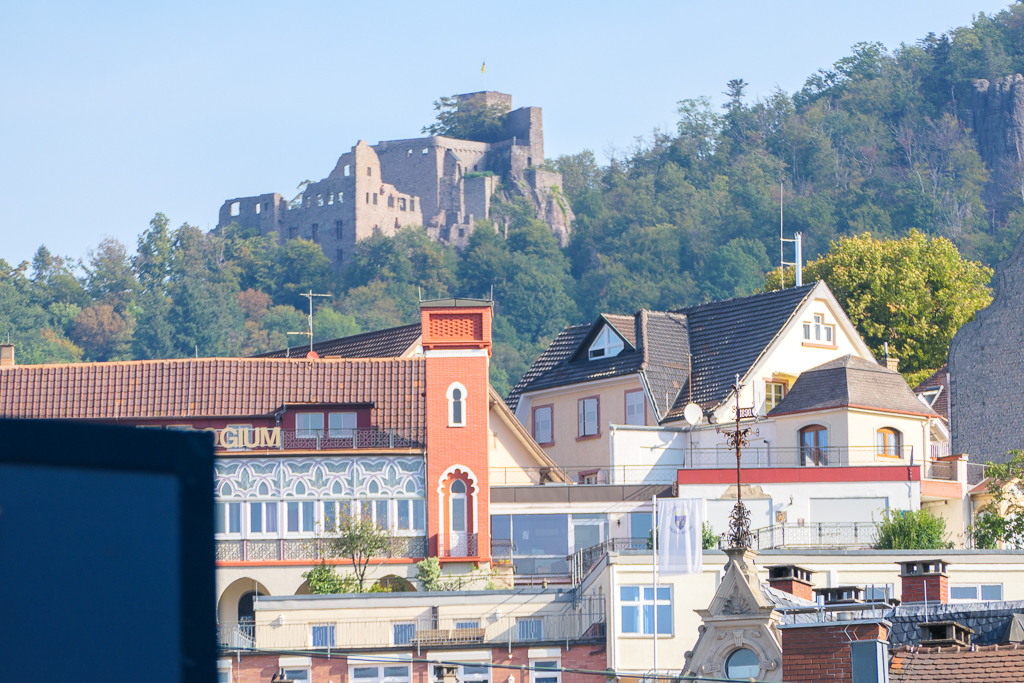 We walked by the Kurhaus, where the late 19th Century's A-listers went to see, be seen, and converse. The Casino takes up the right third of the building.

We continued onward to the Trinkhallen, where people used to drink the spa waters – there's still a fountain there, but it's marked "not potable water". The façade has a scene showing old people being given spa waters and becoming young and healthy.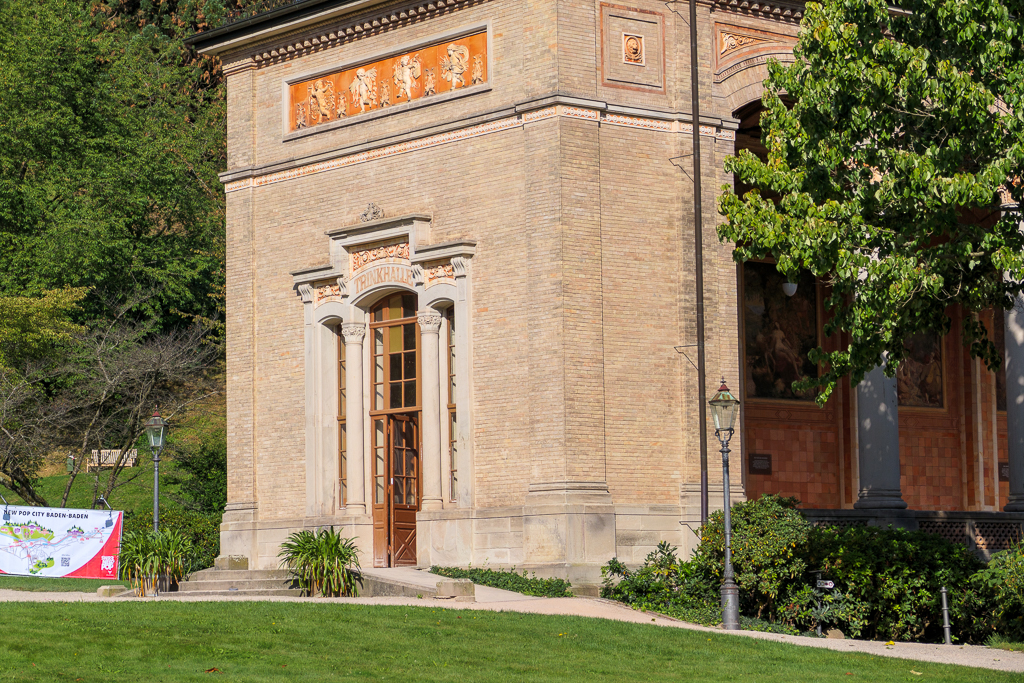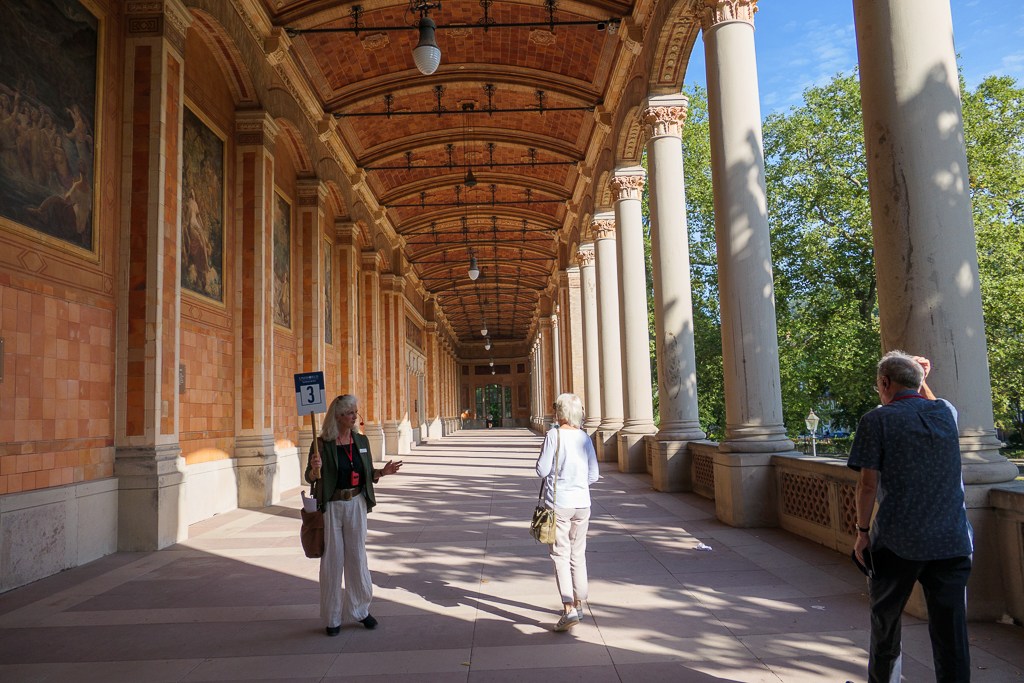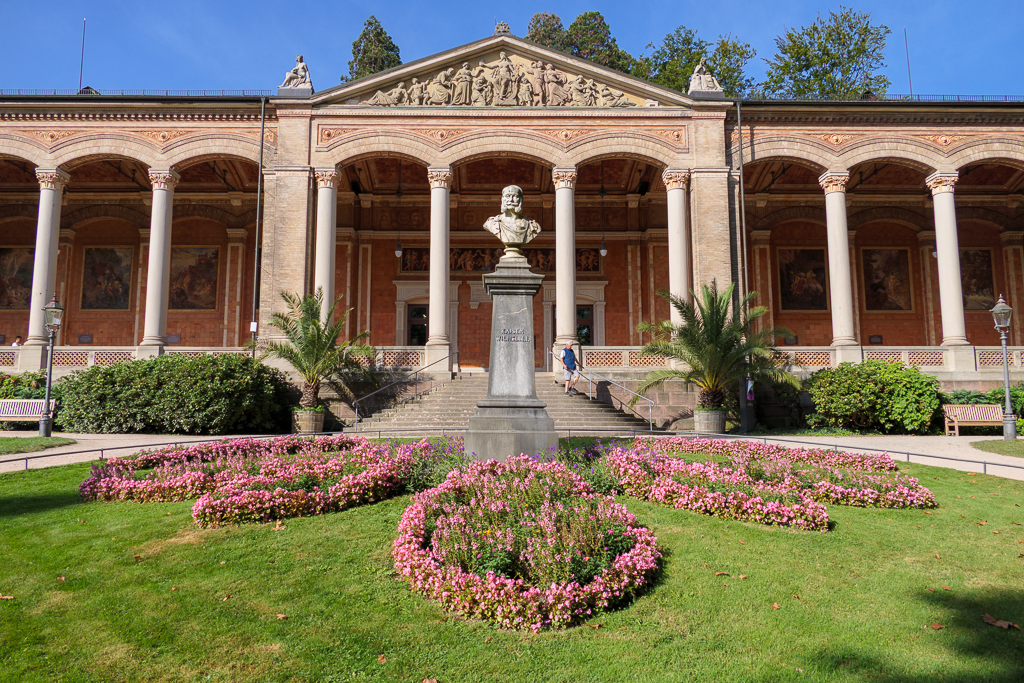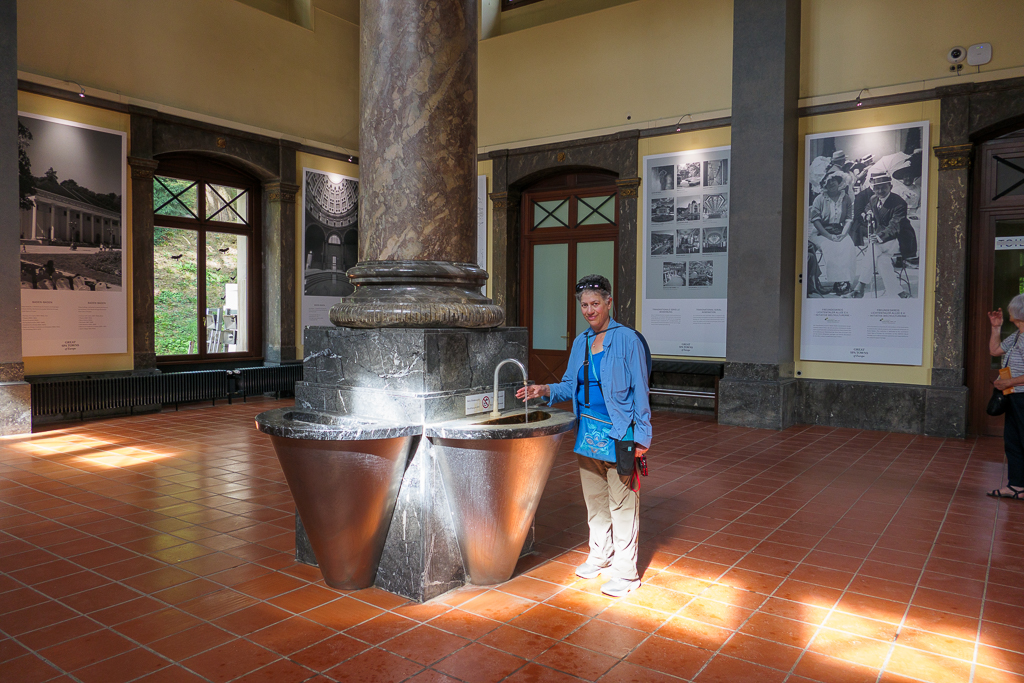 We left the Allee and went into the city centre to pay our respects to Otto von Bismarck.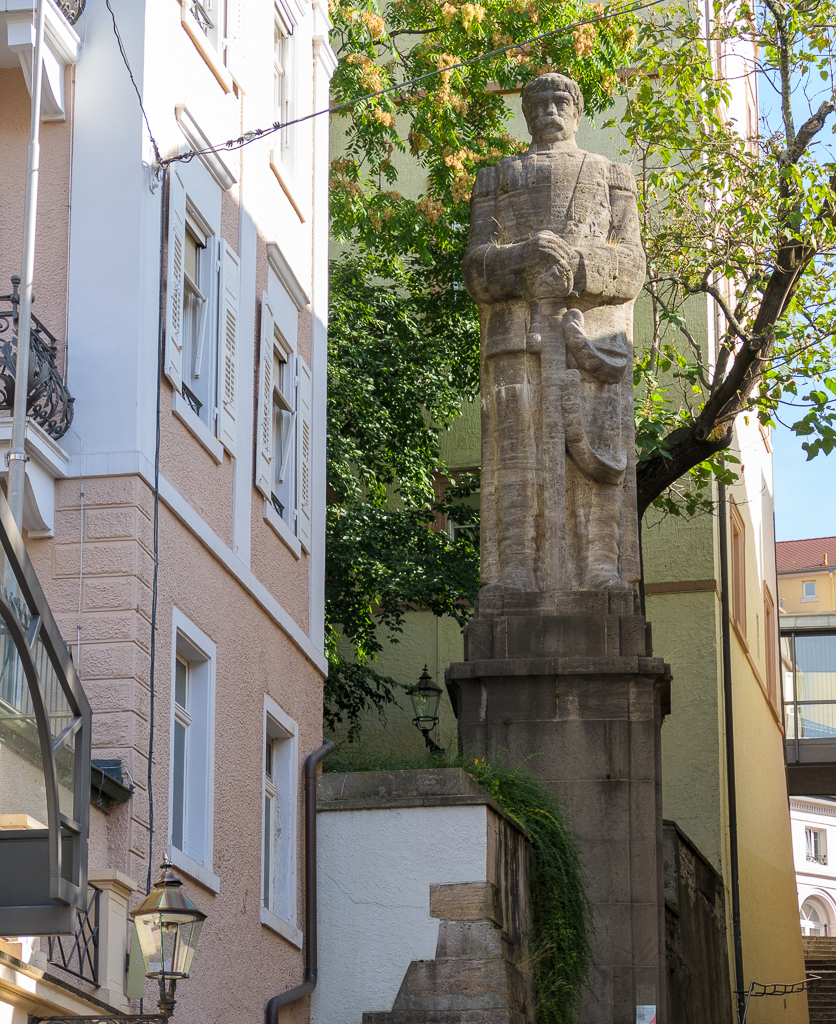 Our next stop was outside the building where Dostoyevski lived while he was writing "The Gambler" (and losing enormous sums of money at the Casino).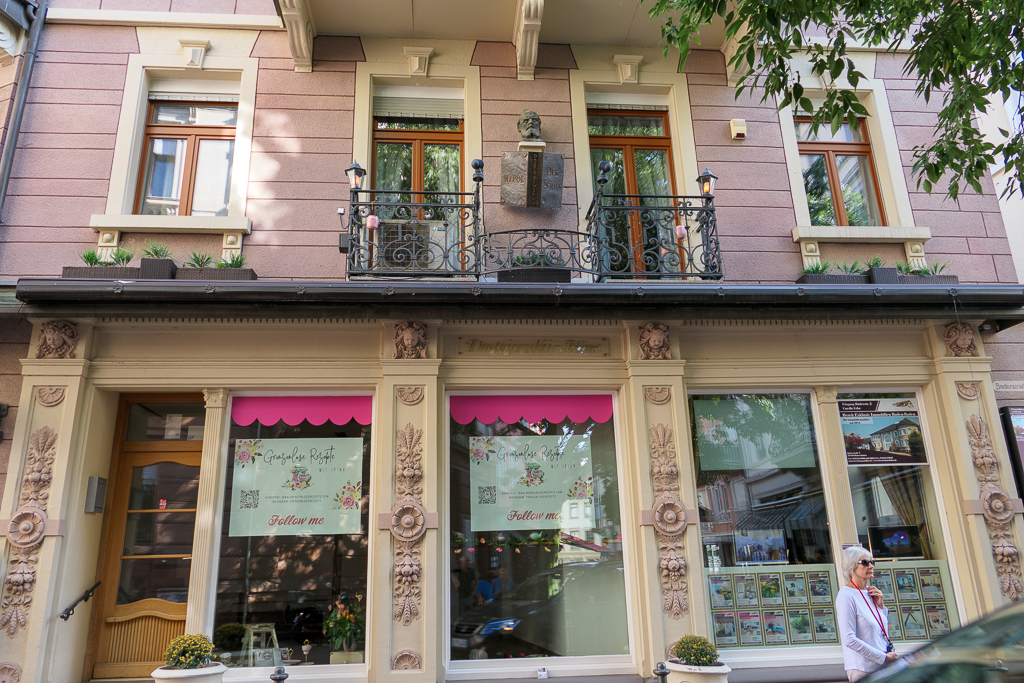 And then it was onward to see Frederichsbad, opened in 1877.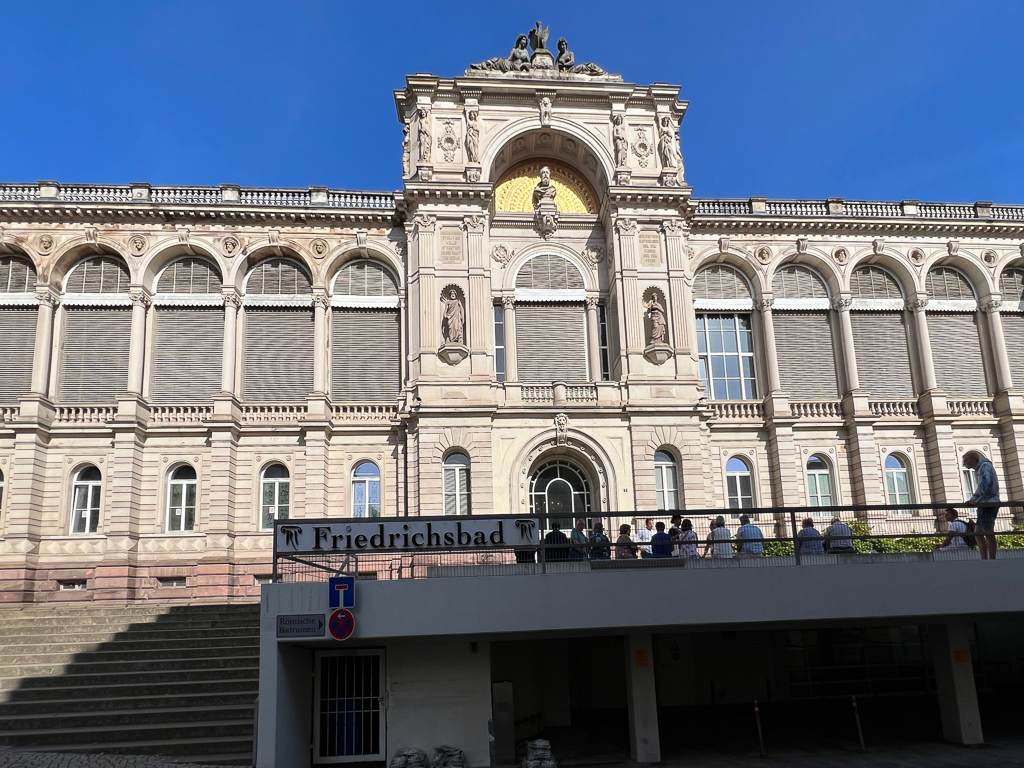 We got a brief glimpse of the "New" Baden-Baden Castle (built in the 15th Century); it's in private hands, so tourists can't visit.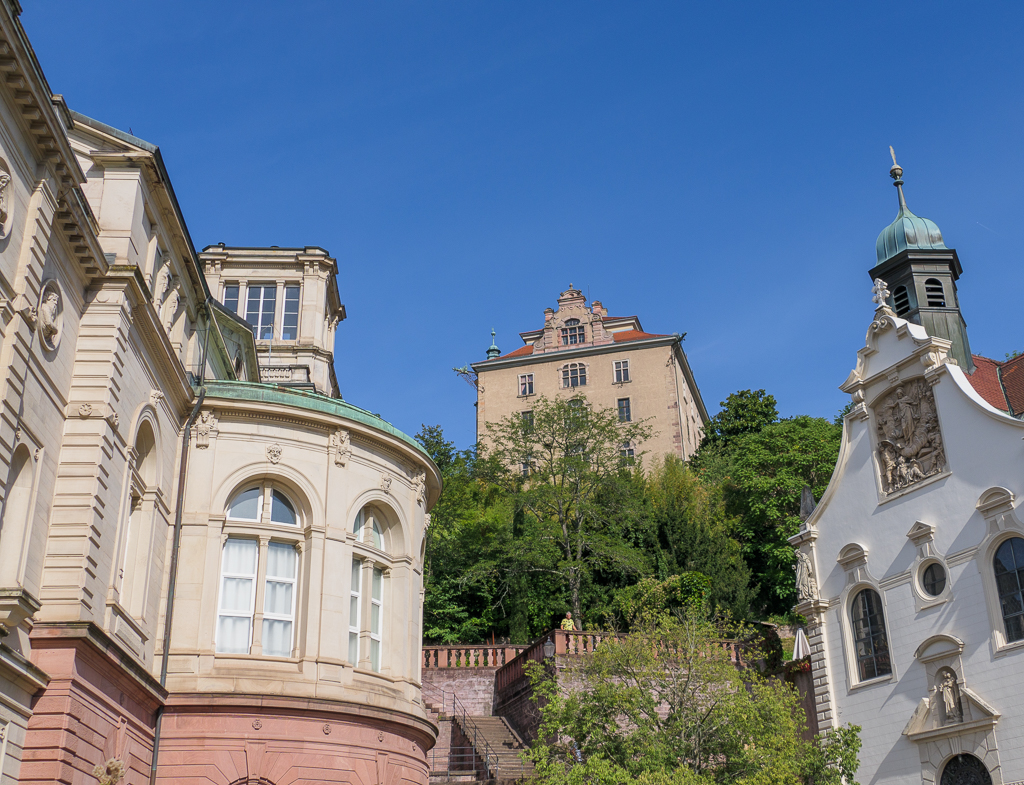 Our guide took us past Caracalla, the new bath house in town, and the ruins of one of the original Roman baths.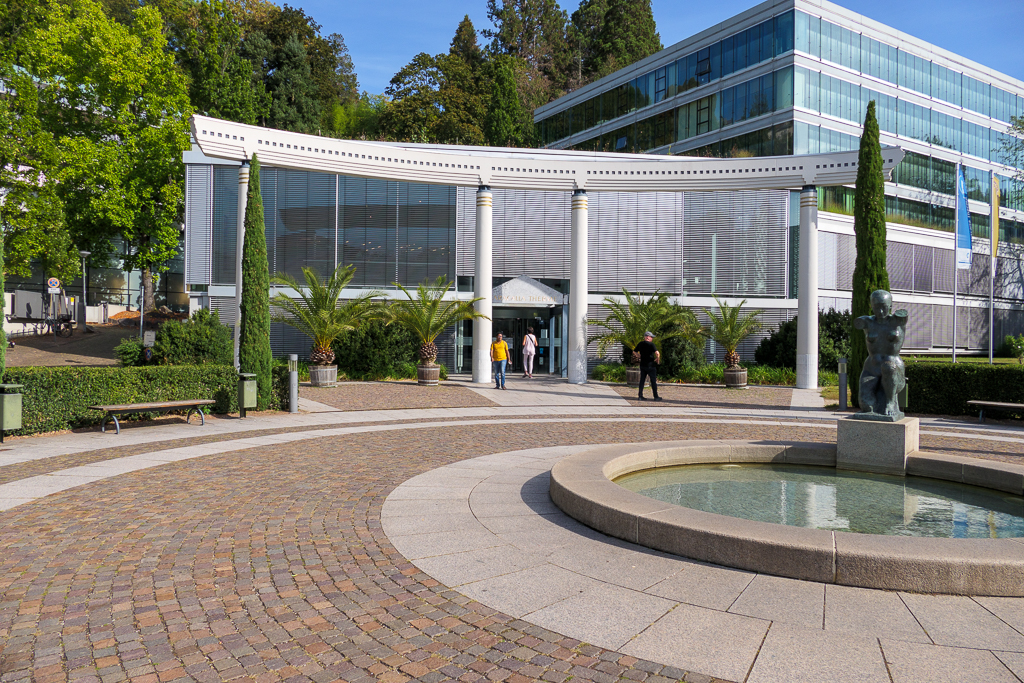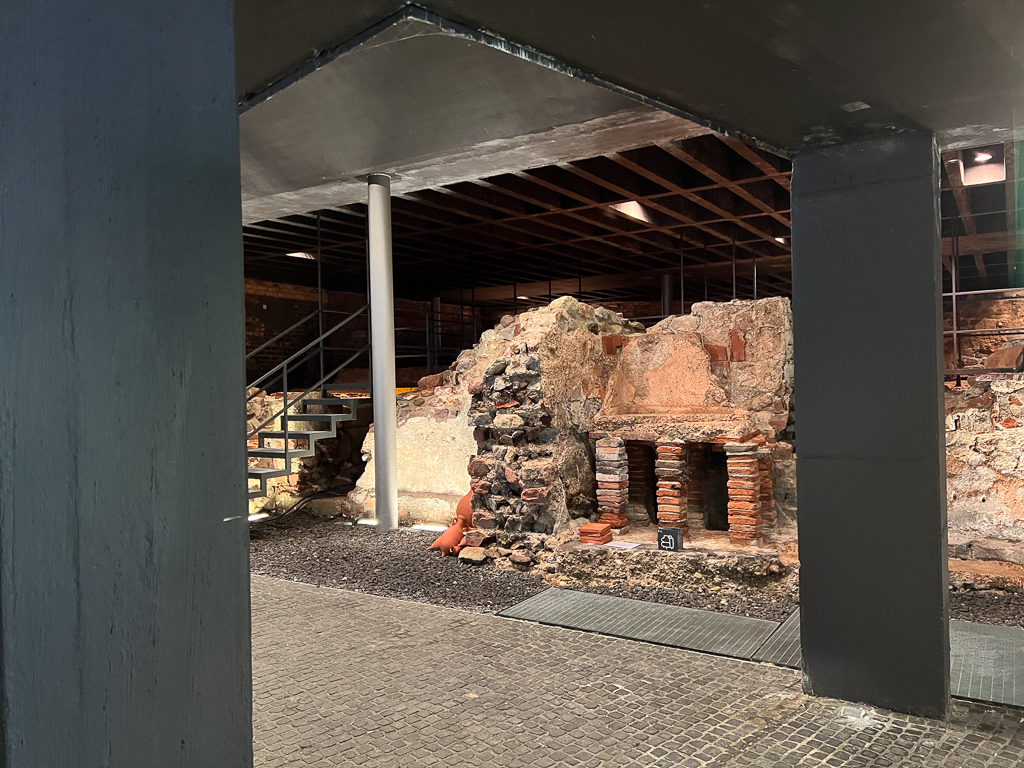 Our tour finished on one of Baden-Baden's shopping streets; since it was Sunday, all the shops were closed. Diane and I stopped at Café König for some hot drinks with chocolate (Diane had coffee in her mocha, but I was a purist and only accepted schlag as an addition).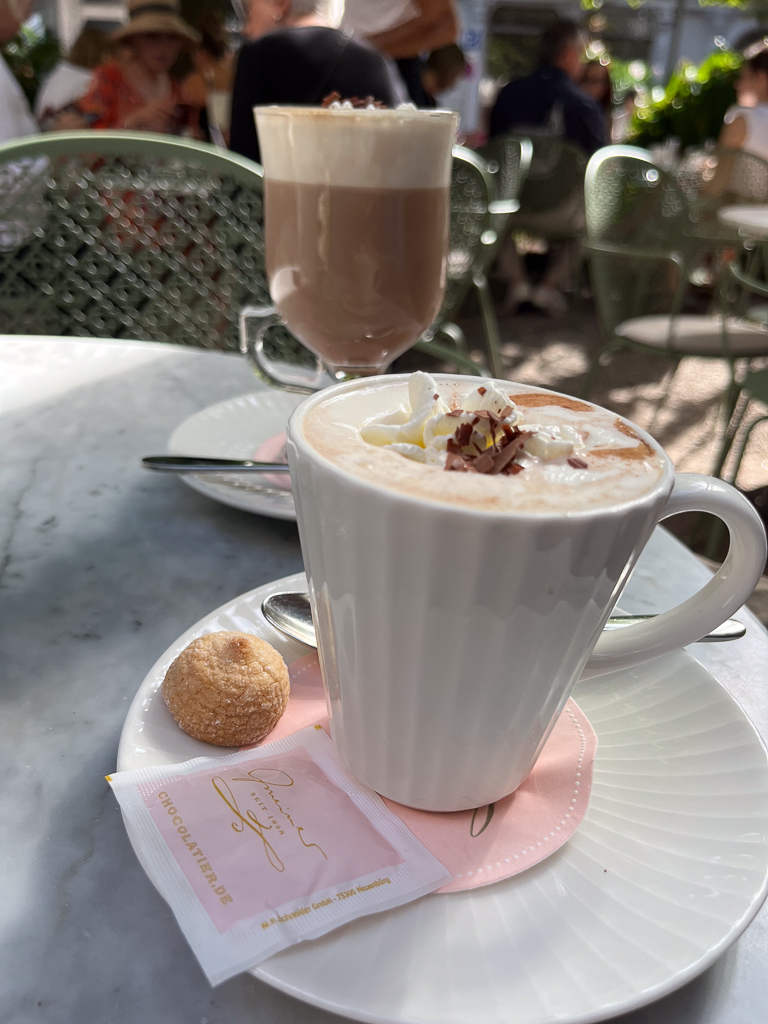 We are en route to Frankfurt for the next part of our trip; it'll be hard to top this cruise, though!