The River Empress was supposed to dock in Basel last night; we planned to drop our bags there and use the rest of the day to keep exploring the city. But the French lock masters union had a different idea and held a one-day strike which shut down locks on the French portion of the Rhine, so the ship stayed in Strasbourg and we took a two-hour bus ride to meet it; it's docked on a canal a few kilometers from the tourist area.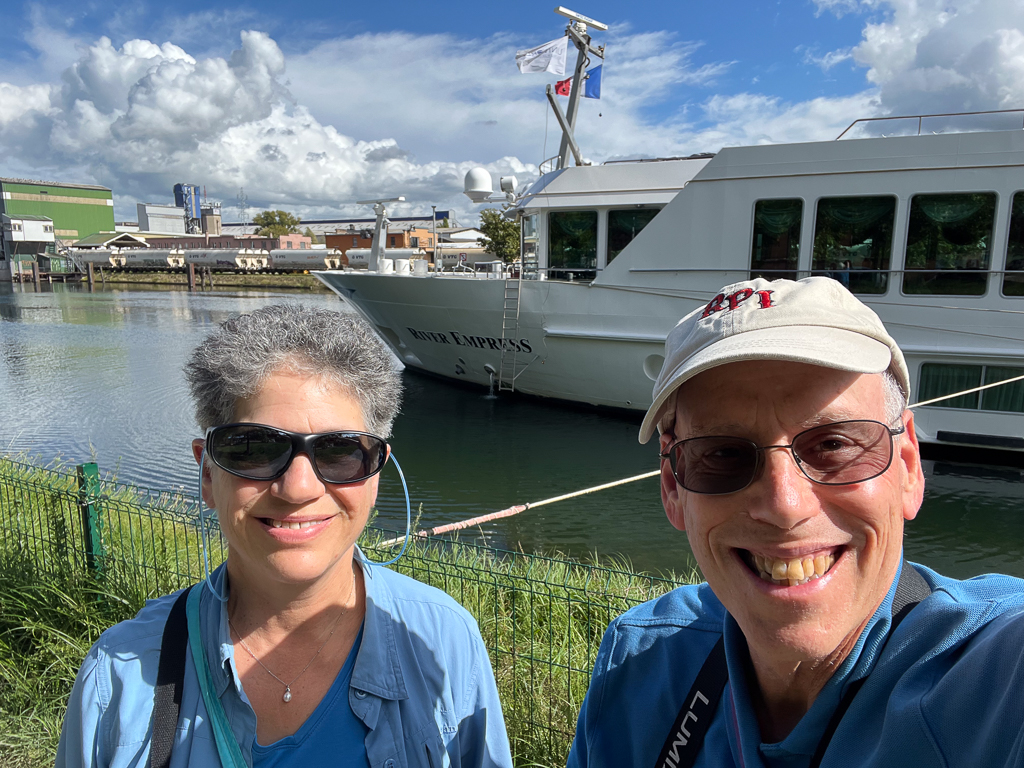 Our room wasn't ready yet, so we took a walk along the canal and found a few surprises. The first was a small monument to the maritime force members who had died for France in wars between 1870 and 1966.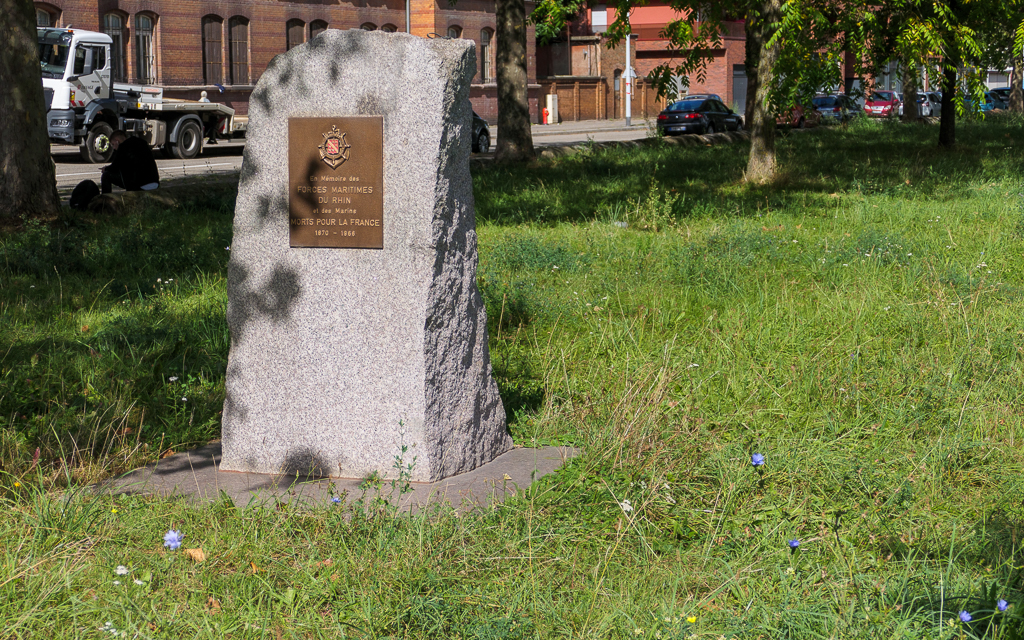 There were a dozen or so houseboats moored near the ship; many of them had gardens on deck.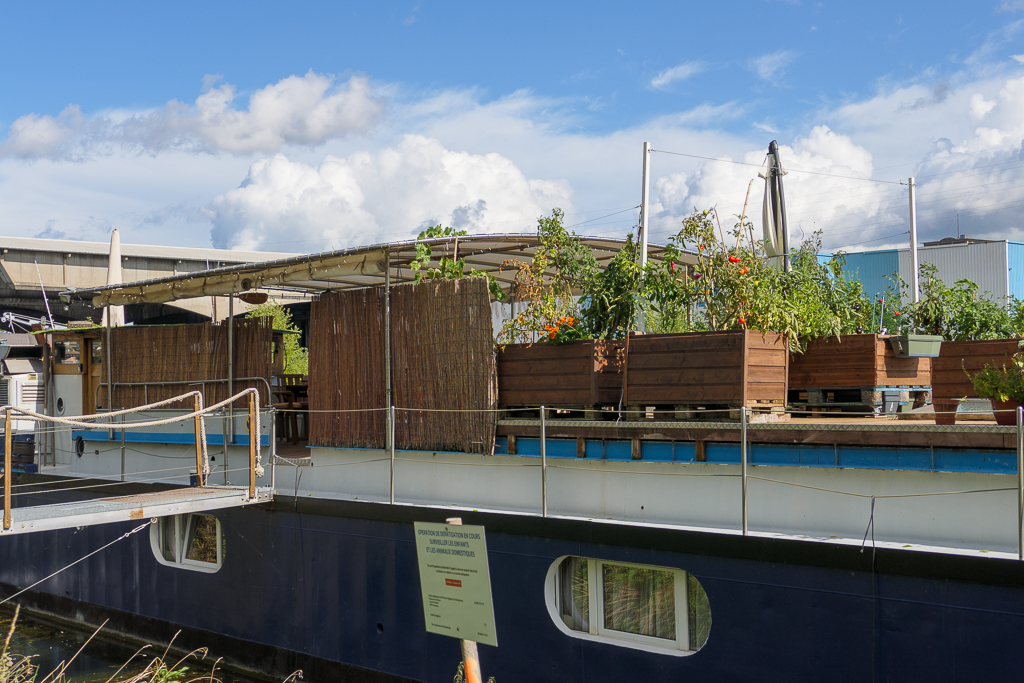 We were near the end of the row of houseboats when I thought I saw the Jolly Roger…and I was right.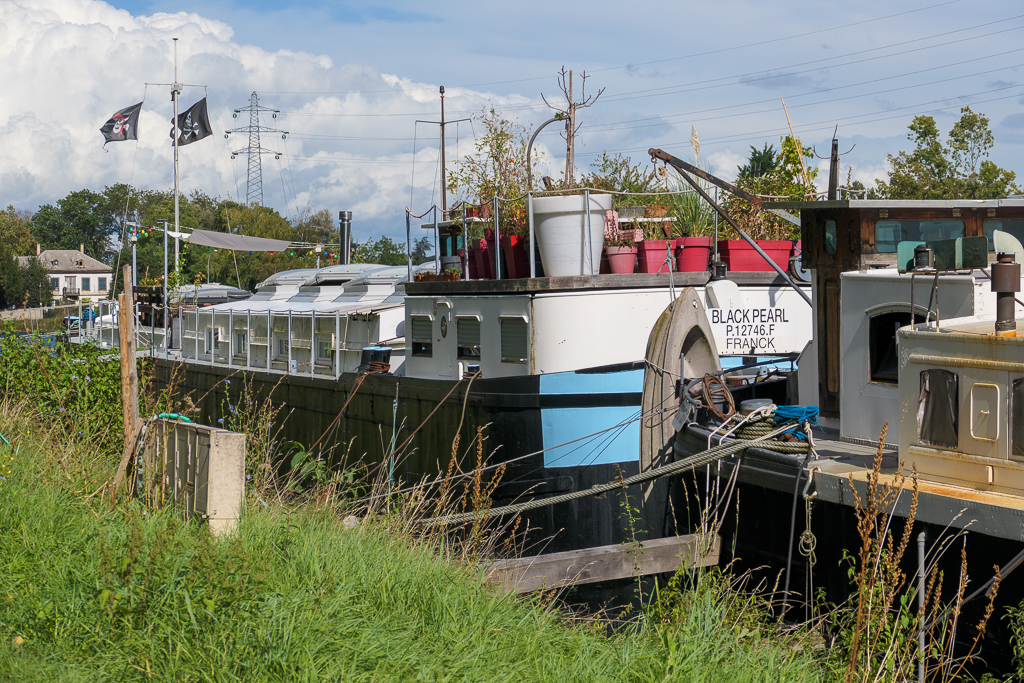 Our next surprise was a lovely Russian Orthodox Church, L'Église orthodoxe de Tous les Saints.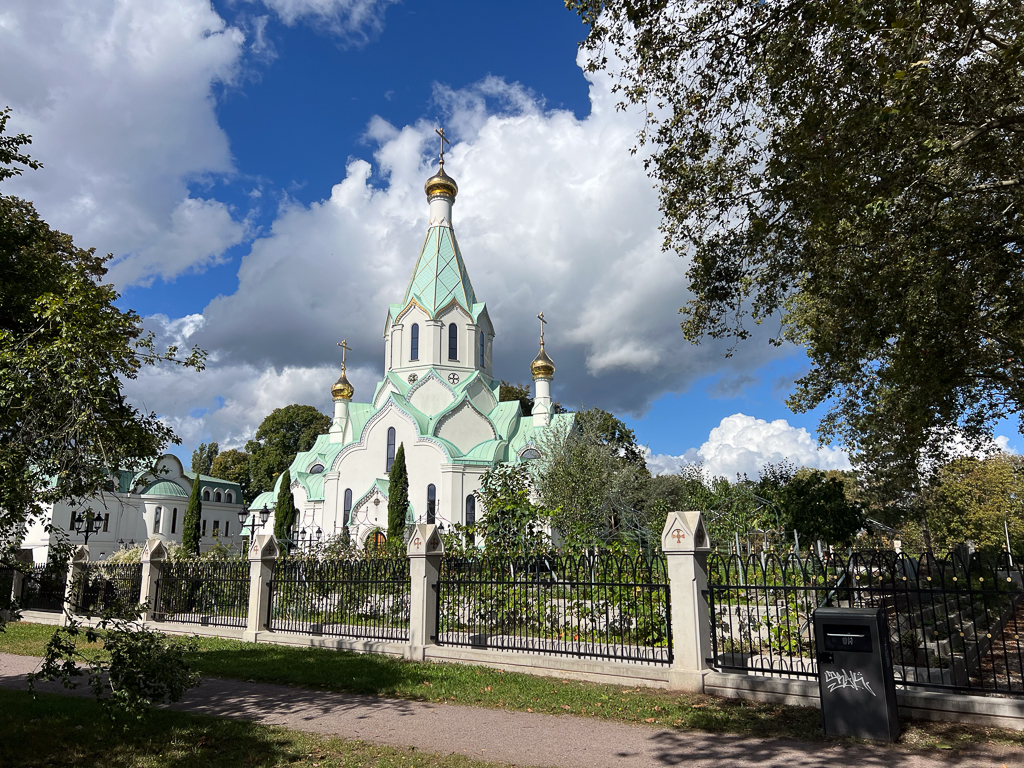 They had big signs in French and Russian welcoming visitors; they even have a restaurant as an additional attraction.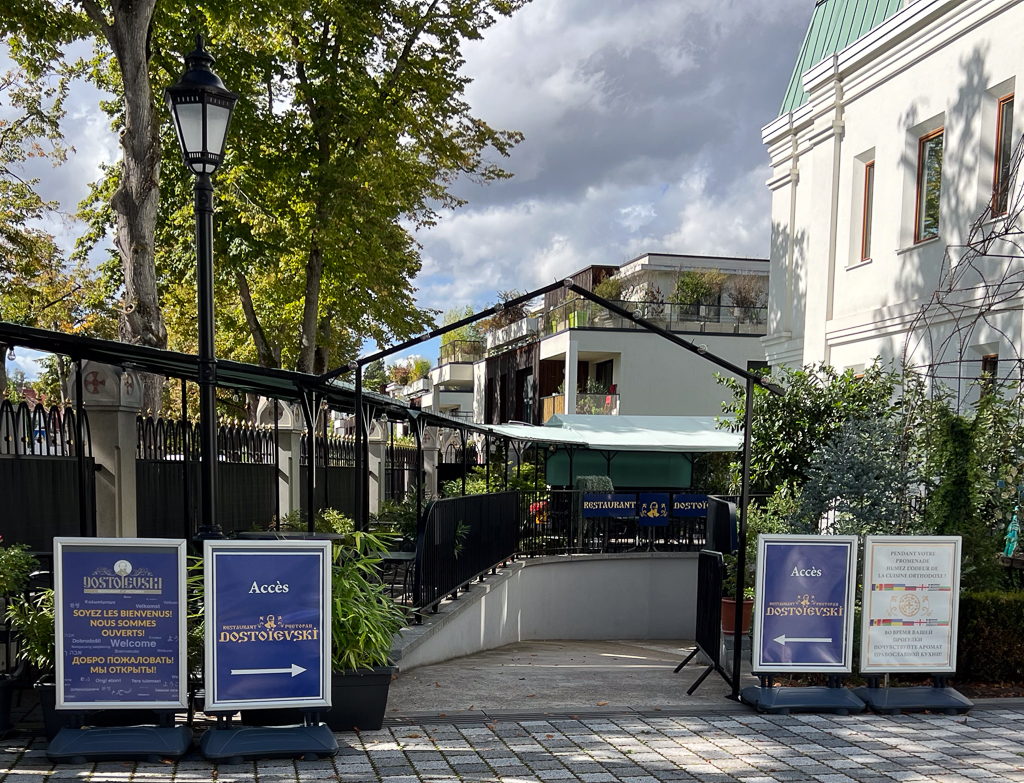 The inside of the church was surprisingly austere compared to any Orthodox Church I'd been in before; if I read their signs correctly, they are in the middle of a fund-raising campaign to add many additional decorations and icons, including on the ceiling.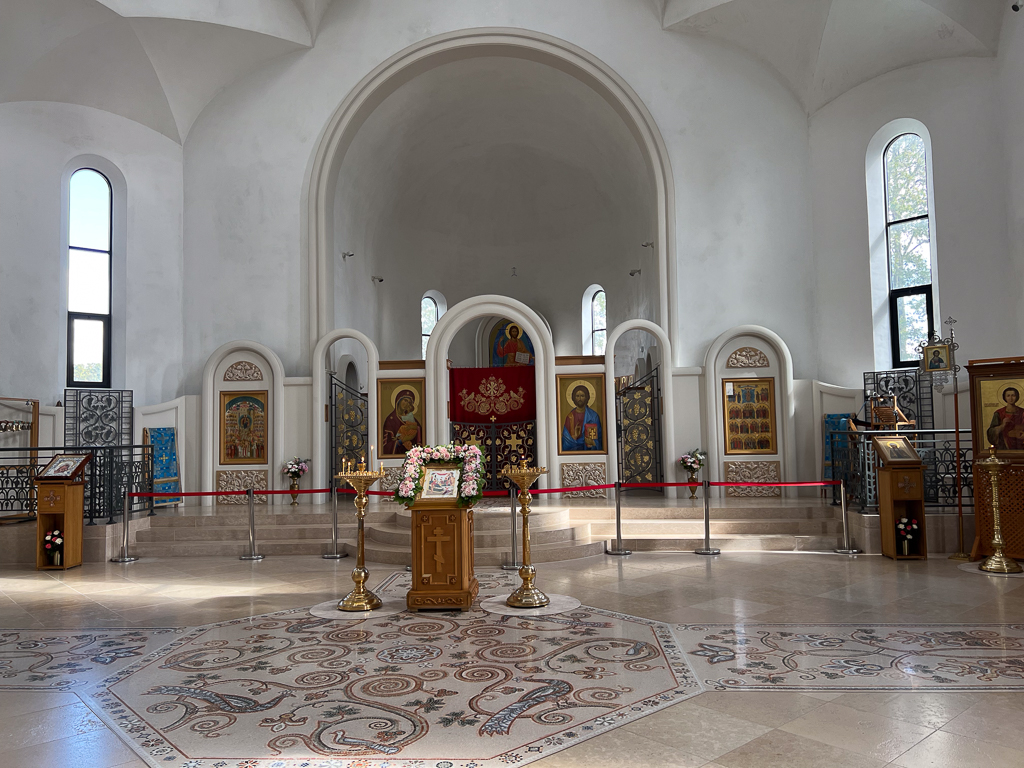 We returned to the ship, which is currently sailing to Breisach, Germany. We've traversed two locks already, so I have high hopes of getting there!