We had to be out of our room by 8:30am so that the crew could ready the ship for the next group of passengers. We went to the lounge and I played a round of Oh Hell, then Diane and I took a quick walk around Centraal Station and over to the Damrak.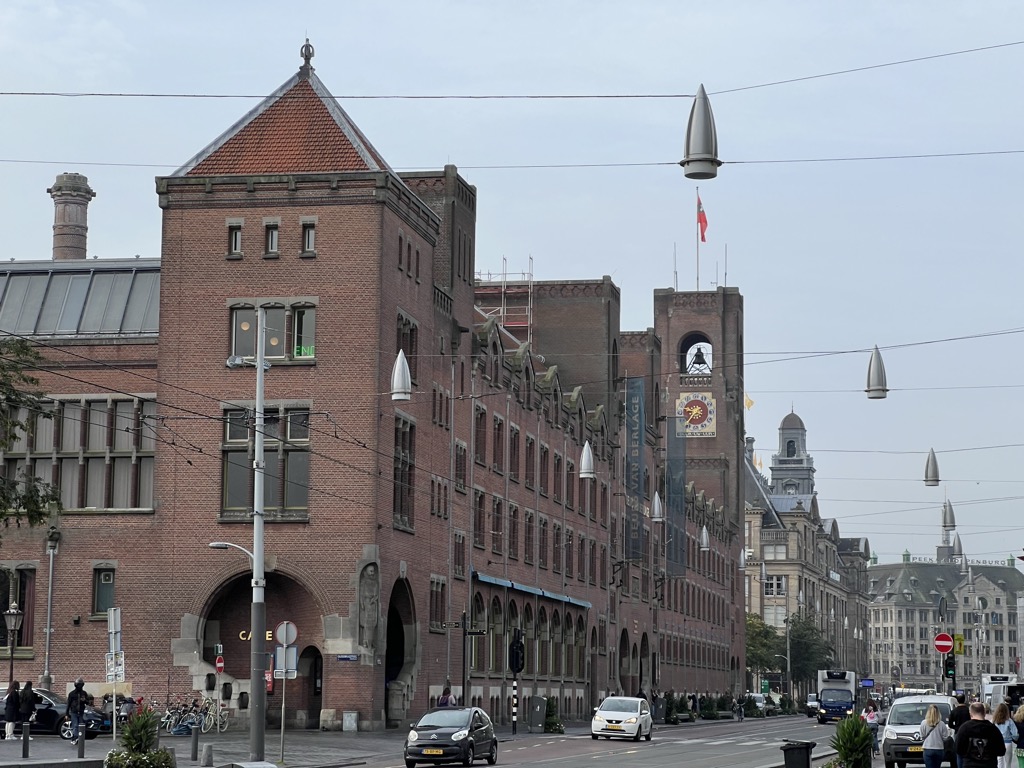 Our van arrived about 10:30 and took us directly to Schiphol Airport for our 2:50pm flight. I expected to spend most of the time waiting in a nice comfortable airline lounge, but when we checked in, United told us that their "normal" lounge was being renovated so we should go to Cafe Flor where there'd be food, drink, and chairs.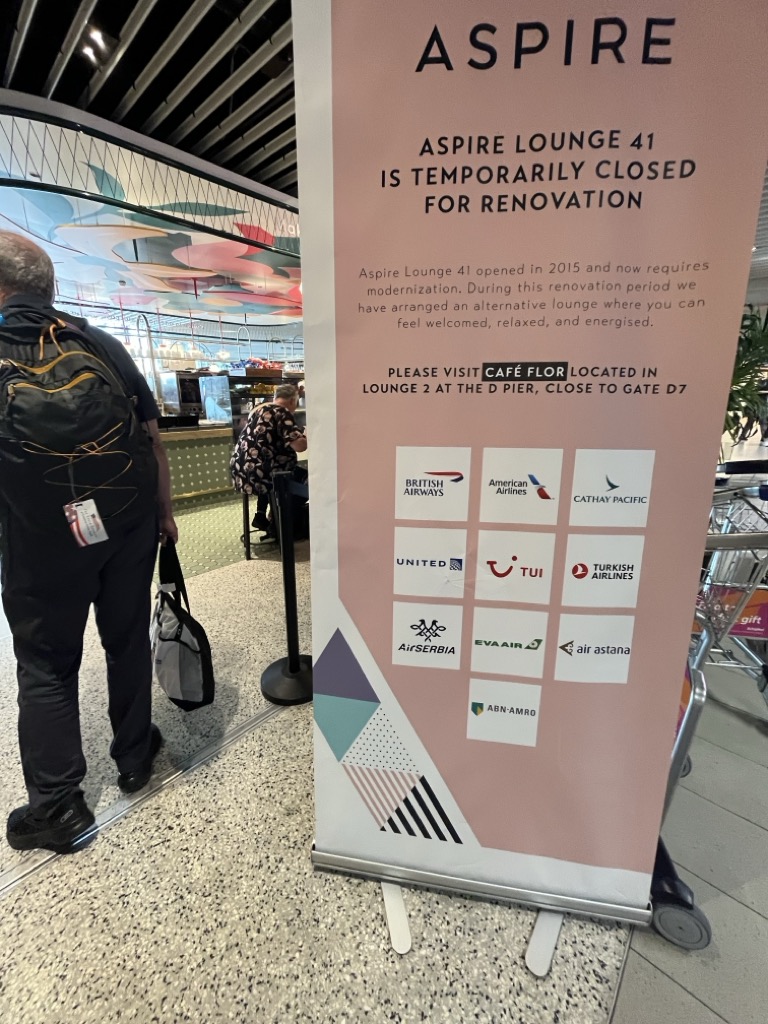 Apparently United doesn't have its own lounge at Schiphol, so they (and a bunch of other airlines) use a company called "Aspire" which operates lounges. And Aspire is renovating their lounge, so they've temporarily taken over the spot which used to be Cafe Flor.
They should aspire to do better. There was food (sliced pressed chicken) and drinks (Romanian wine) and not enough chairs – no power, though, and you had to go out in the terminal if you needed the bathroom. We left after a few minutes, visited duty-free to pick up some limoncello, stopped at the airport branch of the Rijksmuseum, and headed over to the gate. There wasn't any food or drink provided there, but the chairs were much more comfortable and there was power.
The trip home was uneventful and we managed to stay up long enough to watch the first half of tonight's Late Show with Stephen Colbert. The rest will have to wait.