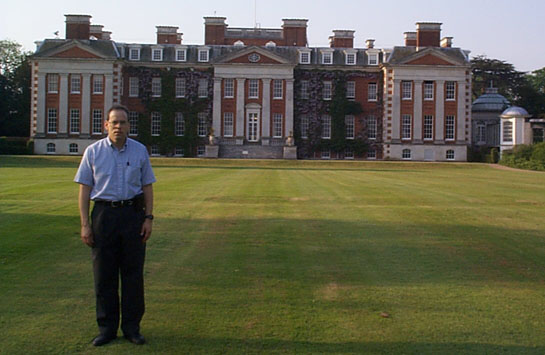 A 3-Hour Tour
After a long flight (not as long as the trip to Australia, and in a much more comfortable seat, but without much sleep), a long drive, and a long delay at my hotel, I finally reached Hursley House, the headquarters building of IBM at Hursley, England, for a brief chat with the Lab Director about the upcoming "WebAhead" event (if you're inside the IBM firewall, you can get more details; if not, the link won't work), followed by a 3-hour planning meeting (and yes, I was jetlagged!).
After the meeting, the local chairs, Beth Hutchison and Rob Smith, took me to The Plough, a nearby pub, for dinner and a drink. The Plough is a family pub, and is unusual (at least by my standards) because it hosts a local pigeon racing club. (By the way, the weather in Hursley has been far better than that I left behind in California. This is rather unusual!)
And now I'm in my hotel, trying to stay awake long enough to go to sleep at a reasonable hour. I think I've succeeded, so good night.
---
Tomorrow: I Could Have Been a Terrorist!