The big news today is that my father-in-law was released from the hospital and is back at home. He says it's good to be home!
And in honor of his independence…and that of the United States…there was a small parade in our neighborhood this morning. We found a note announcing the parade in our mailbox a few days ago and decided it'd be fun to participate. So did many of our neighbors (though we didn't see anyone living in the houses closest to us).
The parade started at the school down the block, with people staying in the shade on the little bit of lawn that hadn't been destroyed by the renovation work going on this summer. Once the word was passed to start, we moved out to the street.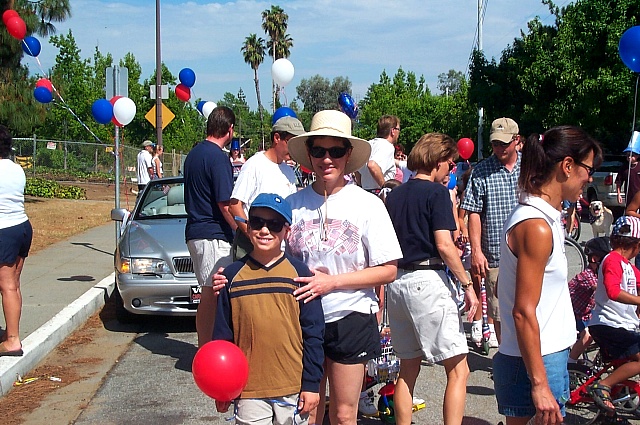 The parade wasn't all that organized, but they did arrange for bagpipers to lead us: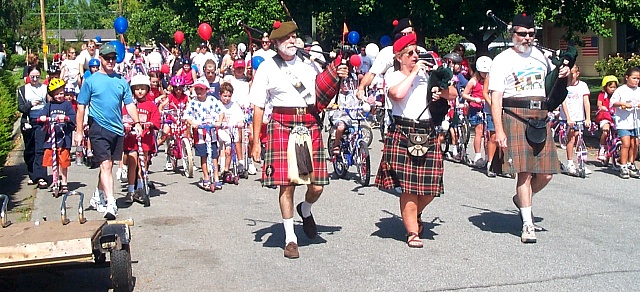 And they also had a car bringing up the rear.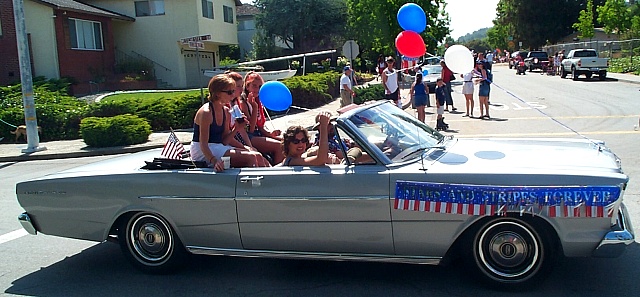 We looped back around to the school, and everyone broke up and went their various ways. In our case, that was back to the house to watch Star Trek V and try to stay out of the heat.