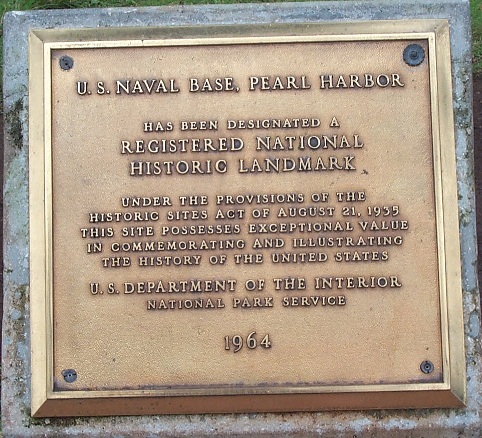 Besides the USS Arizona Memorial, the USS Missouri and the USS Bowfin are anchored nearby.

The Bowfin is a submarine which served with distinction in the Pacific Fleet during WWII, and the Missouri, of course, is the battleship on which the Japanese surrendered.
Because the weather was threatening, the crowds were pretty small, and we only had to wait a few minutes before entering the theatre for the film presentation about the attack. At peak times, the wait can be two hours!
The film, narrated by Stockard Channing, was well worth seeing, and gave quite a bit of perspective to what led up to the attack. Then we boarded a boat to travel to the USS Arizona Memorial itself.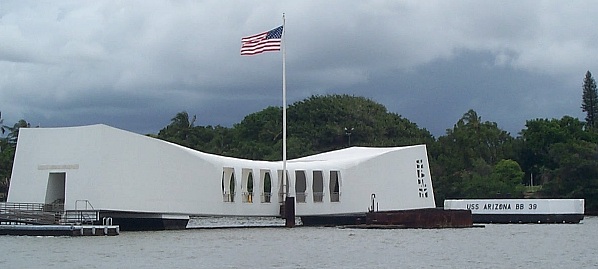 The memorial is built atop and at right angles to the wreckage of the Arizona; most of the Arizona is underwater, of course, but some parts do protrude from the water.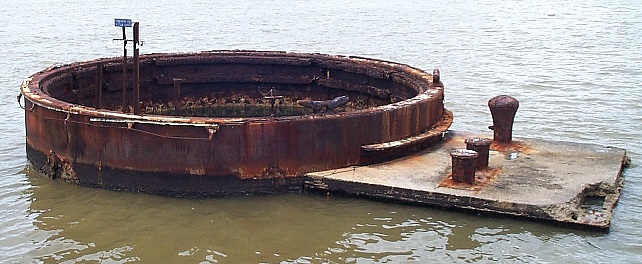 When the Arizona went down, she was carrying thousands of gallons of fuel oil; that oil has been slowly leaking out ever since 1941, and it is visible on the surface today.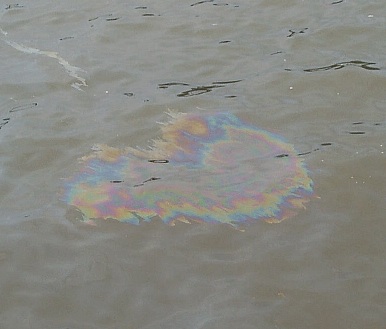 The government and environmentalists are worried, because the ship is deteriorating, and if the tanks should breach, there could be a major spill in Pearl Harbor. But any attempt to drain the oil is a sensitive topic, because 1177 men are still buried on the Arizona, and their families are concerned about disturbing their remains. One wall of the Memorial shows the names of all of the men who died on the Arizona.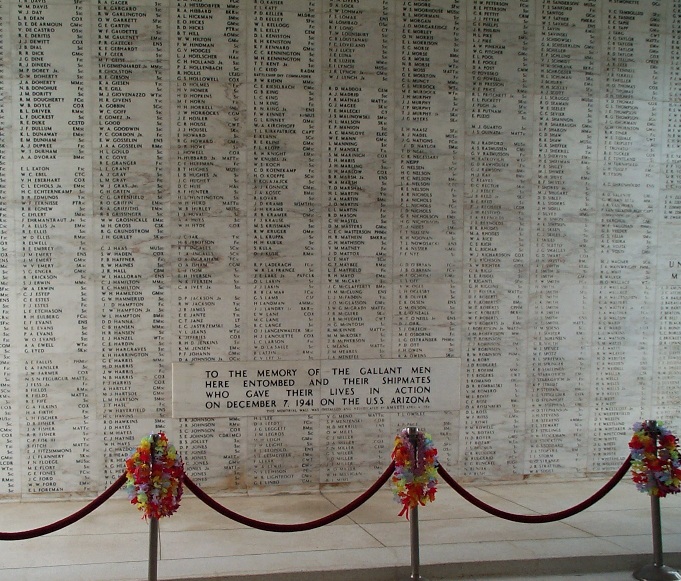 After a few minutes on the memorial, we boarded the boat and returned to shore, to await the return of our bus (and to give us a chance to visit the rest of the museum and the bookstore). I got photographic proof that I'd taken this trip (though the value of that proof isn't what it was in the days before digital image manipulation) instead of staying in the background on all the shots.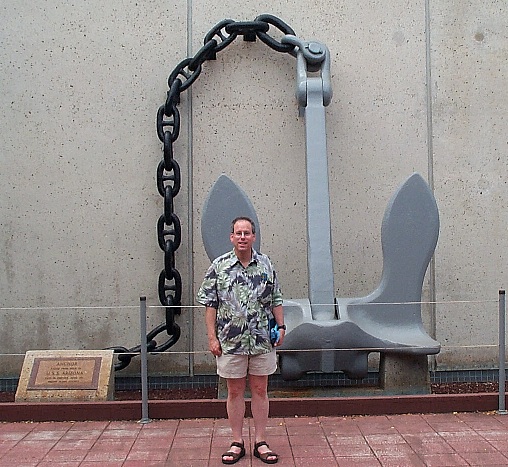 We then started back for Waikiki via Punchbowl National Cemetery. Tour buses aren't allowed to stop there, so we drove through very slowly. The grave markers are all flush to the ground, but if you look closely:

you can probably read the name of Ellison Onizuka, who was one of the Challenger astronauts.
Our final stop was in Honolulu's Historical District, where we got a chance to take a quick walk through the grounds of 'Iolane Palace. The Palace itself was too big for me to get a decent photo, but the Barracks were a better target.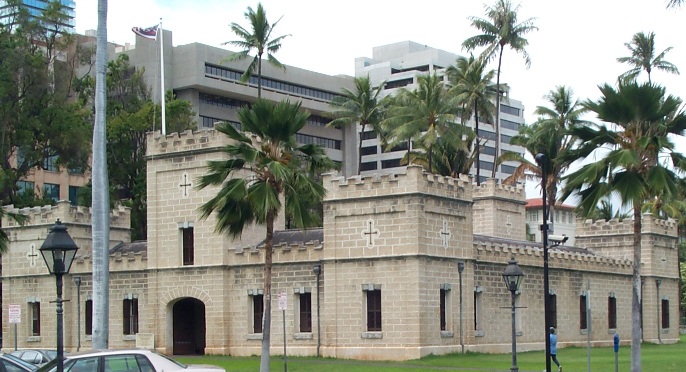 Then it was back to the conference for another bout of e-mail and some planning for tomorrow.