When Jeff was four or five, I thought it would be a nice idea to buy a bottle of Port from his birth year and share it with him on his 21st birthday. I found a bottle of "Late Bottled" Vintage Port at Trader Joe's (this was before we started going to wineries!) and put it aside.
Jeff's 21st birthday came – but he was away at college. The bottle sat.
Years passed.
Jeff's home for the holidays, and I thought New Year's Eve would be a good time to finally share the Port. I took the bottle out of the closet and tried to open it.
The cork had disintegrated. I managed to get enough of the cork out of the bottle to pour the Port through a strainer and into our glasses – but it was undrinkable.
If only I'd read the back side of the bottle and followed their advice.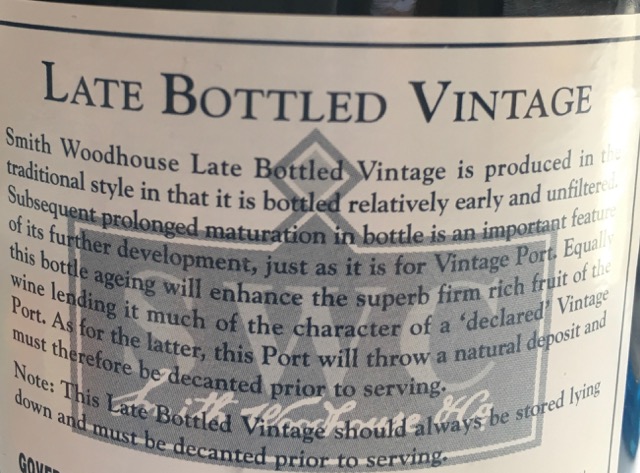 Next time for sure!