Our last day in Panama was hot and sunny. We had breakfast at the hotel again, then walked down to the waterfront. We had heard that the fish market was worth a visit, and it didn't look too far away on the map.
The view of the city was stunning.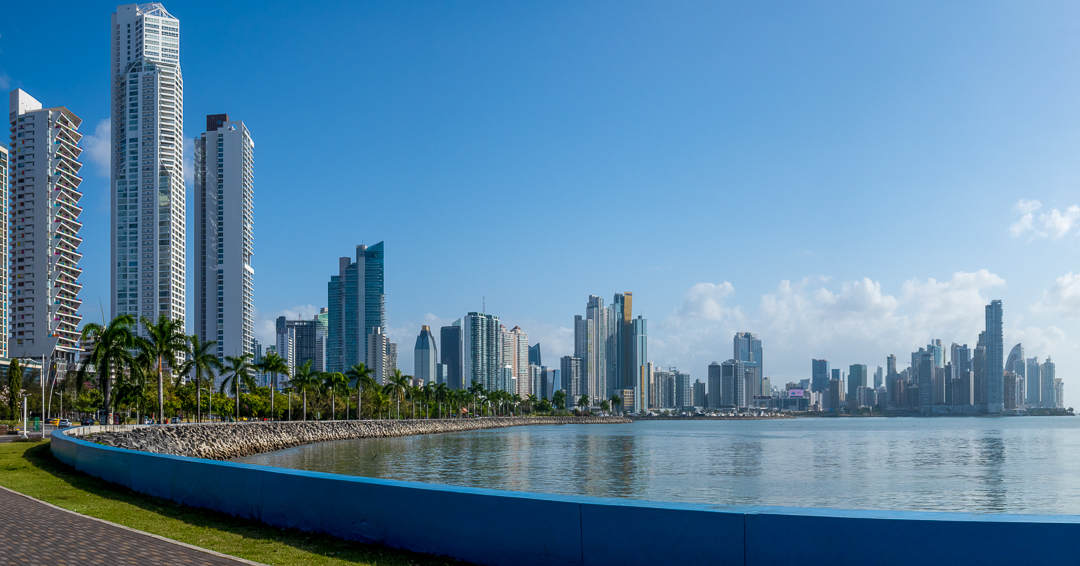 We could see the old quarter (Casco Viejo) in the distance – our goal, the Mercado de Mariscos (Fish Market) was there.

The waterfront path was busy – there were flowers to enjoy everywhere.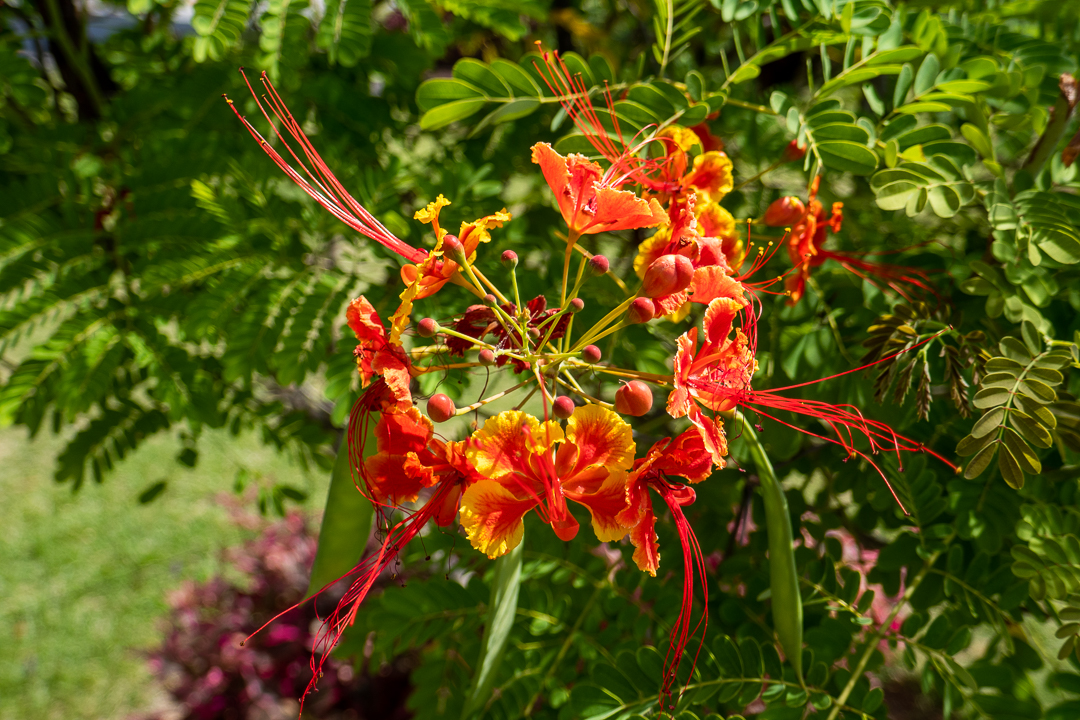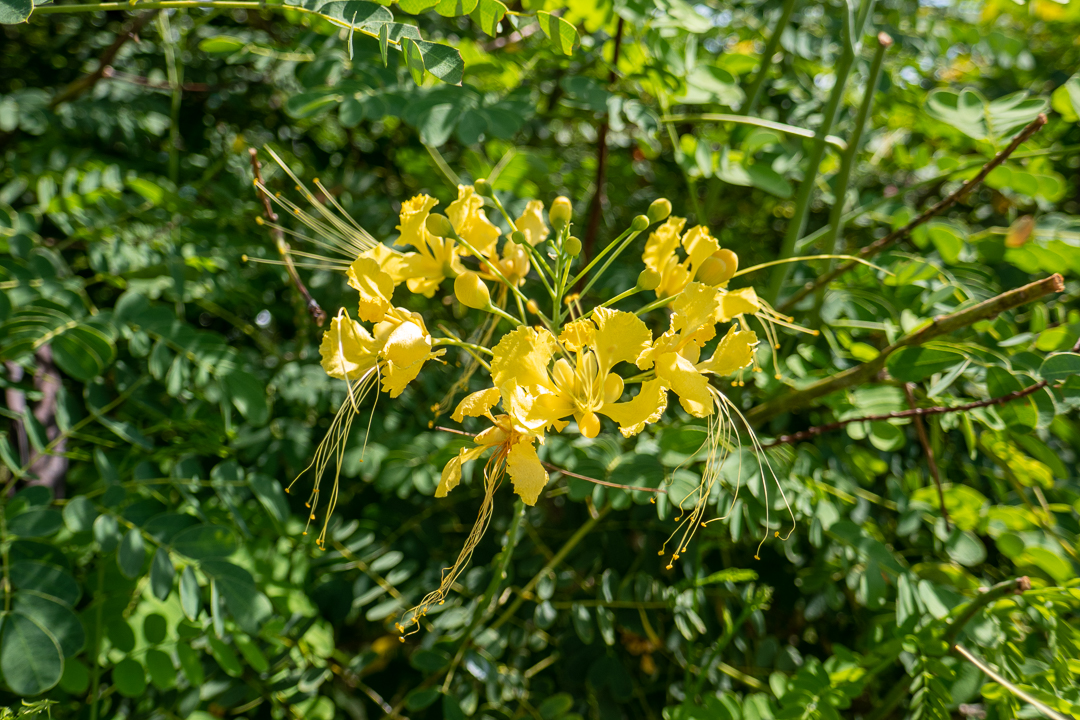 About an hour after we started our walk, we'd gotten to the Floral Clock (it was 15 minutes slow) and were nearing the Fish Market.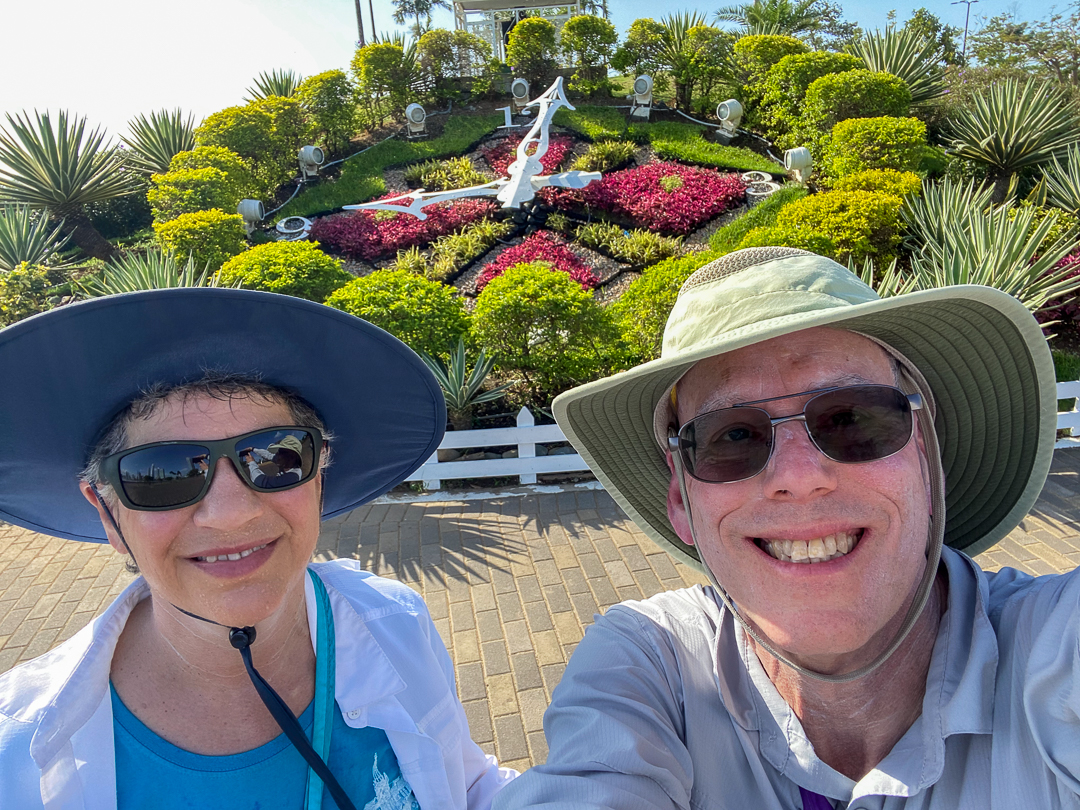 But when we got to the Fish Market, we discovered we'd arrived too early for any restaurants to be open – there was nowhere to get a drink, and even more important, nowhere to dispose of the ones we'd had with breakfast!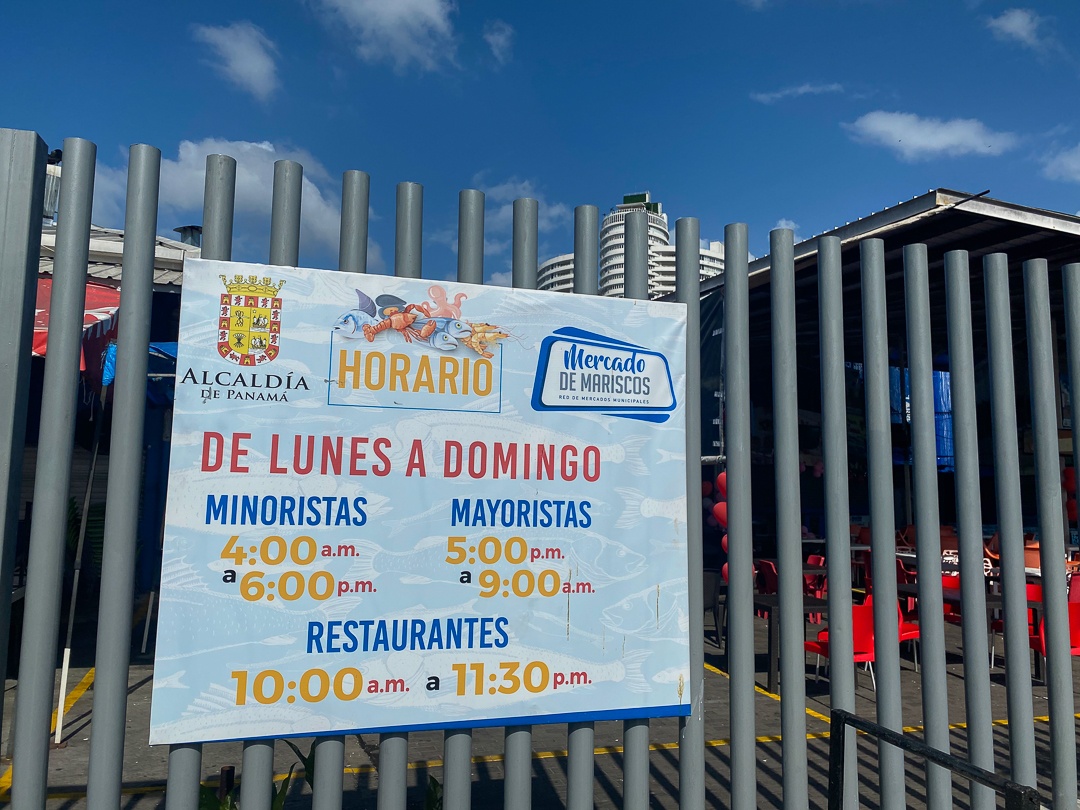 Luckily, there was a port building with a kind guard who let us in to use the facilities, which made the walk back much less stressful. On the way back, we saw the famous "Panama" sign, which demanded a selfie.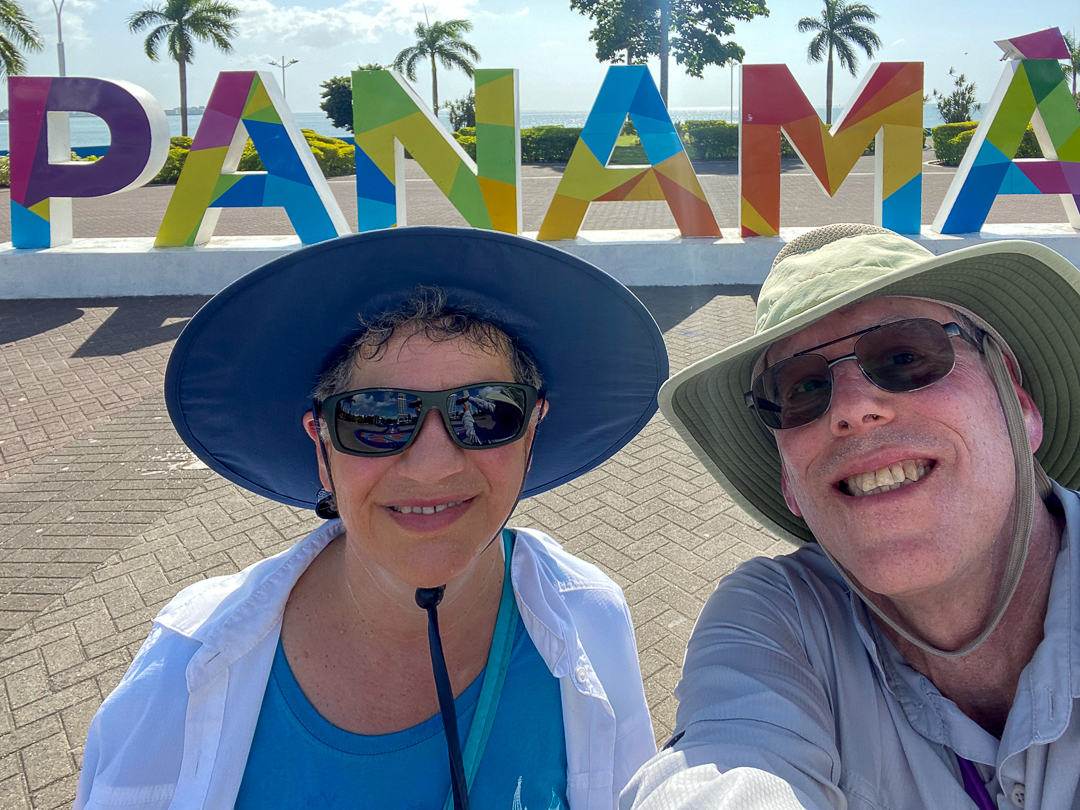 We also saw the statue honoring Balboa (a gift from Spain).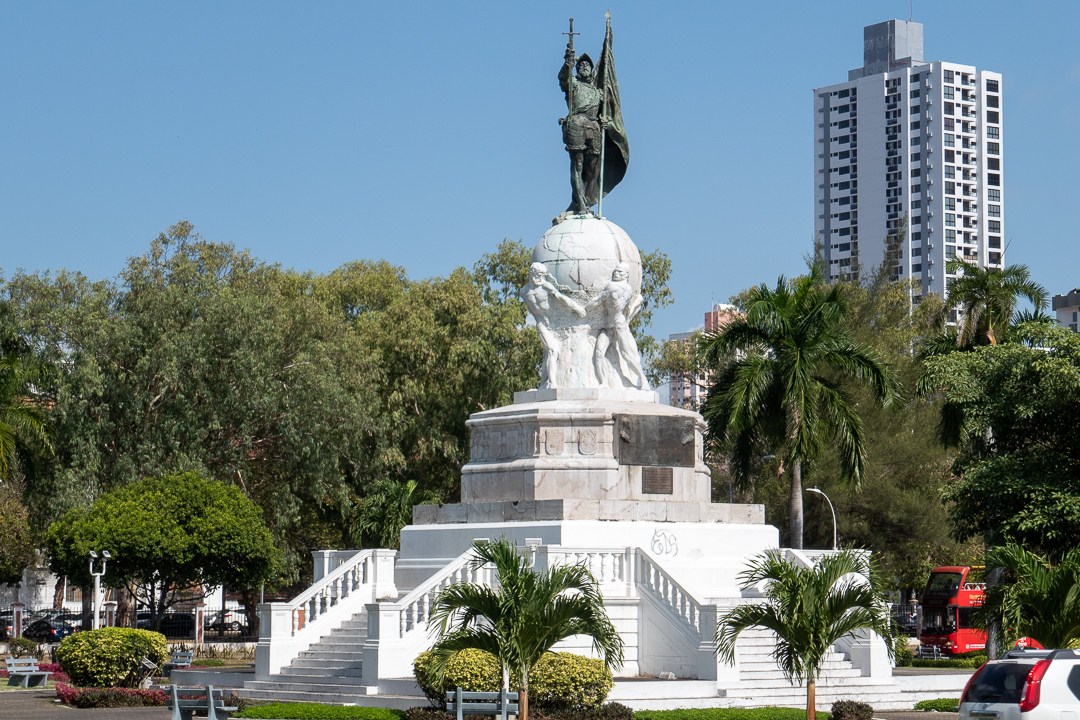 But my favorite statue along the way was this one of wildlife near the Inter-Continental Hotel.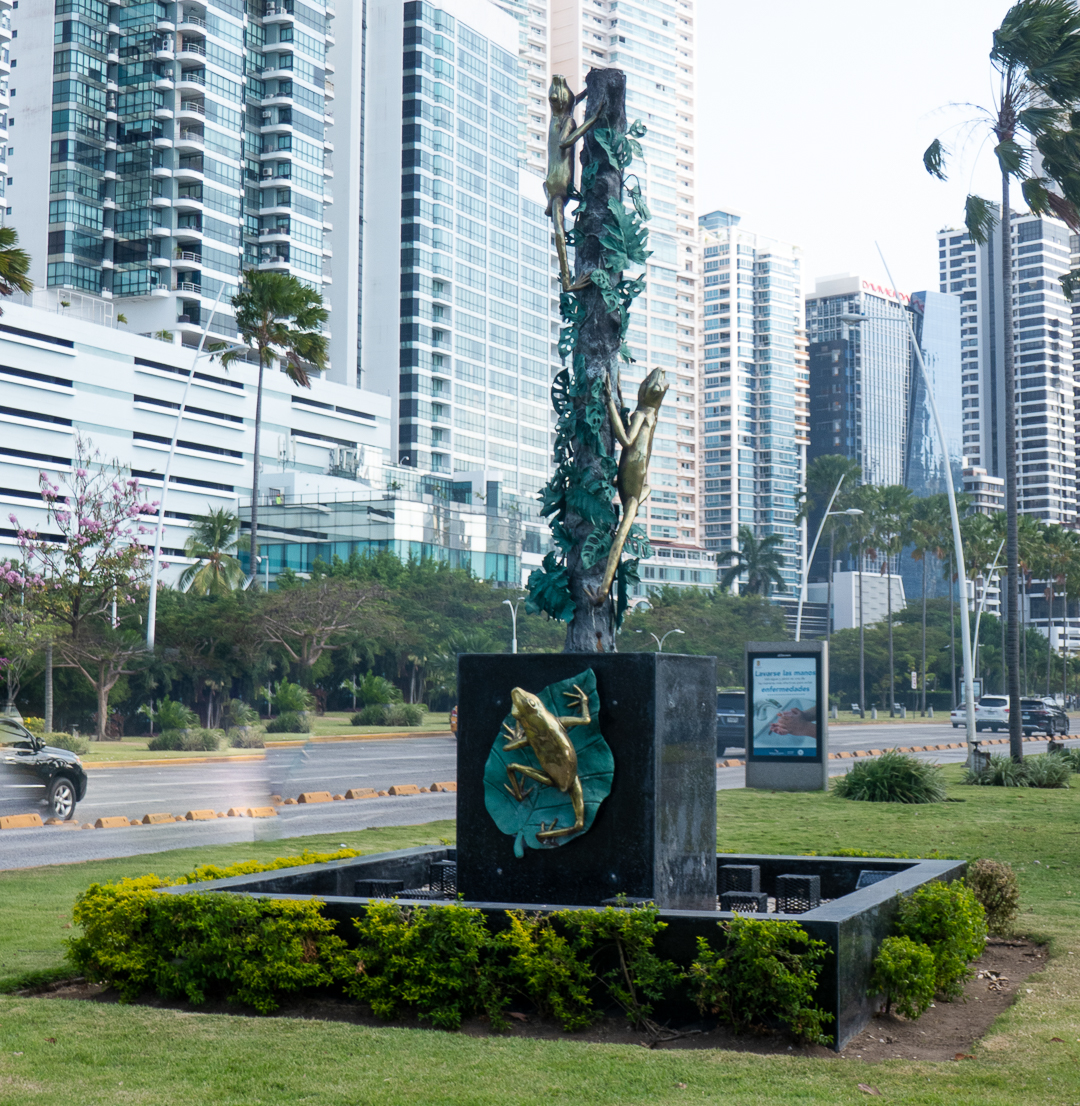 By the time we returned to the hotel, we'd walked five-and-a-half miles in a bit over two hours – we were ready for a shower!
We had time for lunch before we had to leave for the airport – we took a quick walk through the neighborhood around the hotel and chose Beirut Restaurant, which had the great advantage of being open. The food was good, but the beer selection was mostly American beers – we tried one of the few Panamanian beers on offer, Atlas. We should have had an American beer.
We returned to the hotel for our ride to the airport; we were one of the last two couples left from our group, and rode out together. Diane's nail scissors were confiscated at security! We went to the Copa Airlines lounge to wait for our flight, which was a non-stop to SFO. Copa treated us well, both at the airport and on the plane – I'd fly them again.
We arrived at SFO about 11pm Pacific Time and got through Customs quickly. We took the AirTrain to the brand new Grand Hyatt at SFO and settled in for the night.