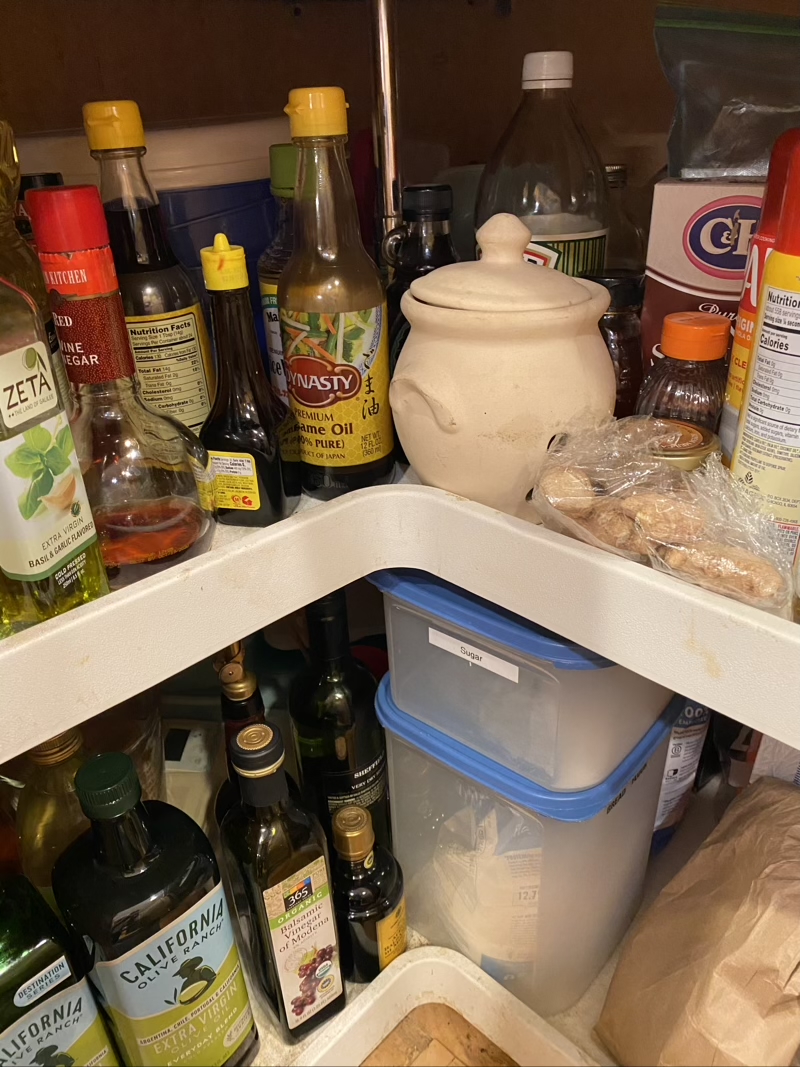 It's been a very busy day – I've felt like I've been running behind ever since I woke up.
As usual for a Thursday, the day started with a Toastmasters meeting followed by a walk, a trip to the chiropractor, and grocery shopping.
By the time we'd made and eaten lunch, it was almost 1:30pm. We were going to watch a "Sip and Sail" presentation about Portugal from Ama Waterways (we had planned to take their Portugal cruise in late August; we're now booked for 2022) at 2, so I hurried to put away the last of the condiments.
As I turned the top shelf of the lazy Susan, it suddenly dropped by nearly a foot. Nothing spilled, nothing broke – but this was clearly not a good sign.
We emptied the shelves and I looked at the problem – eventually, I discovered that a set screw had come loose allowing the shelf to drop under its own weight. I pulled the shelf back into place and tightened the screw (and all the others I could find). Since everything was out of the cabinet, we got rid of some items we didn't need (like cornmeal that was six years past its "best before" date) as we reloaded.
There's more room in the cabinet now. And I've put a note on my calendar to tighten the set screw in five years or so.