I thought today was going to be another day where I had to struggle to find anything interesting to write about (let's face it, after 315 days of sheltering-in-place, it's just life!). We didn't make any new recipes; we didn't go anywhere unusual; we did order a case of wine and a new camera (from different stores, of course!), but, as I said, "it's just life".
And then, just before my Toastmasters meeting started, I felt something odd in my mouth. I don't know what had happened, but a moment later, I pulled a slightly-used crown out of my mouth.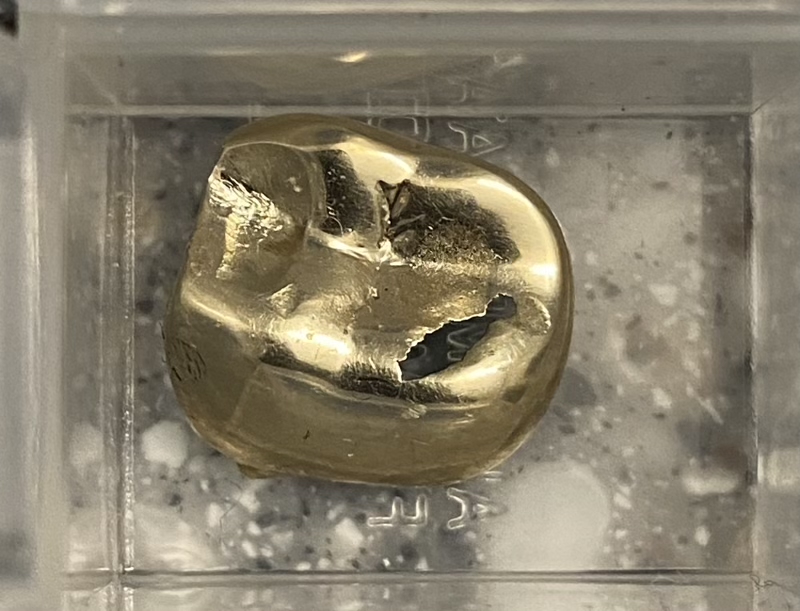 I excused myself from the meeting and called my dentist's office. I have an appointment at 11:30am tomorrow.
It's just life.