The good news: my dentist was able to put my crown back on the tooth, though it needed some reshaping (she thinks I might have bitten it when it came off).
The bad news: she found a possible crack in the tooth and has referred me to an endodontist for evaluation and a possible root canal – that'll happen next Thursday morning. If the tooth can be saved, I'll have to get a new crown (this one was at least 20 years old and wearing thin).
The best news: Santa Clara County opened up its COVID-19 vaccination enrollment system to residents over 65 (except those who use Kaiser or Palo Alto Medical Foundation primary doctors). I was able to get us appointments for next Thursday evening – it's going to be a busy day!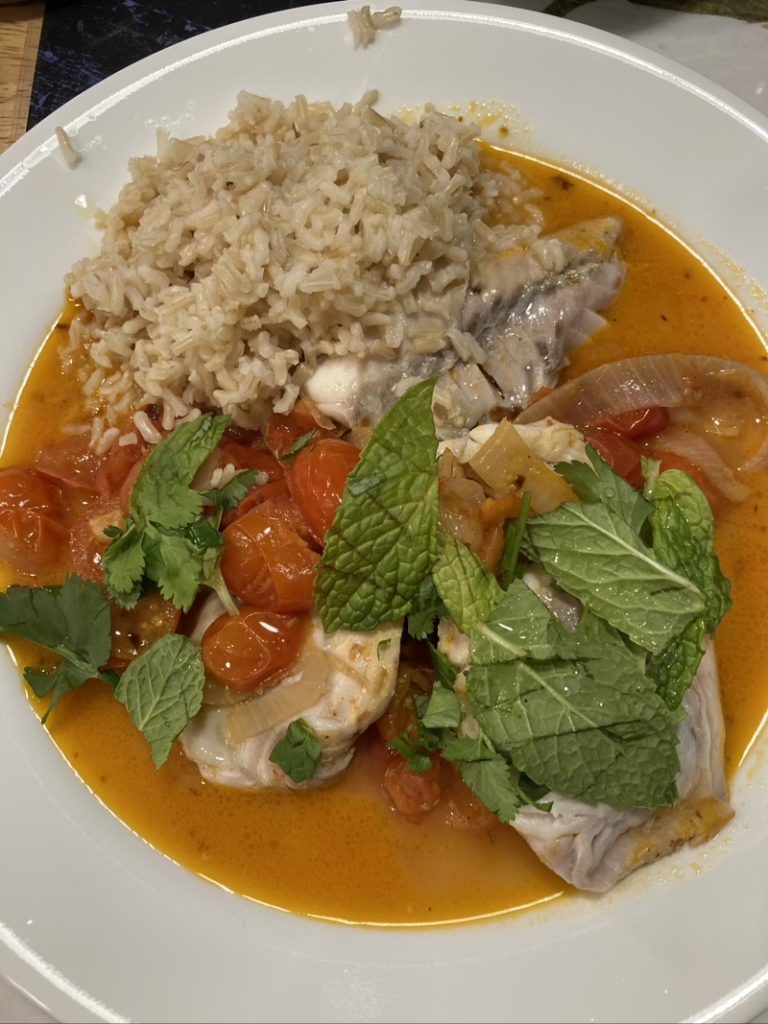 The tasty news: The New York Times published a One Pot Meals section in February, 2020. It was in the edition that arrived on the day we returned from our Costa Rica/Panama trip. I saved it, even though we weren't doing a lot of cooking at the time; we've finally started using some of the recipes. Tonight's new recipe was Tomato-Poached Fish With Chile Oil and Herbs, and, even though I didn't quite follow the recipe correctly (I left the garlic and shallots in the pan instead of saving them for the end, and my timing with the red pepper flakes was wrong, too), it came out pretty good – certainly worth trying again.