We got out of the house for an early walk, and went about twice as far as we usually do in the morning. That was a good plan – the much-needed rains started just before lunch and haven't really stopped since. And while I more-or-less believe what I heard in Norway ("No bad weather, just bad clothes"), I wasn't really interested in going out this afternoon anyway.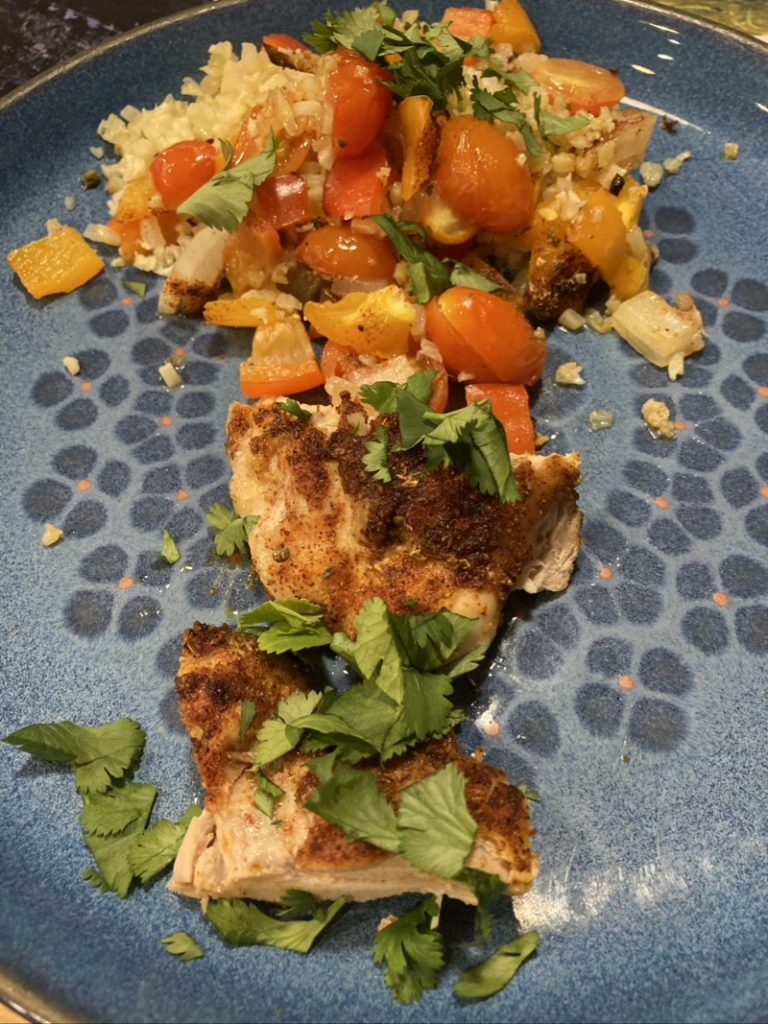 We tried another new recipe tonight, a paleo version of Arroz con Pollo using cauliflower rice, made on a sheet pan. I don't see cauliflower rice replacing rice for us, but the chicken and spices were pretty good. I can't find a link to the recipe (it was in the Merc's Spry Living supplement in early December), but I've typed it into the Paprika app, so if anyone wants it, let me know.
I visited my dermatologist last week for a routine check-in and full-body exam. I had noticed an itchy spot under my right ear, and she took it off; she also found a spot on my right shoulder and took it off, too. Today, she called me and said that the shoulder spot was benign, but the spot under my ear was "early-stage squamous", and just like that, I'm scheduled for Mohs surgery on the 8th of February.