It was another quiet day today – the most productive thing I did was to create a draft service order for next Saturday's Shir Shabbat service and share it with my lay cantor.
We did take our usual walks, though, and flowers are continuing to brighten them, like this ice plant a few blocks away.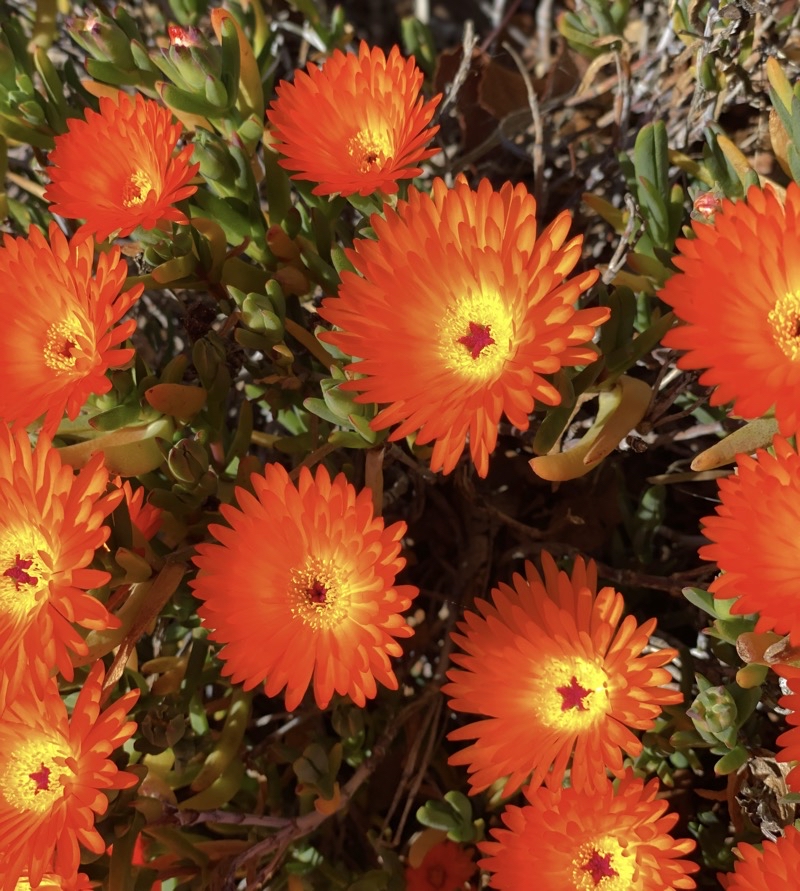 As I was getting ready to write this post, the news broke about Fry's Electronics closing permanently. I guess I can stop waiting for Randy Fry to respond to my Open Letter from 2005.
I can't really say that I'll miss Fry's because they've been basically useless for a couple of years – the last time I went into their Campbell store was probably in 2019, and there was almost nothing there (I guess I could have found printer paper, but I didn't need any that day). They closed the Campbell store a few months ago and I haven't noticed its absence.
Still, it's sad to see them go – I did have some good shopping experiences at Fry's. Fry's customers often gave great advice, and seeing many "previously loved" return tags on a particular item was a good way of choosing something else.
I never did take advantage of their biggest sale, though – their 25-cent hot dogs did not appeal to me at all!