The Insteon outdoor on/off outlet I mentioned on Monday arrived this afternoon, and I wasted no time in adding it to Indigo and Alexa so I can control it easily.
I had hoped to put the outlet inside the box containing the landscape lighting equipment, replacing the mechanical timer, but the only way to get it in there needed me to contort the 110-volt supply cable in ways that made me uneasy, so I gave up and mounted the outlet on top of the box. "Mounted" is a somewhat generous description, but I think it's sufficiently stable to get by.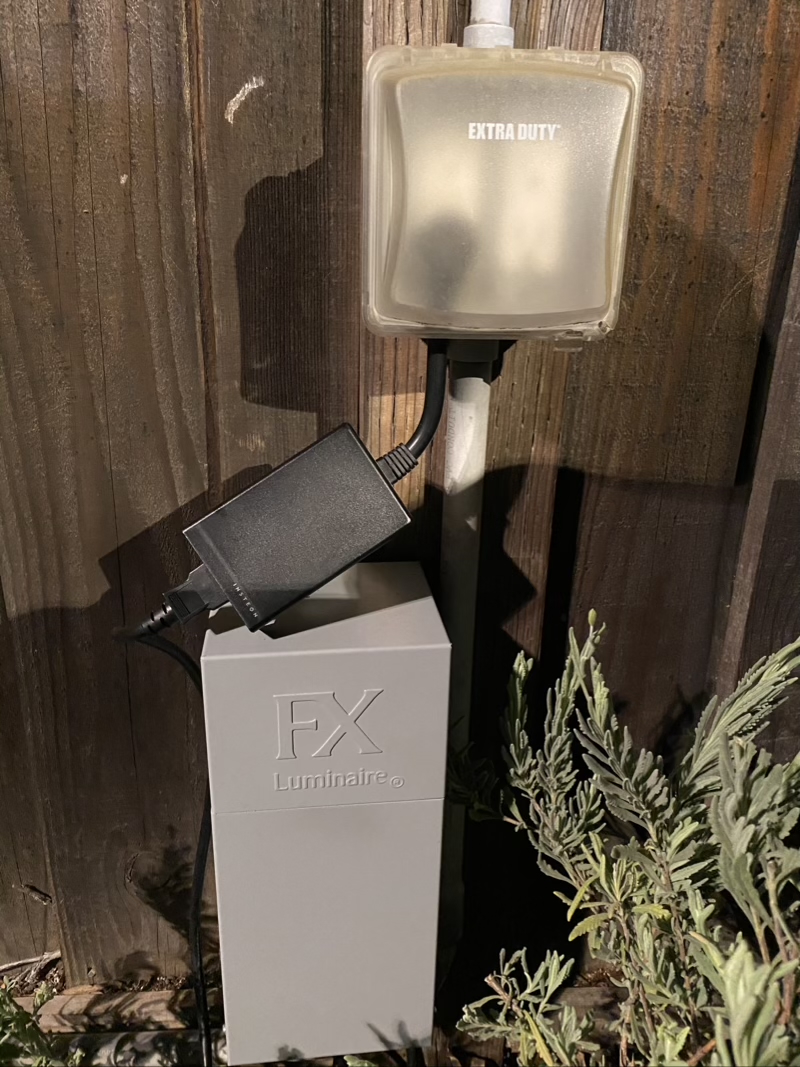 And now I can say, "Alexa, turn on garden" and the lights come on; they also come on automatically around sunset and turn off at 10:30pm.