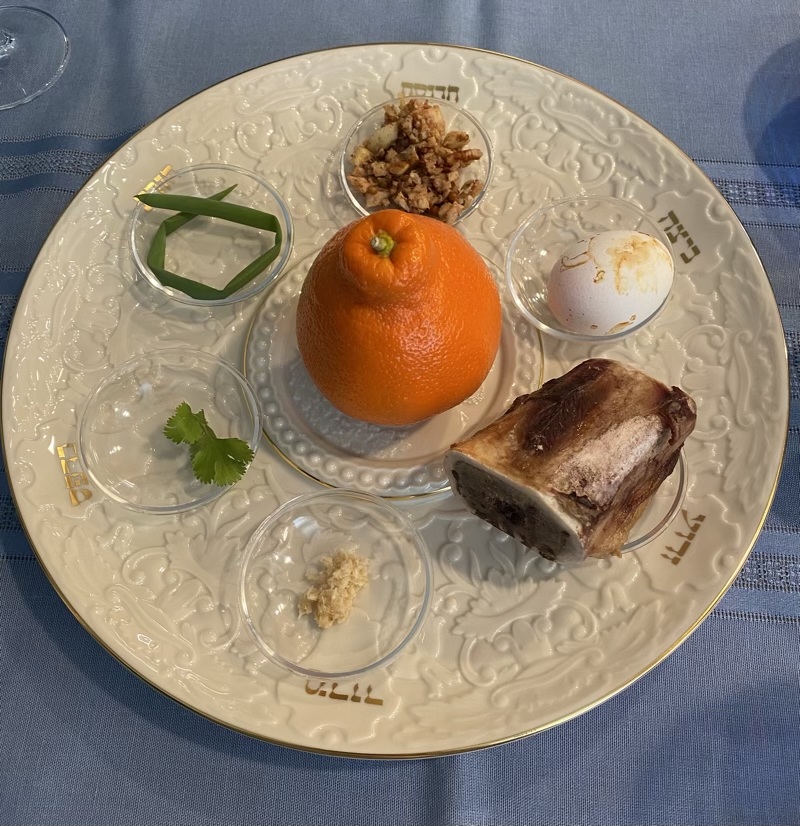 Tonight was the first night of Passover; naturally, we attended a Seder with our friends. It was slightly too soon to be able to get together safely, even though many of us had been vaccinated, so we did it on Zoom.
! בשנה הבאה באופן אישי
Next year in person!