Our cars haven't been moving very much for the last 392 days – my Subaru has only traveled about 2500 miles since I last had it serviced in November, 2019.
I had planned to take it to the Subaru dealer for its last pre-paid service appointment in March, 2020, but that didn't happen. And the plan expired soon afterwards, which freed me to take it to my favorite mechanic, Auto-Tec, instead of going to the dealer.
I finally did it today. I knew it would take an hour or so, and since it was a beautiful day, I planned to walk around their neighborhood while I waited. It's not the most exciting area to walk in, but I did find one very colorful house on my way.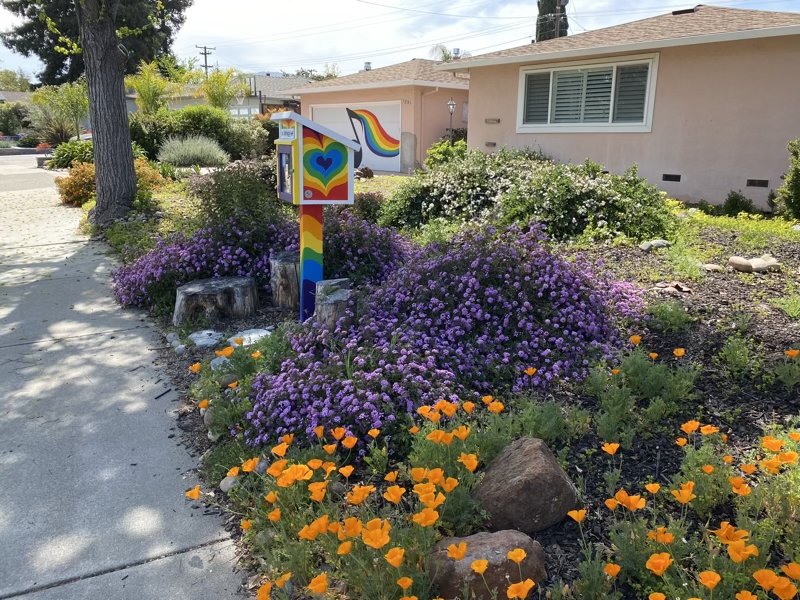 I was Tale Topics Master at the Silicon Valley Storytellers meeting this evening. The theme of the meeting was "Metamorphosis", so I used the opening of Kafka's Metamorphosis to create my first two prompts: "tell us a story about a dream" and "tell us a story about a bug". After that, I went further afield, probably to the relief of those I called on!