We left Palm Desert at 10:30am; we weren't in a rush because we only planned to go halfway home tonight, staying overnight at the Residence Inn Goleta.
We almost stopped for date shakes one last time at Hadley Fruit Orchards but there was major construction on I-10 at the Morongo Trail exit and I couldn't get into the right lane quickly enough to get off the highway!
Lunch was at Zait Bistro in Fontana, chosen by looking at Yelp after we'd gotten off the highway to stretch our legs. Diane had Chicken Kebab and I had Chicken Shawarma – we ordered the small plates and had plenty of food. It was good, not great, but I'd go back if I were in the area.
Our next stop was a quick stop at Griffith Park in LA, which was supposed to be just long enough for Diane to meet her Fitbit's demand for 250 steps per hour from 8am-5pm. Of course, I also checked my email as long as I was stopped – and there was an email from the travel agent handling our Iceland trip asking for us to fill out one more form – so I downloaded it, marked it up, and emailed it back to them. That took long enough for the next hour to start, so Diane got those steps in, too.
We stopped again to look at the beach near Ventura (and so Diane could get her 3pm steps). It was brisk, but very pretty.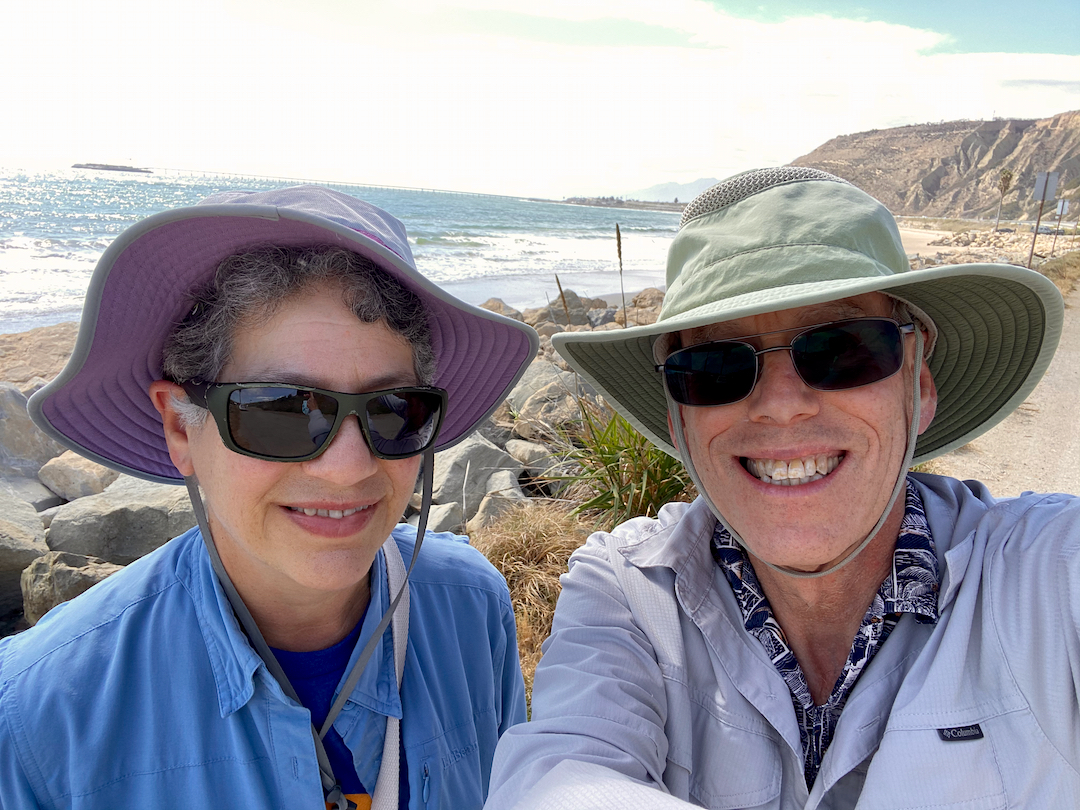 After checking into the hotel, we drove to Goleta Beach – it was very brisk (we had to hold onto our hats), but that didn't stop people from enjoying themselves, like these two: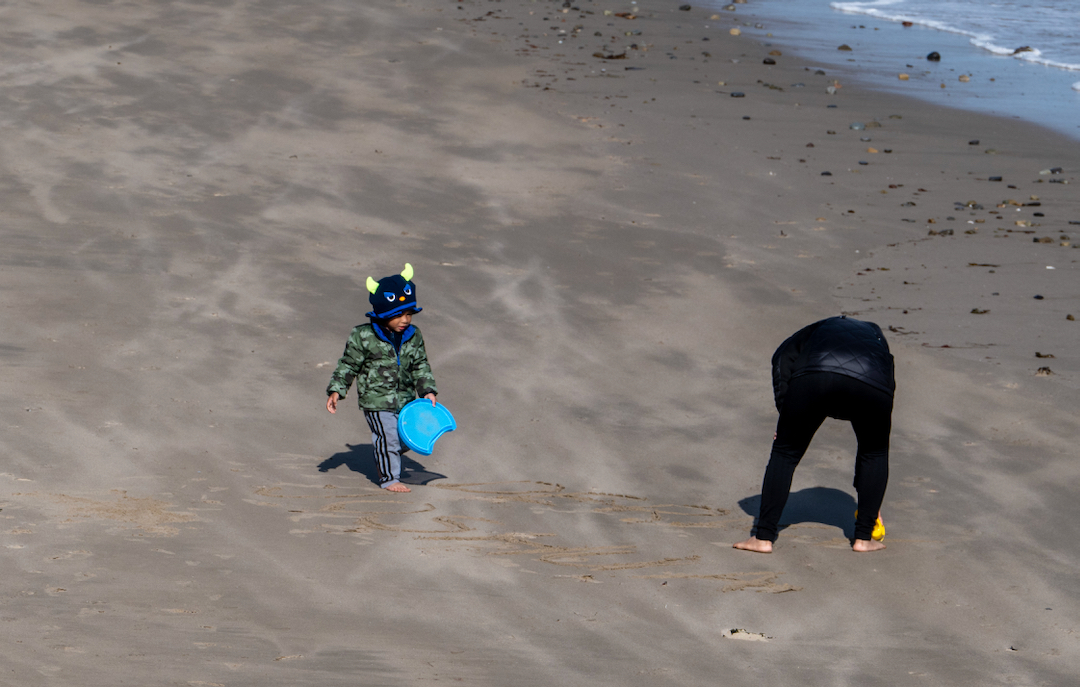 There were flowers and birds, too, of course.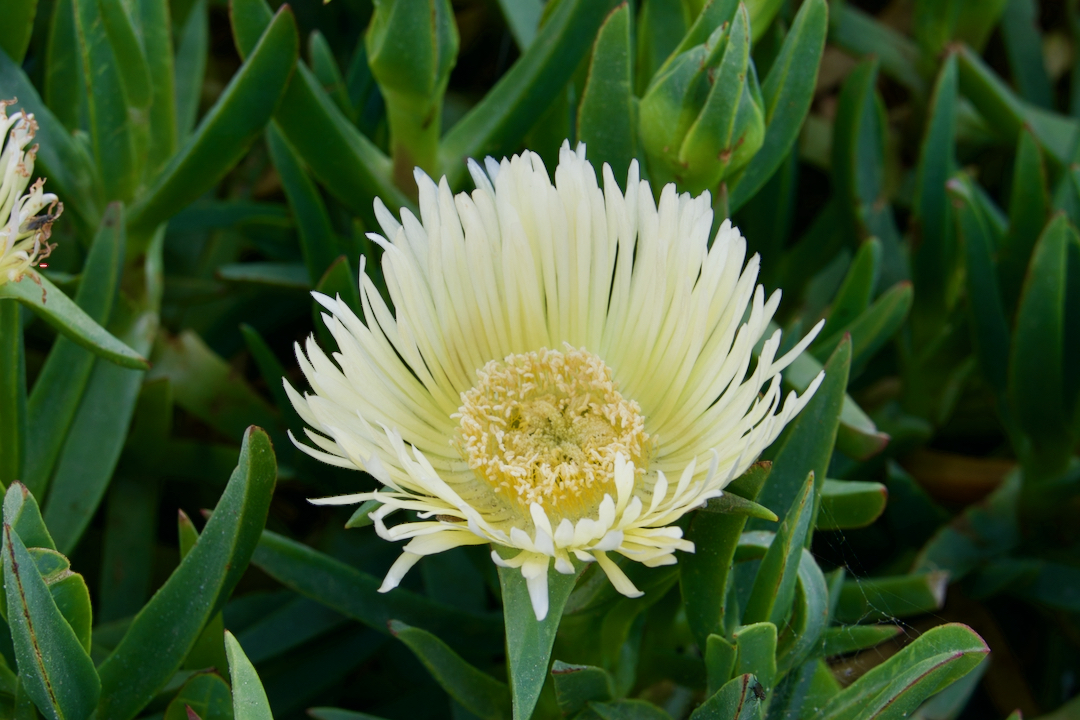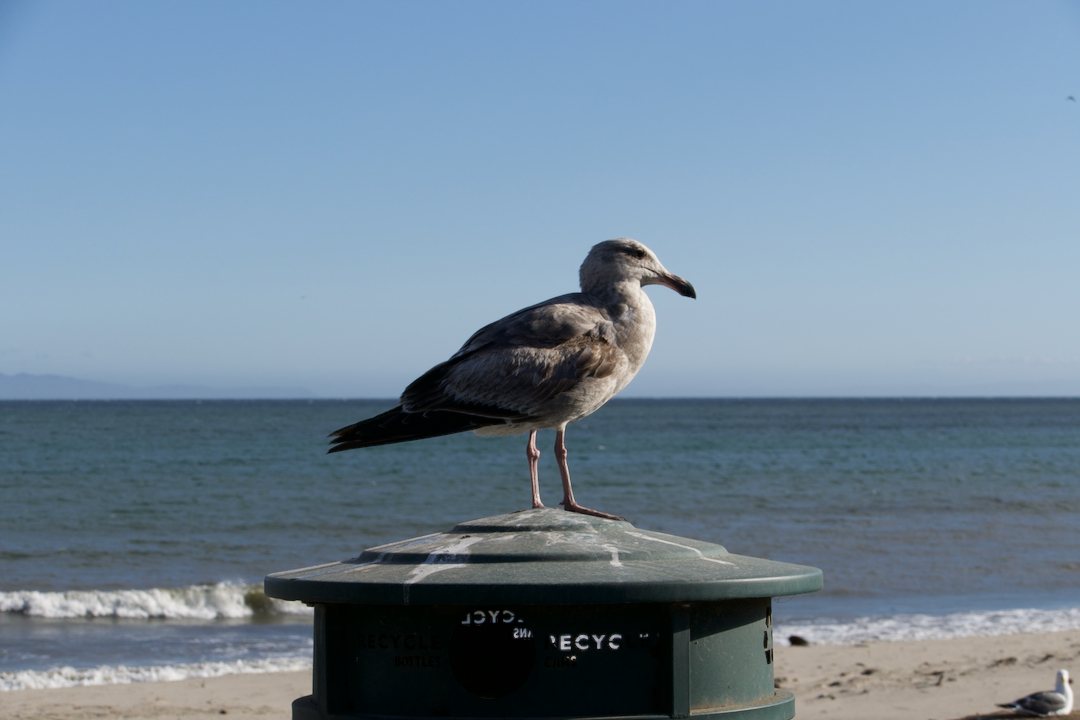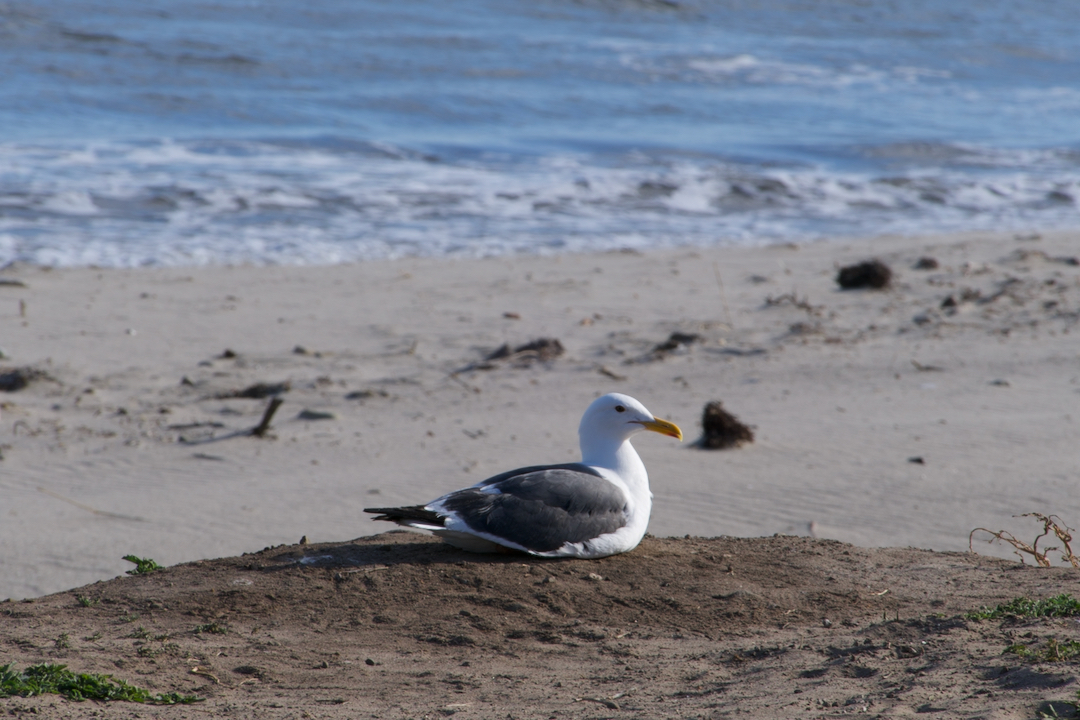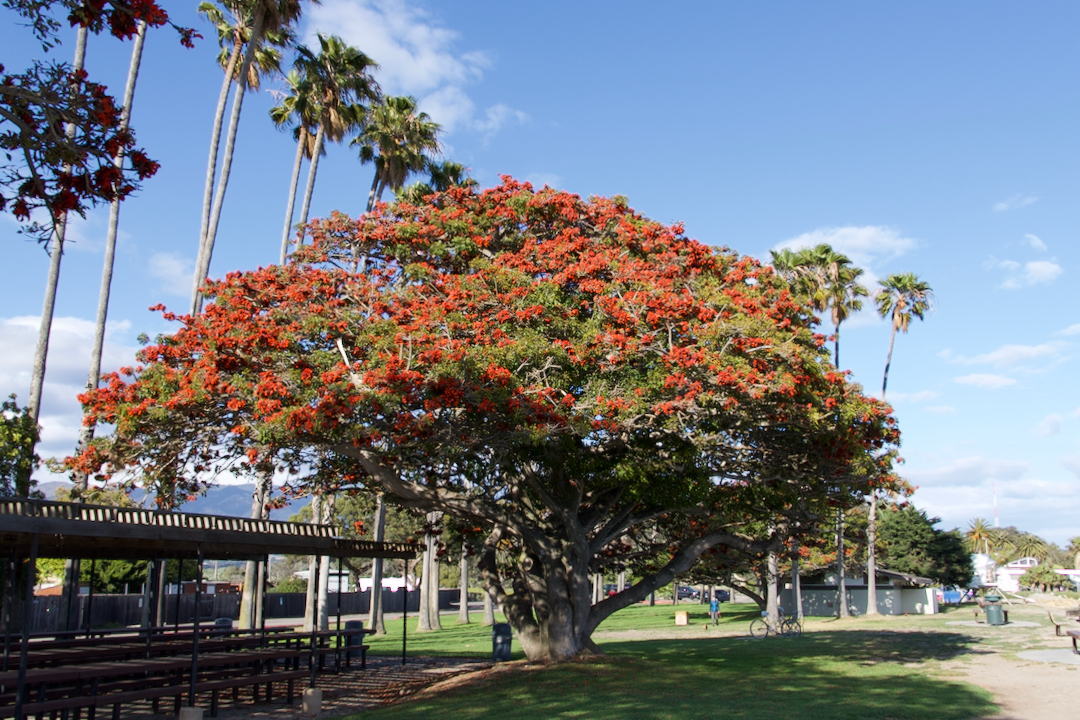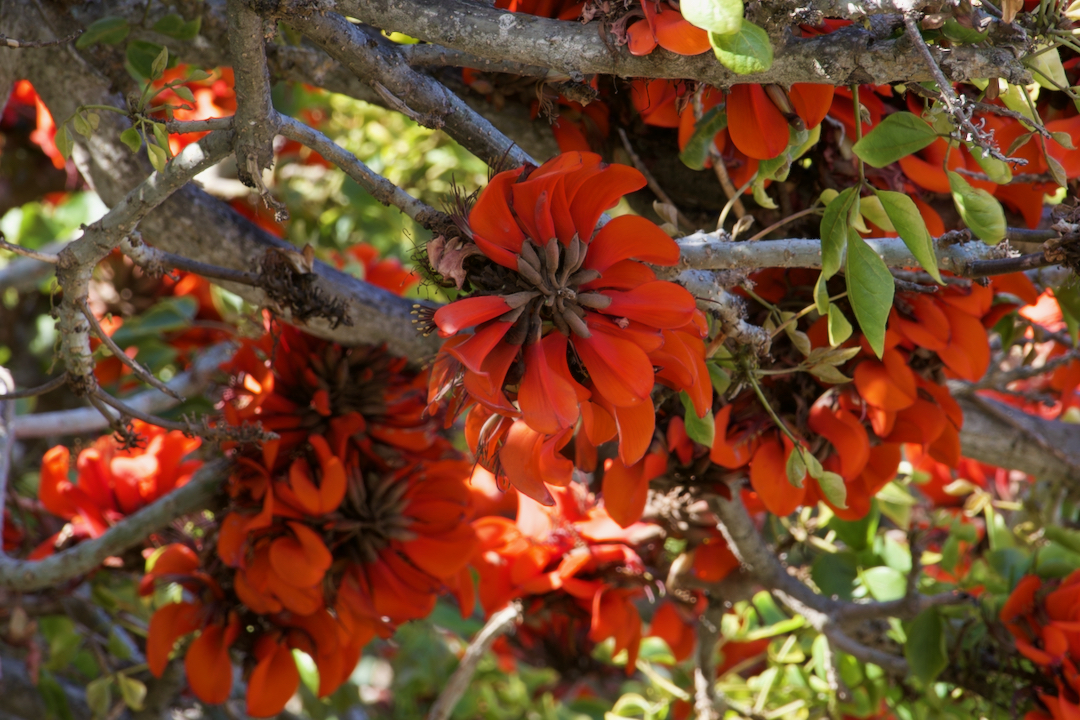 We got takeout from Kyle's Kitchen – Diane had a very nice Ahi salad, while I went for a burger, fries, and a side Kale and Cranberry salad to be slightly healthful. The burger and fries were OK; the salad was very good.
Tomorrow, we go home!