We wanted to explore Palm Desert today, and thought that taking a walk in a park would be a good way to do it. Civic Center Park looked plausible, with paved walking paths. But when I got in the car and searched for "Palm Desert Hikes", I didn't see it – so we looked at the hikes that were nearby. The Cross Trail looked promising – the first comment on AllTrails called it a "very short easy trail".
I should have looked at the description on AllTrails instead of the comments. The description calls it "moderate", notes the length as 2.3 miles out and back, with 613 feet of elevation gain. We were wearing sneakers – our hiking boots would have been more appropriate. And I parked where I saw a bunch of cars soon after I turned off the highway, about half-a-mile from the trailhead – those cars belonged to houses in the neighborhood near the trail; there was plenty of parking at the trailhead.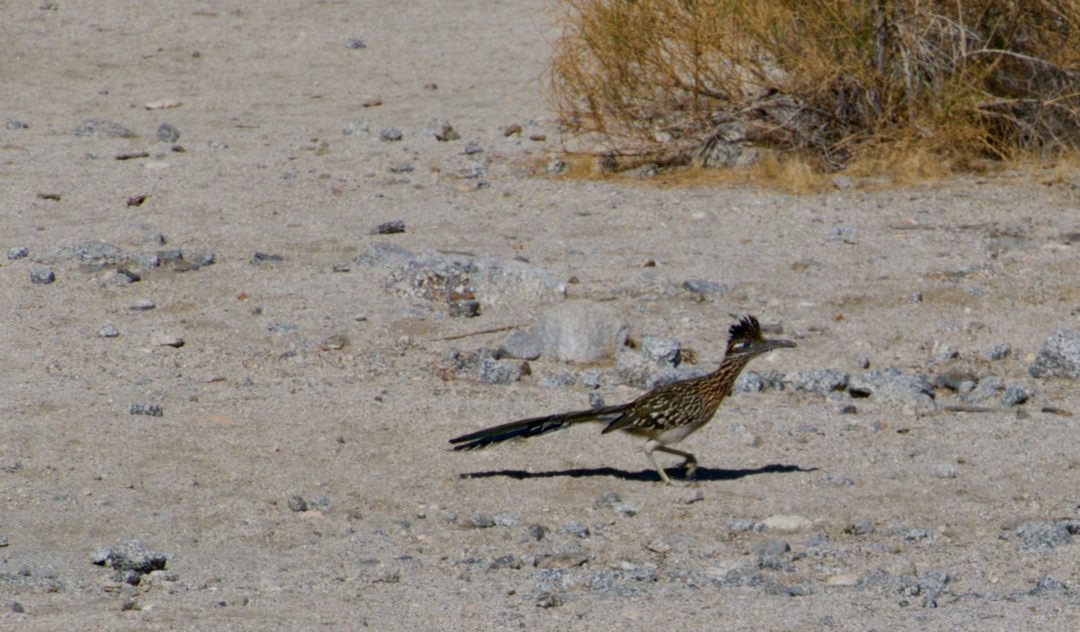 The trailhead gave us a clue about what to expect – it was dry and rocky. After about 25 minutes, we turned around and returned to our car; then we drove down to Civic Center Park which was, as advertised, green and loaded with walking paths. And flowers. And waterfowl.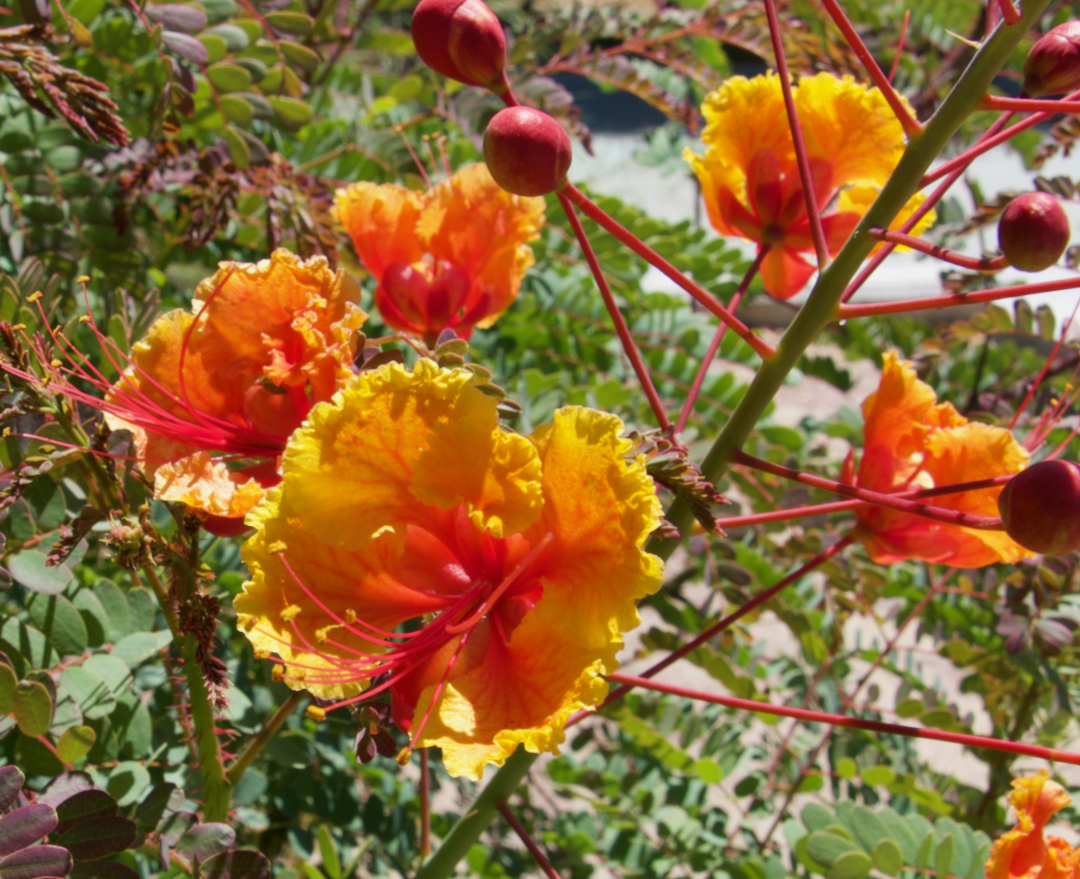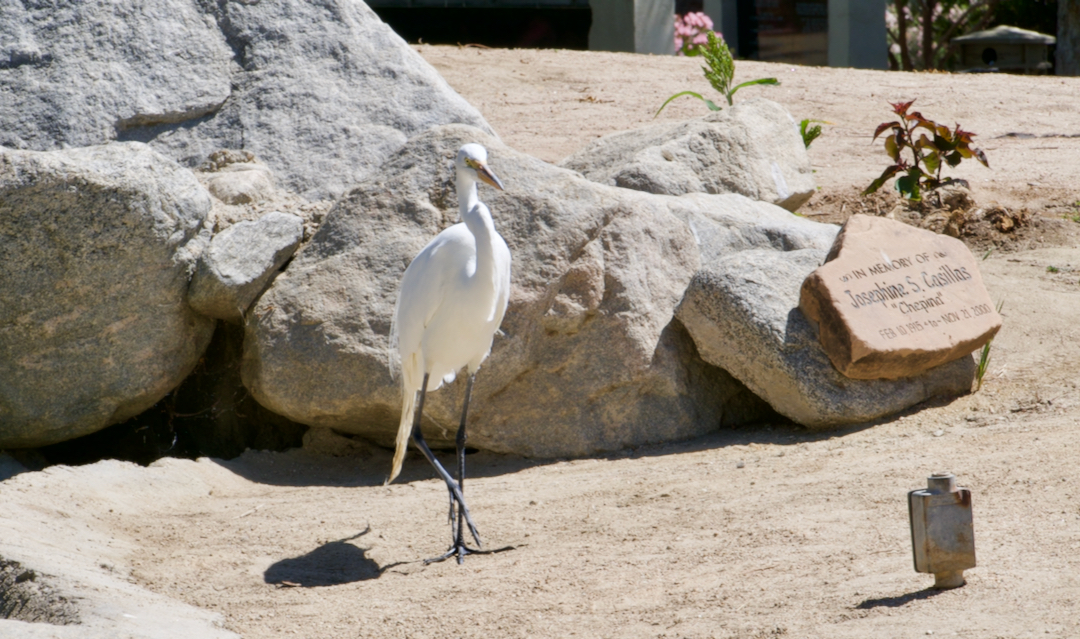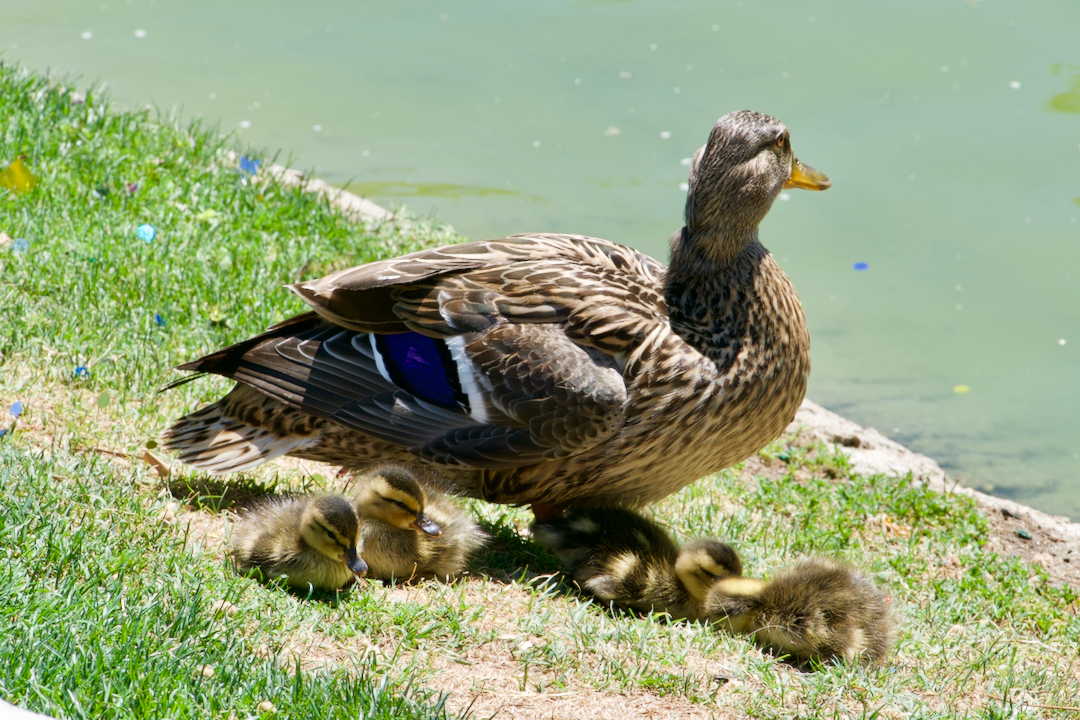 We wanted date shakes with lunch, so we drove to Shields Date Farm, only to find a one-hour wait for a table. We didn't want to wait that long; a Yelp search showed the Big Rock Pub a few minutes away and it was a good choice, even though we were limited to their Sunday brunch menu. I had chicken and waffles and Diane had a Farmer's Omelet, both tasty. Adult beverages were also consumed.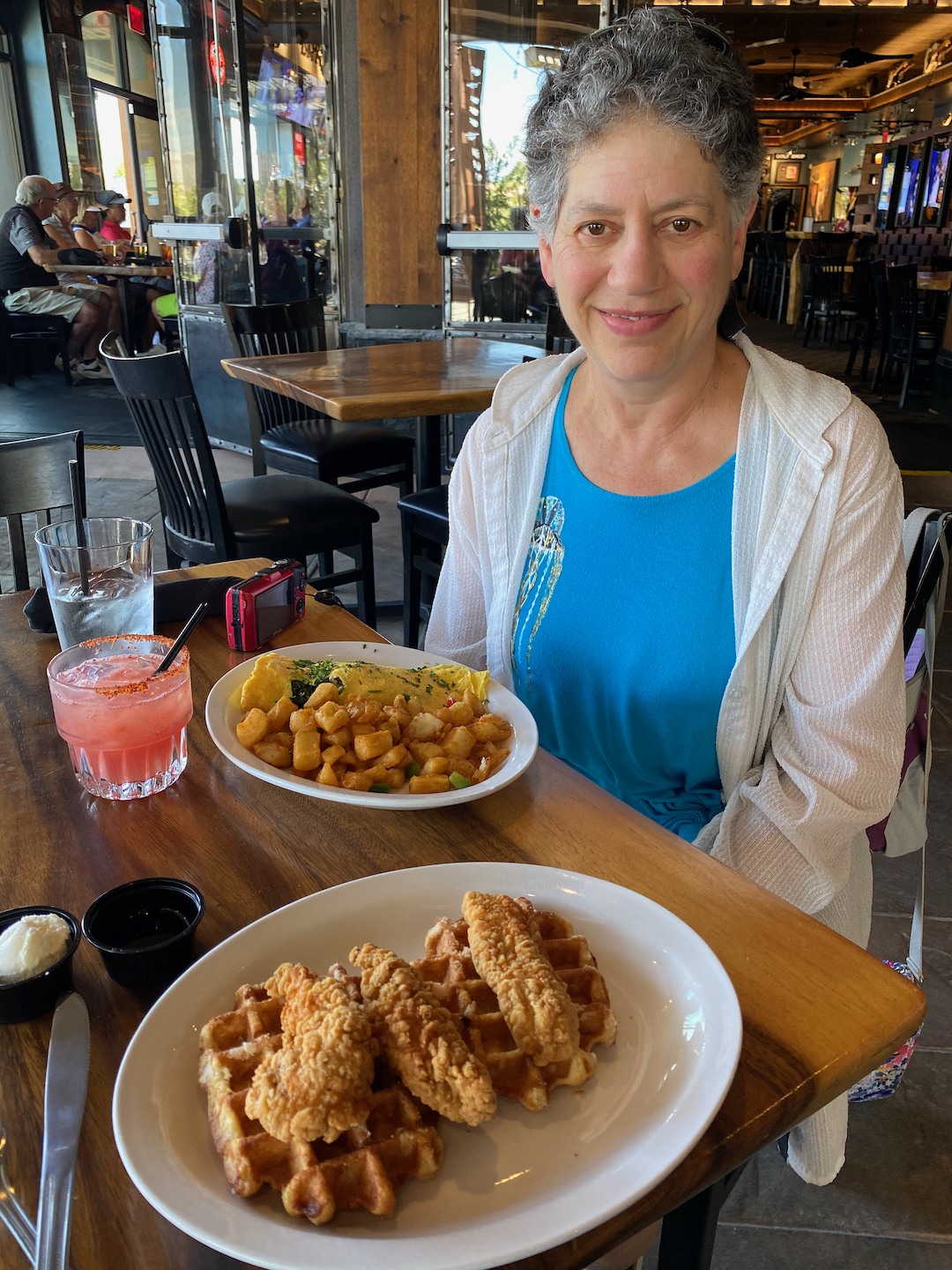 And then we went back to Shields for the date shakes!