This morning, we attended Torah Study and services at Shir Hadash, almost as easily as if we'd been at home.
After services, it seemed like the most appropriate place to eat would be a Jewish deli – all of the friends we'd visited on the trip had praised Sherman's Deli in Palm Springs, so we drove there and had a nice meal. We arrived at the tail end of the lunch rush; they offered immediate seating inside or "soon" outside, and we went for the inside seating. It was a lot more crowded than the place we ate yesterday! The food was better, too – Diane and I split a Reuben and a piece of cheesecake.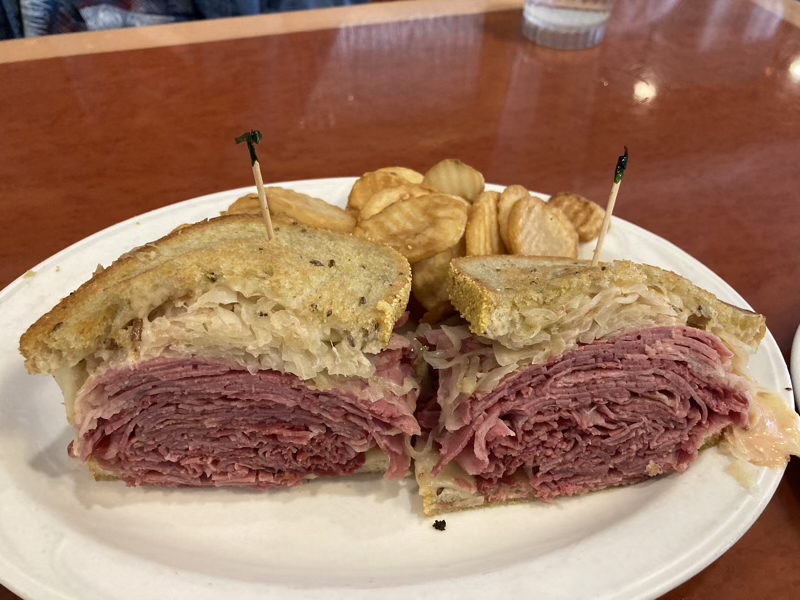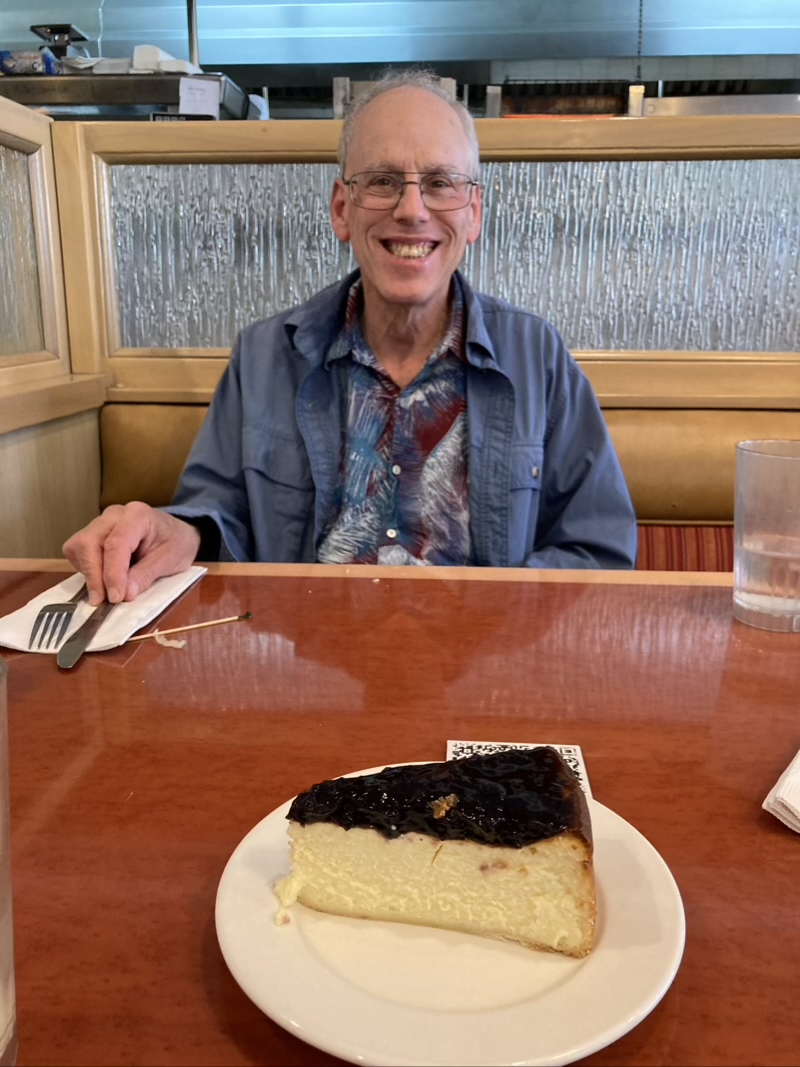 We'd made reservations at the Palm Springs Art Museum and arrived five minutes before our time slot. They took our temperature and scanned our tickets, but I don't think they looked at the time. We'd been at the museum on our previous visit, so we concentrated on the temporary exhibits. There were two with Agnes Pelton paintings (one of her landscapes and one of her Transcendentalist paintings) and one called "Gerald Clarke: Falling Rocks". Clarke is an Native American artist whose works use "humor and wit to expose historical and present-day injustice" – I really liked the exhibit.
Downtown Palm Springs was hopping – except for masks, you really wouldn't have thought anything unusual was happening. Restaurants were busy, people were talking and walking, and it was a lively scene indeed. It was hot and we were thirsty, so we stopped at the first place we saw that said they sold water – it was a head shop, Can Be Done Well! They had a cooler full of unenhanced beverages, and the person behind the counter was friendly – what's not to like?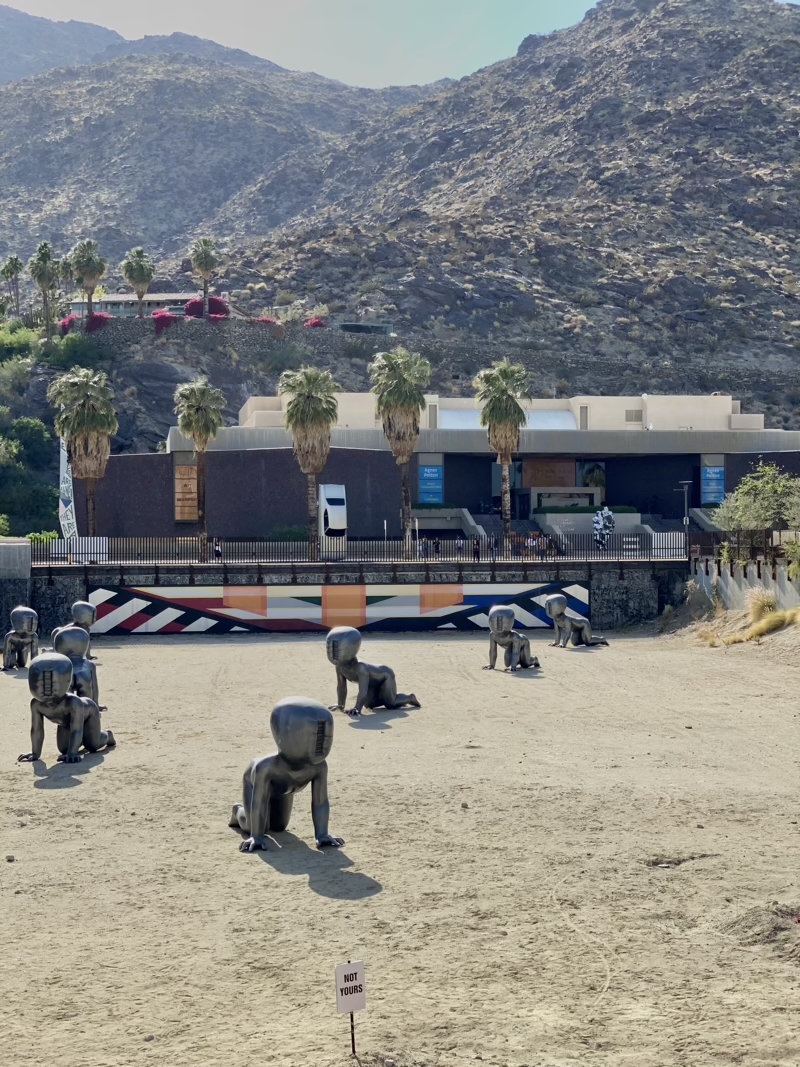 There's construction going on in front of the Palm Springs Art Museum. Actually, it's NOT going on – the area was excavated a while ago and is being used for art installations until the construction proceeds further. The biggest installation is David ÄŒerný's "Crawling Babies" – it is certainly an eye-catcher!