A few years ago, I adopted a rose at the San Jose Heritage Rose Garden as a Valentine's Day present for Diane, and I've renewed the adoption ever since. Valentine's Day is not the best time to go visit the roses, but the weather today was much more promising – sunny and in the 70s – so we paid a visit.
It had been a while since we'd been to the garden – it, unfortunately, suffered during the lockdown because it lost a lot of volunteers. There are also many people living in the park – we passed three tents on the short walk from the main parking lot to the garden. But the roses themselves were wonderful.
"Our" rose is a Pioneer, in spot M-18-23. It's doing well.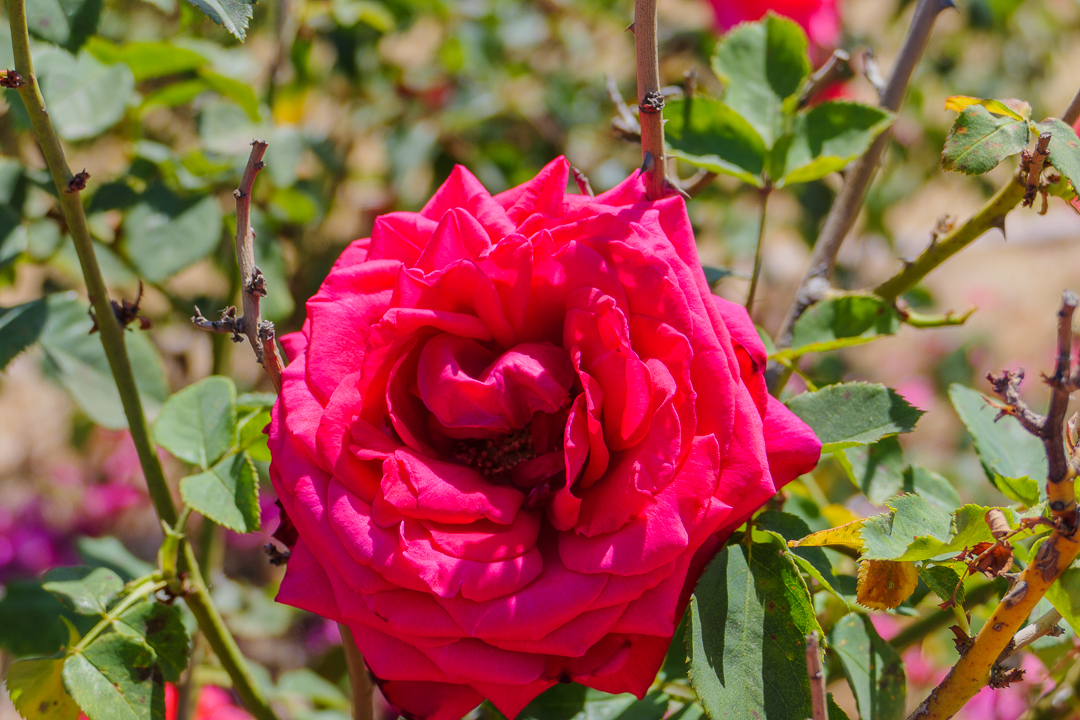 I didn't get the name of this rose, but I really liked it.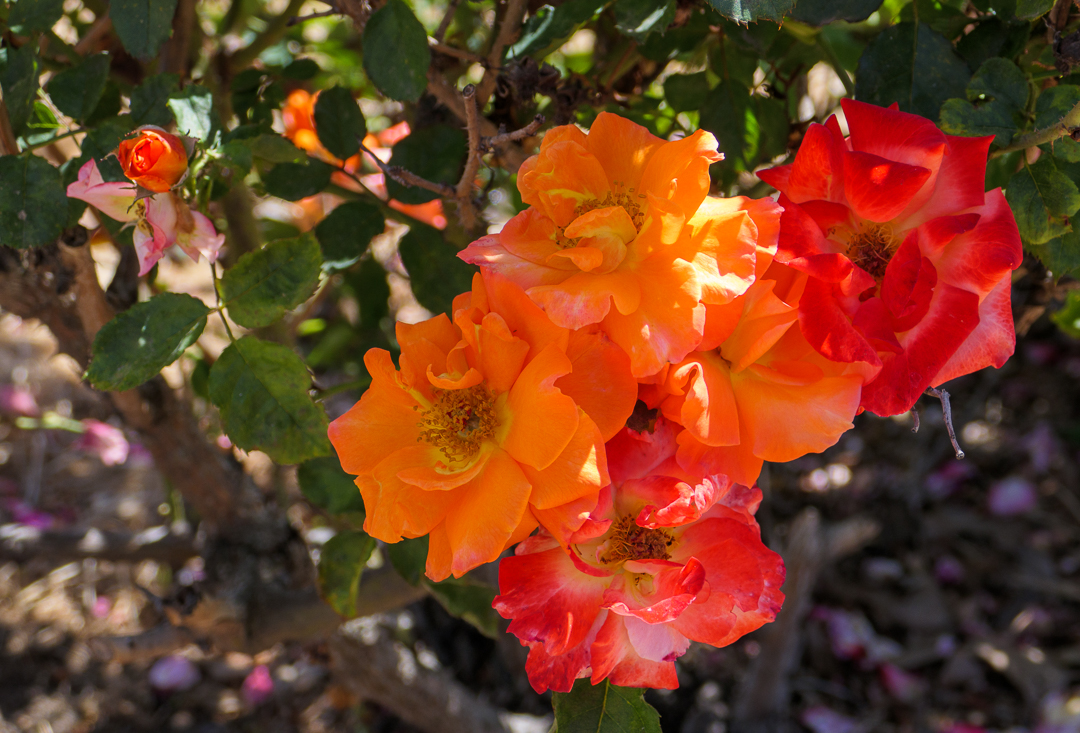 The Heritage Rose Garden has lots of individually-planted roses of different types near each other; in contrast, the San Jose Municipal Rose Garden is filled with beds which have many plants of the same variety – the effect is powerful.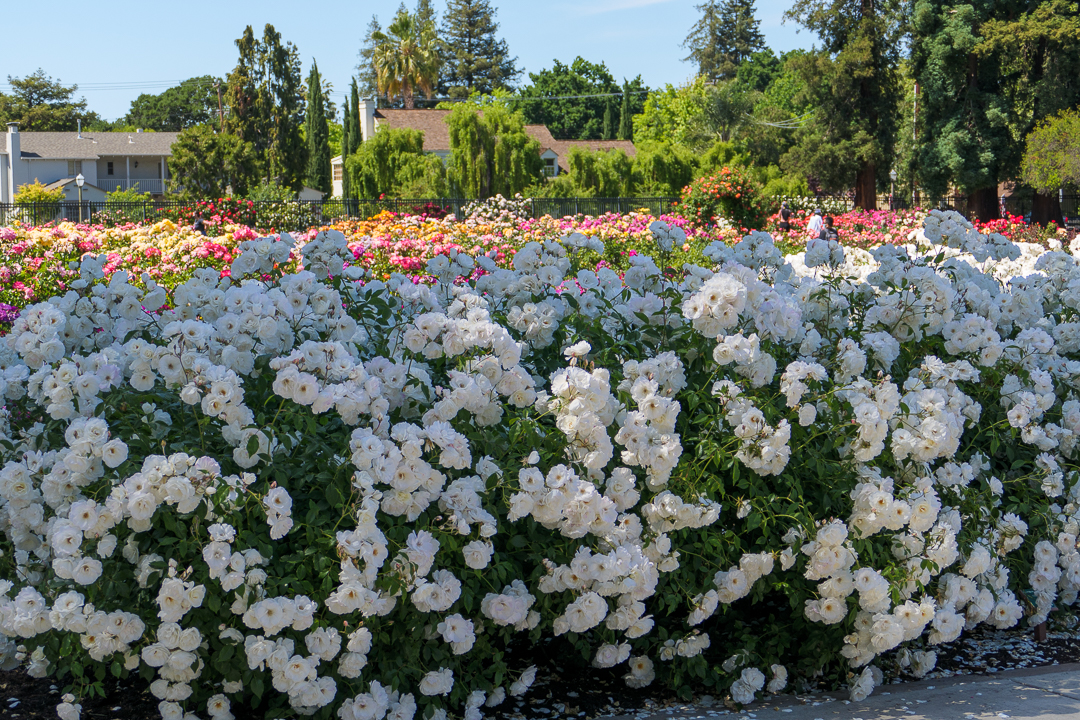 I'm a sucker for multi-colored roses, especially yellows and oranges. Here's a Chihuly.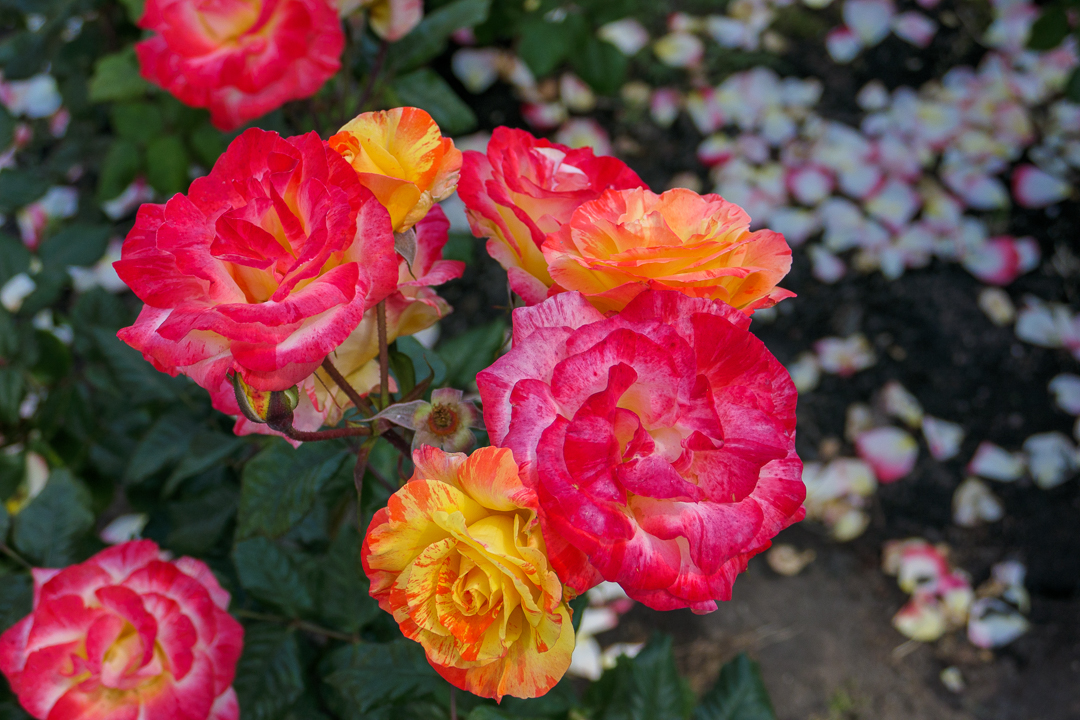 But my favorite was "Good as Gold".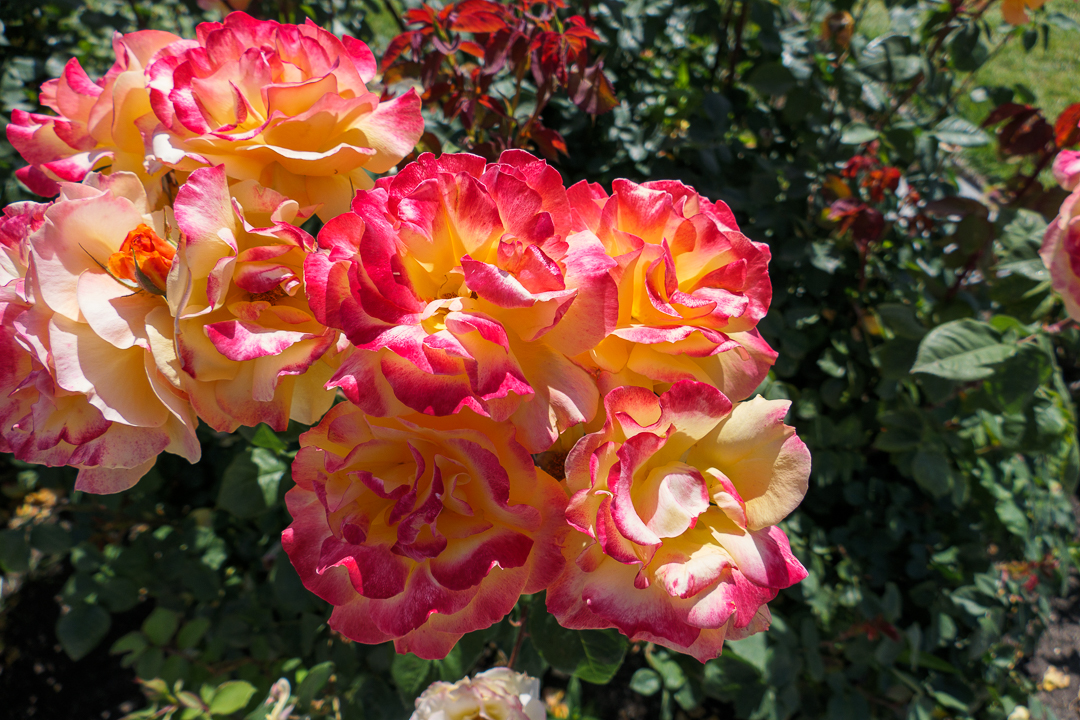 I was happy to see pollinators at work, too.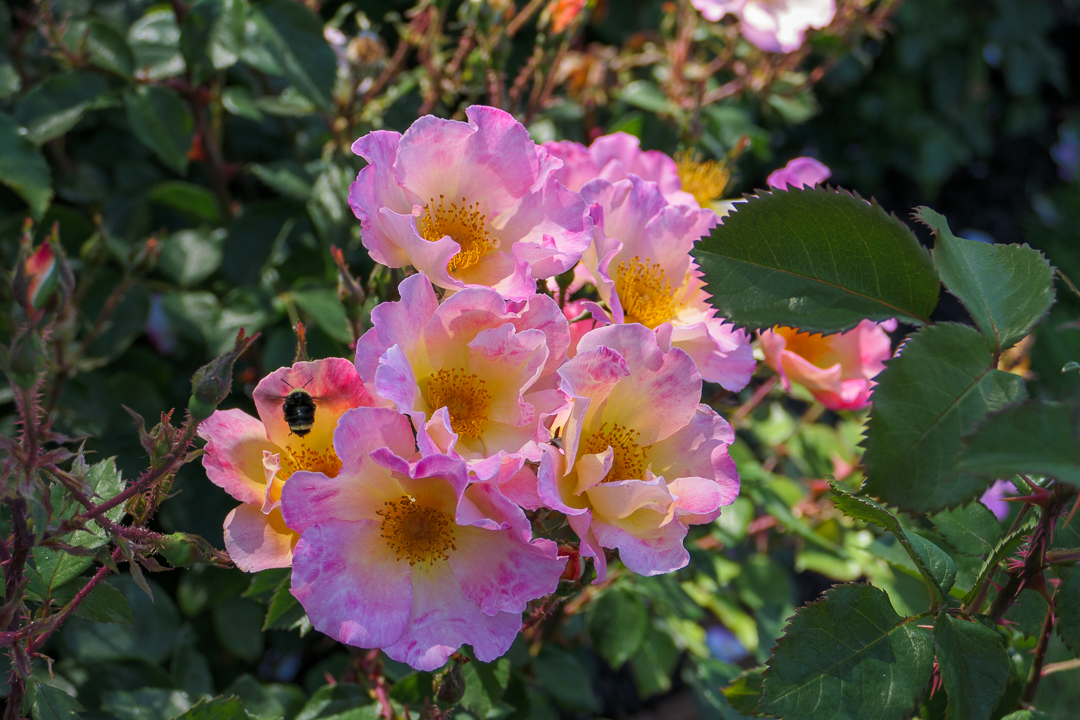 Visiting the two gardens was a very pleasant way to spend a late spring afternoon!