We picked up two more tomato seedlings at the Farmers' Market this morning: Early Girl Hybrid and Juliet Hybrid; they're in the ground already. It looks like the Sweet 100 we planted last week may have attracted the attention of critters, but it's not completely dead yet.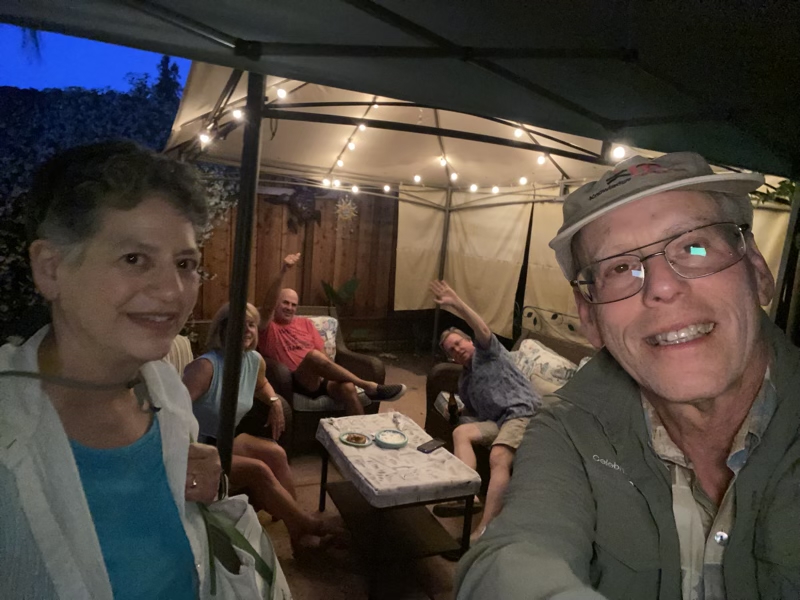 Most of our trivia team got together for a Memorial Day gathering – in person, not on Zoom! There was food. There were beverages. There was chocolate. There was hugging!
Today was also the last edition of the New York Times's "At Home" section. It's been very helpful in suggesting recipes over the past 430-plus days, but I can't say that I'm sorry to see the end of its run. I wonder – will the Travel section return next week?