Tonight was my first Shir Hadash Board meeting – my term starts July 1, but this was the orientation for incoming members. It was also the first Board meeting to be held on-campus in 15 months – and it was inside, in the Oneg Room. There was even food!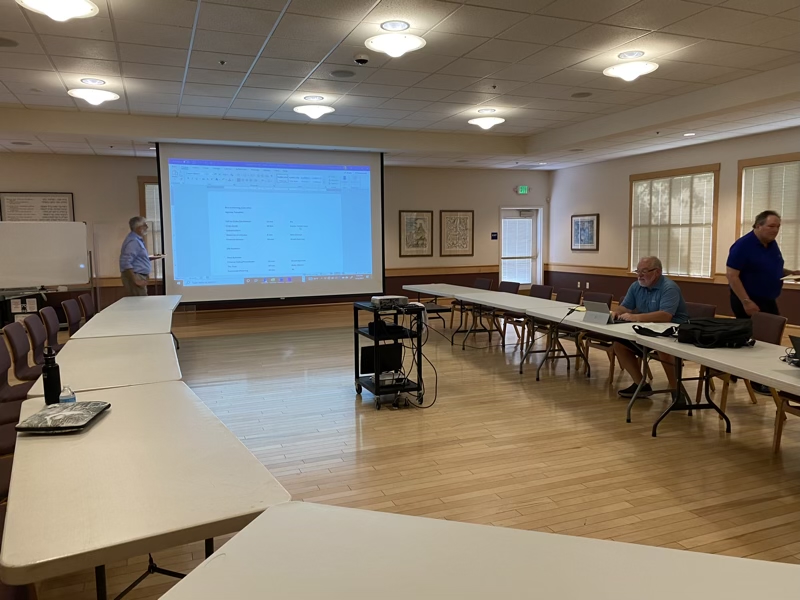 It was almost surreal to be in a room with so many other people for more than an hour. Surreal, but very pleasant.
My laptop even took its first trip anywhere tonight – when I put it in the laptop sleeve I'd bought on our Galapagos trip in 2018, I was surprised by how much room there was. Then I remembered that I'd bought the sleeve for my old 15" MacBook Pro – I replaced that computer with a 13" MacBook Air right after we started shelter-in-place last April, so of course there was plenty of room in the sleeve! There are rumors that Apple will ship a 16" laptop with Apple Silicon soon – I hope it will fit in the sleeve, too.