We made our first visit to Costco in a very long time this morning so that Diane could get her Hepatitis A vaccination (I decided to wait until after I've finished with at least the first round of my new medications – and maybe I'll find the missing vaccination card and not have to do it at all!).
While she was waiting at the pharmacy, I wandered through the warehouse picking up the other items we needed. It seemed strange to find that they had ample supplies of toilet paper, facial tissue, and paper towels – and there were even a few food samples on offer (in wrapped paper bags, not open on a tray). The selection of SD cards was more limited than before the pandemic, which was disappointing (I didn't want to buy 256GB cards with Nintendo characters on them). And we wound up not visiting the wine isle after all; by the time Diane had gotten her shot (every step of the process seemed to need a long wait), we were ready to go home.
Last night, when I saw the Strawberry Supermoon, I knew I had to take a photo of it. I don't have a tripod, so I had to do a hand-held exposure. At first, I left the camera on automatic, and it decided to take a 1.3-second shot – the Moon got completely burnt out, but you can see the power lines in the photo! (All photos in this post have been cropped, of course.)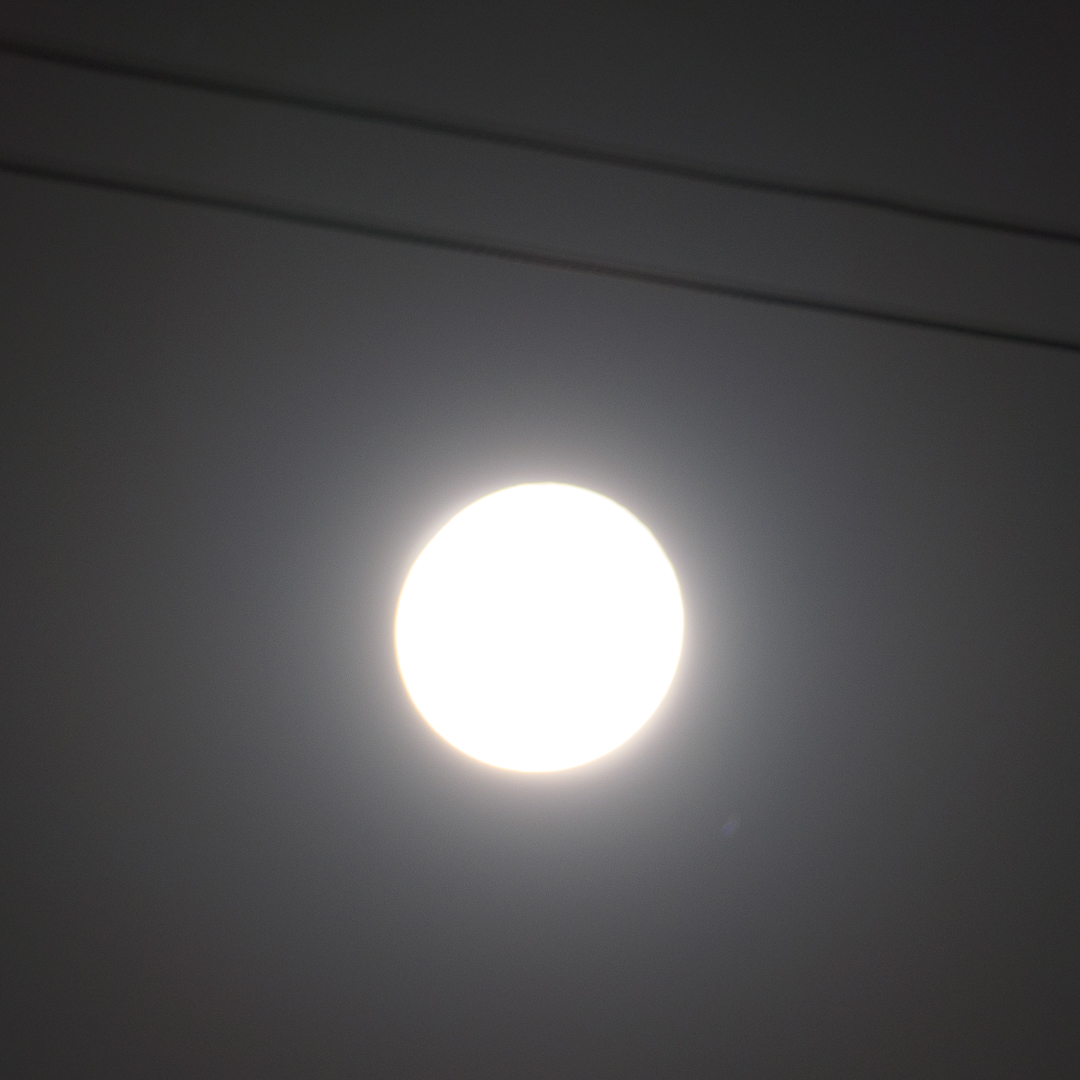 I put the camera in manual mode and set it for 1/2500 and got this photo – not bad, but much dimmer than the real thing (I tried slightly faster shutter speeds and got significantly blurrier images).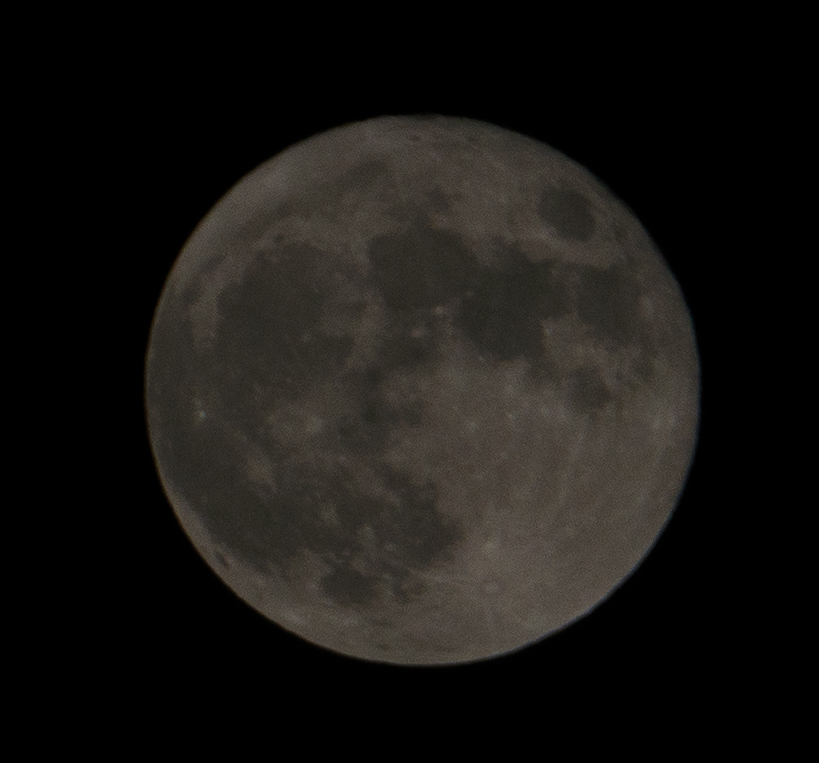 I brought it into Lightroom and bumped the exposure by 4.1 f-stops, put the contrast all the way up, reduced the highlights, boosted the shadows, reduced the whites and the blacks, and used the dehaze filter at full power to get this photo, which I put on Facebook last night: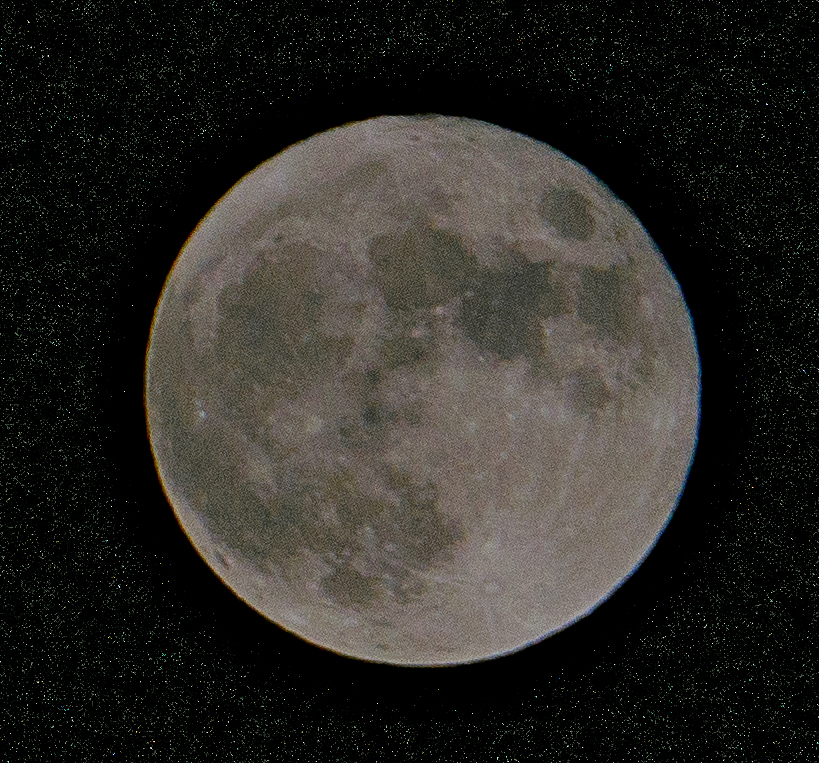 But bumping the exposure and especially the shadows had brought out all sorts of random photons that the camera had seen in the black part of the sky; the speckled effect was interesting, but not quite what I wanted. So this evening, I went into Photoshop and got rid of everything but the Moon itself – and that's the photo at the top of this post.
My cousin raised an interesting question of Facebook after I posted the photo with the speckles – was it still a photo of the Moon after I did the manipulation, or was it "my personal computer art work"? I think it's a photo – but I did definitely have to give the camera some help!
Shabbat Shalom!