This afternoon, we went to Shir Hadash's first in-person masks-optional no-reservations-required-if-you're-vaccinated social event since last March – an outdoor Klezmer concert by Jeannette Lewicki, Sheldon Brown, and Richard Saunders (from the San Francisco Klezmer Experience).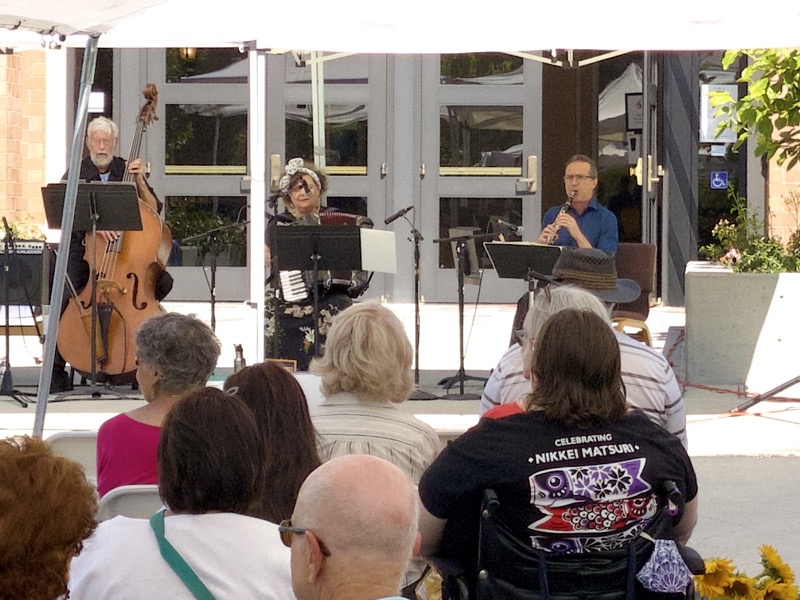 About 100 people were there enjoying the music – some (not us) even danced to tunes like "Zemer Atik".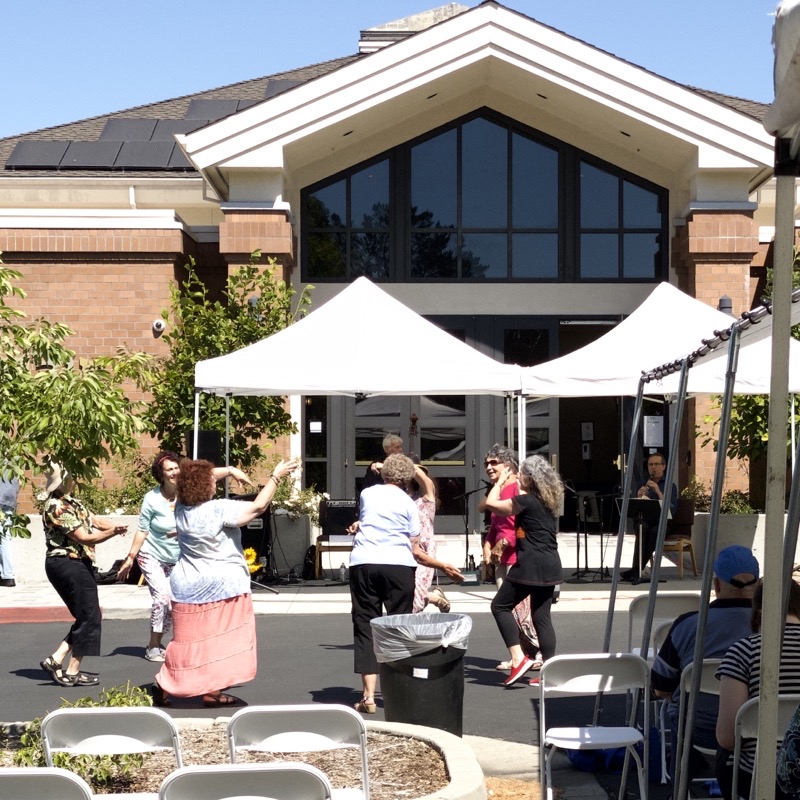 The "stage" was the patio in front of the Sanctuary and the audience sat in the parking lot.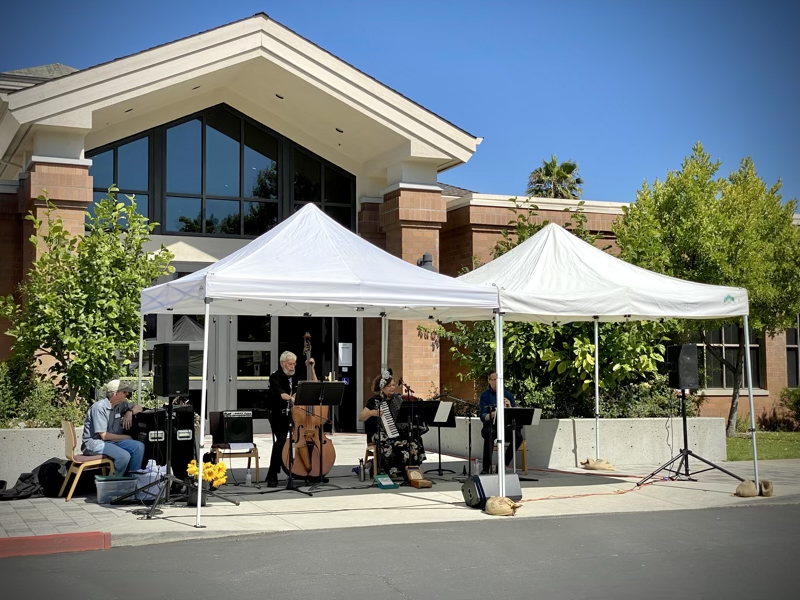 It was a great way to spend Sunday afternoon.