When I awoke this morning, I found an email from British Airways telling me that our flight from London to Cape Town on September 12th had been cancelled. They didn't offer any alternative flights, either.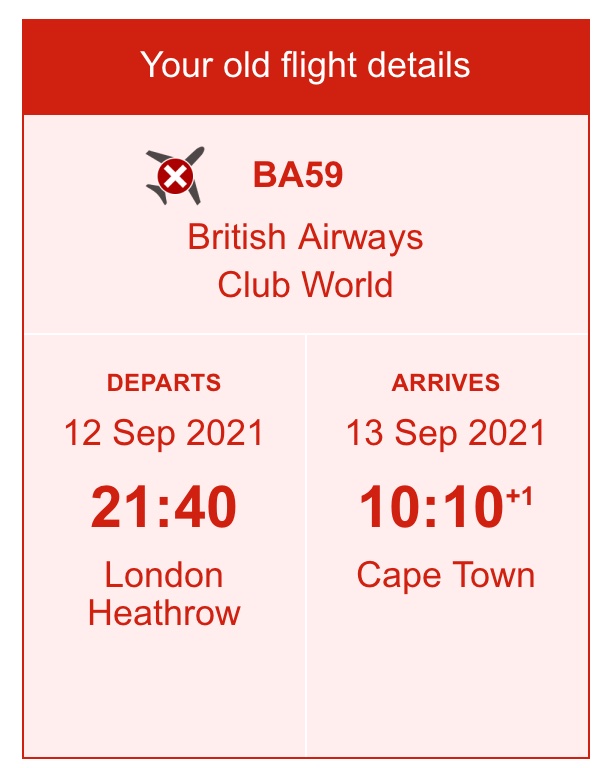 I checked with other people on our tour, and everyone who was flying BA got the same message, even if they were flying on a different day.
So I reached out to our travel agent to see what was up – he said he was checking with Ama and the other suppliers, but that the trip was still officially on.
A few hours later, we got a note from him saying that Ama was still planning to operate their normal cruises in September, but that they were willing to move our charter to 2022 and what did we think of that? Our answer was "hell, yes, move it!"
And soon thereafter, we got the official notice that the charter will move to August, 2022 – we hope that Covid will be under control there and that the riots in Johannesburg will have ended, too!
I am relieved. I still have to cancel the BA itinerary and get a refund, but that should be straightforward.
We also found out that Iceland is putting their requirement for pre-travel Covid testing, even for vaccinated travelers, back into effect on July 27; our flight arrives in Reykjavik on the 26th, so we shouldn't need to be tested – but we're going to get a test anyway to be safe. The test has to happen within 72 hours of arrival, so we can't do it before Friday; I've made an appointment for PCR tests.
And our friend Desi headed home today; her flight to Denver was delayed by 45 minutes, which was a problem, since she only had a 43 minute layover. But her flight from was also delayed, so she made her connection anyway – and so did her luggage.
Travel. It's always an adventure!