We said farewell to the Hotel Borg this morning and boarded our bus for the Golden Circle tour.
We drove past the geothermal power plant, nearly to Selfoss, through Geysir, and on to Gullfoss where we got off the bus and walked to the end of the trail over the falls. Along the way, we took photos of a big glacier and of fishermen in a river.
Back to Geysir for a walk to Strokker geyser, which erupts every few minutes. It wasn't easy to capture it, but I finally got some video.
Lunch was at Geysir Restaurant – salmon with Icelandic barley, potatoes, and a vegetable soup. Also South African wine (Cape Heights Cabernet Sauvignon), though Icelandic beer was on offer, and I had an Icelandic orange soda, Applesin.
Next stop: Þingvellir, the original seat of the Icelandic Parliament, and the place where the European and North American plates touch. I took many photos, but bandwidth restrictions prevent me from sharing them now.
Boarding the ship was complicated because of Covid; we are their first passengers since Before, and things are still a bit uneven.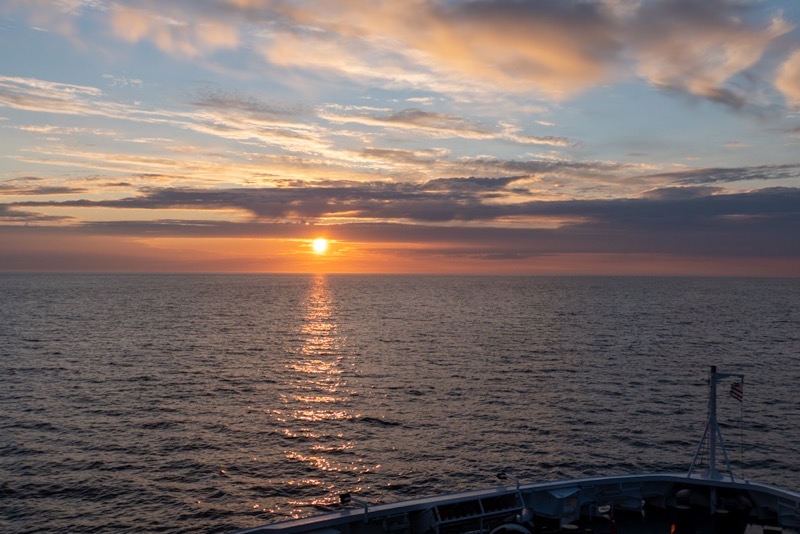 Connectivity is very slow out here, but I'll do what I can!