The day started quite early with a presentation about life on Grimsey Island – it's quite different in the summer when visitors arrive than the winter, when only the 60-odd permanent residents are there and the sun doesn't rise. Ferry Day is a big event!
We were on the first tender from the ship and took off on the path to the Arctic Circle. We passed the monument marking the former position of the Arctic Circle after only a few minutes of walking – but because of the precession of the Earth's axis, the marker for current position of the Circle was nearly two miles north!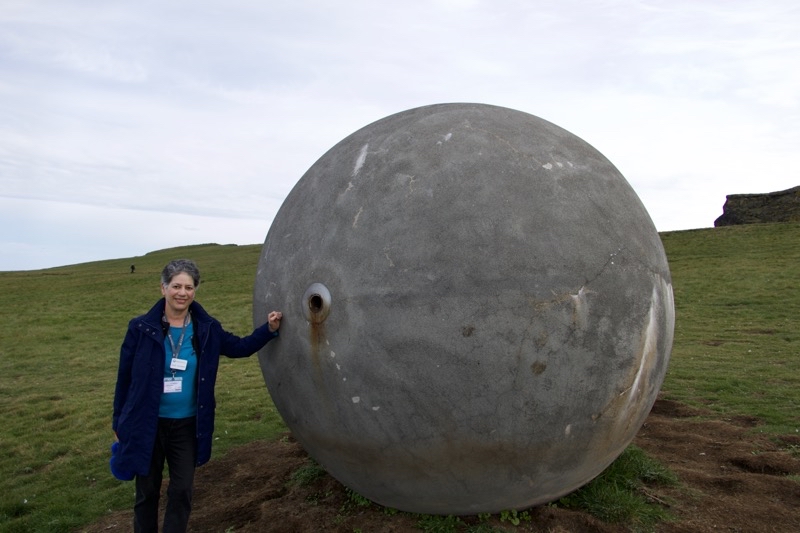 According to Wikipedia, the Arctic Circle is continuing to move north, and it's actually about 90 meters north of the monument – we walked far enough to be sure we'd crossed the current position, but there was nothing to take a photo of there!
Grimsey is also known for its puffin colonies – there were more puffins than you could shake a stick at, and they were cute beyond belief!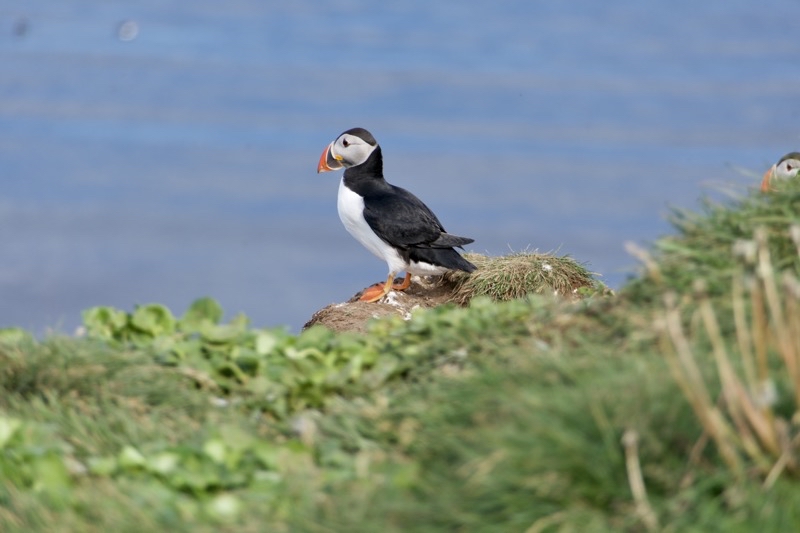 This afternoon, we visited the Herring Era Museum in Siglufjörður – we saw a demonstration of herring salting and got to taste a couple of varieties of herring (and another shot of Brennivín).