We got off to another early morning start today after a late night yesterday (there was a classical piano concert after dinner, and then we just couldn't resist staying up for sunset).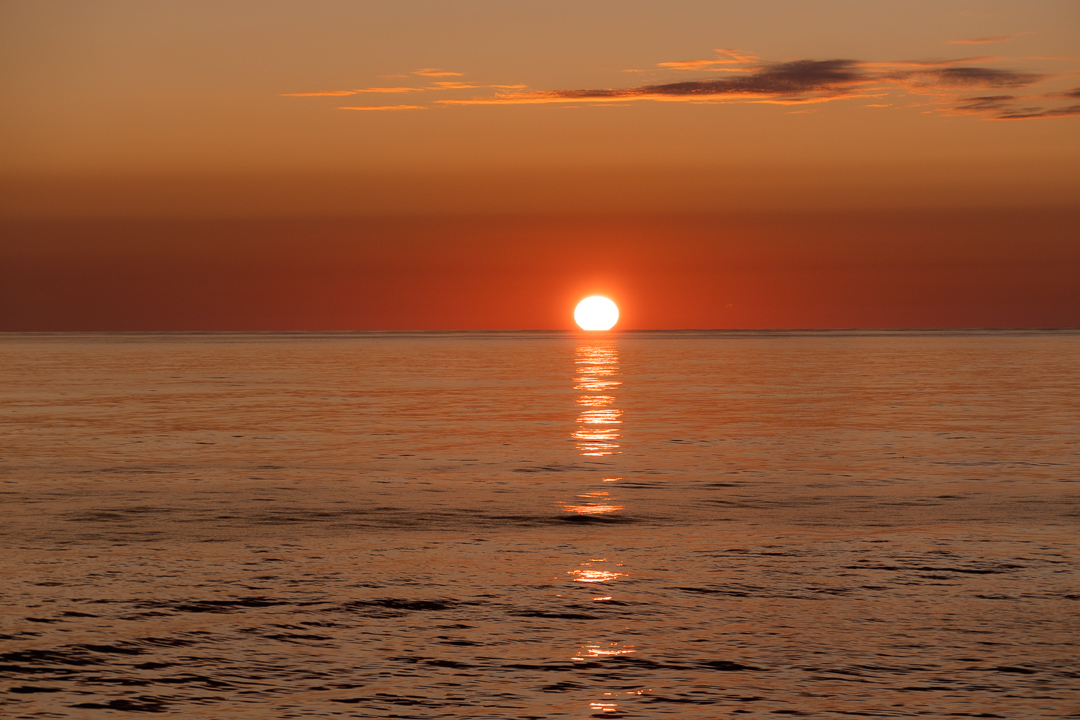 The ship docked at Húsavík just before breakfast time, and we were on the bus around 8:15 to meet our guide, Yngvar (a Norwegian who moved to Iceland with his Icelandic wife). Húsavík is an old fishing village (they have a whale museum we didn't get to see) which now has some high-tech businesses, especially solar cell production.
But we weren't there to see solar cells – we were off for a 120-mile drive through the countryside. Our first stop was the geothermal field of Námaskar∂, chock full of sulphurous mud springs (we could smell it well before we got to it). It reminded me of Lasson National Park, but with many fewer tourists and warning signs. The bus driver gave us blue booties to wear so that we wouldn't track volcanic mud into the bus!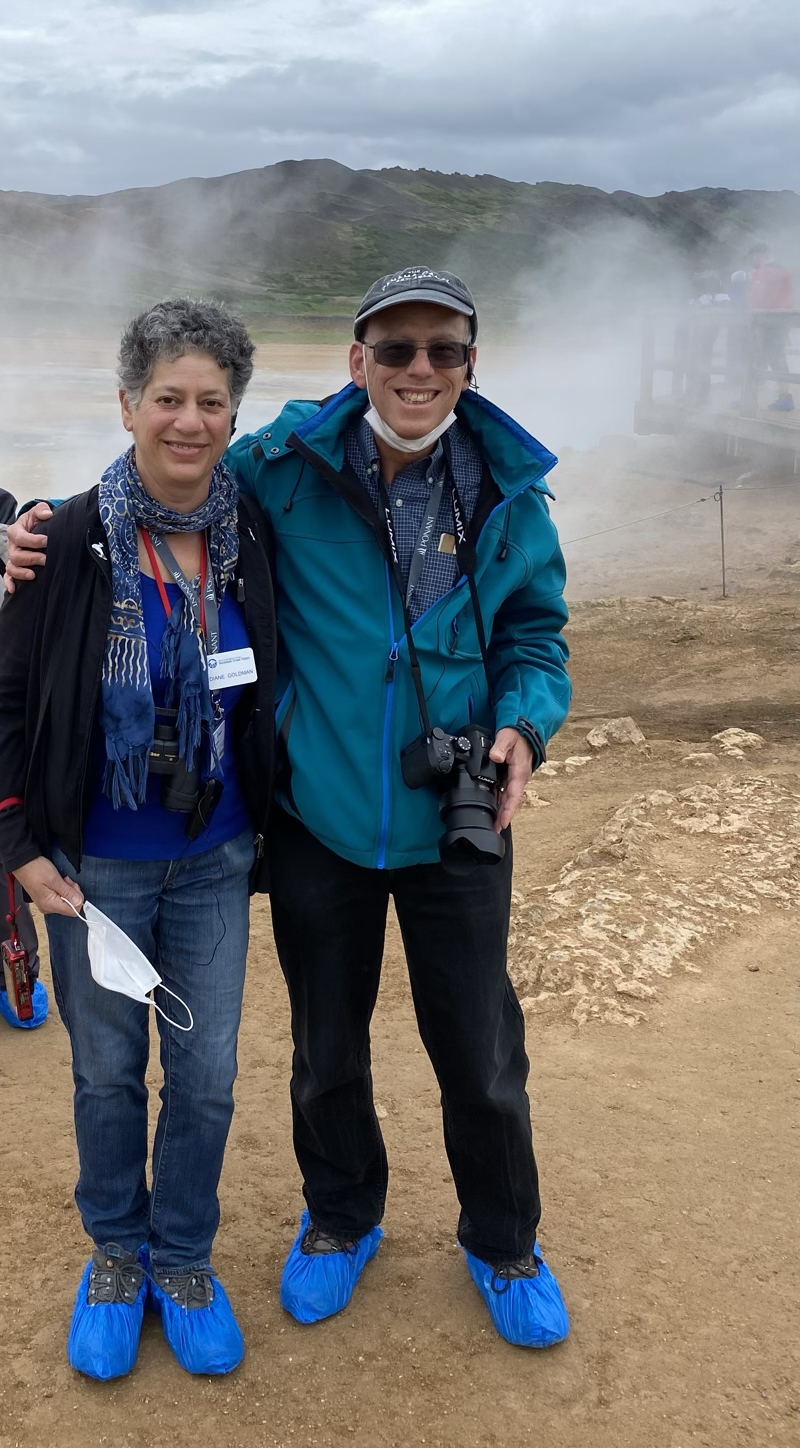 After we'd explored enough of the sulphur field, we drove a few miles (err, kilometers) to Dimmuborgir, near Lake Mývatn, to walk in an older lava field filled with giant pillars and chimneys.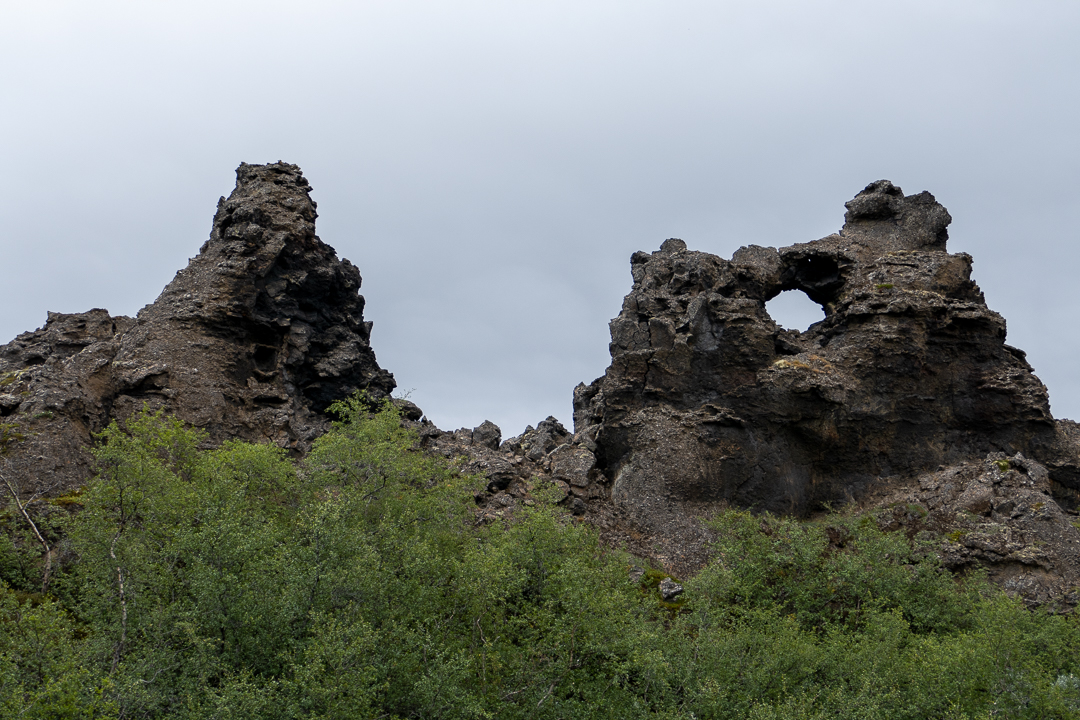 We were assaulted by thousands of teeny-tiny flies at Dimmuborgir – they didn't bite, but they certainly were annoying. We'd been warned about them by our trainer and came equipped with head nets to keep them away.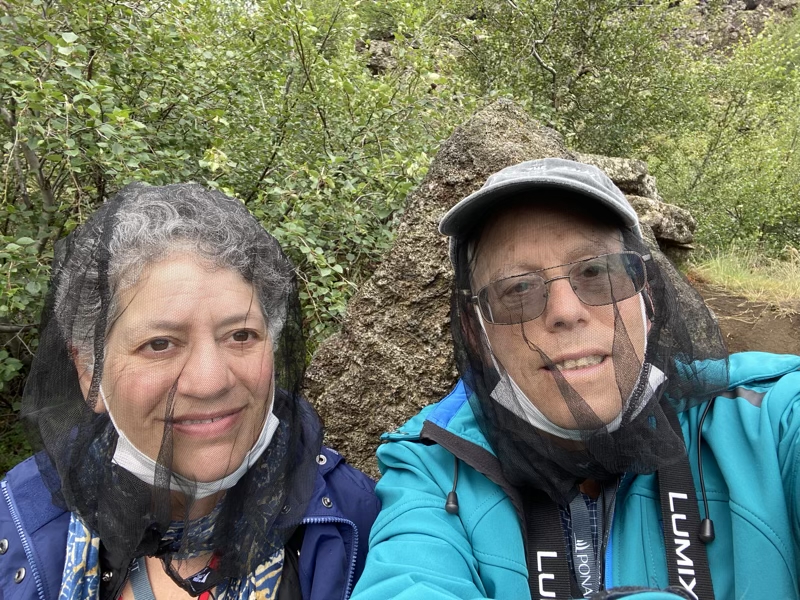 Our final stop was Go∂afoss Falls (Waterfall of the Gods), where we got to walk almost all the way down to the falls – I suspect people fall in from time to time.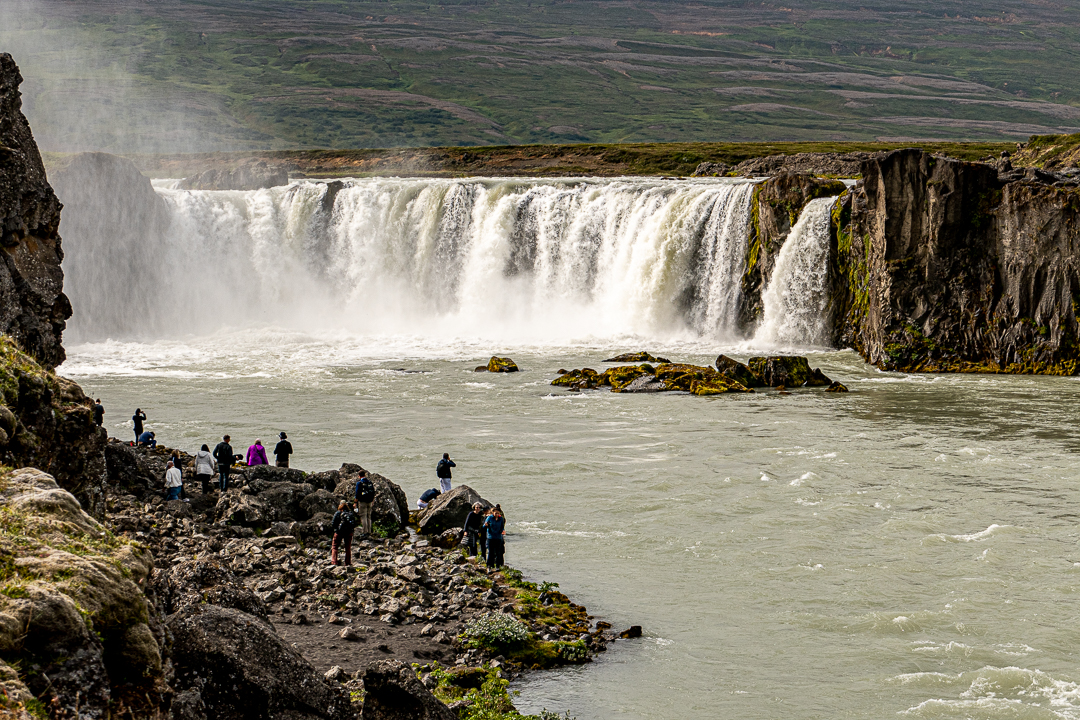 Then it was back to the ship for a very late lunch. We finished about 3:45pm, so we missed the National Trust's lecturer, but we managed to see the lecturer from Duke on energy policy.
Dinner went smoothly – the amuse bouche was beet-based, and I was shocked to enjoy it!
We're now en route to tomorrow's destination, Seyðisfjörður. The sky is cloudy, so we don't have to stay up for tonight's sunset!