We arrived in Seyðisfjörður during breakfast; as we sailed down the fjord leading to the town, we enjoyed seeing a couple of nice waterfalls.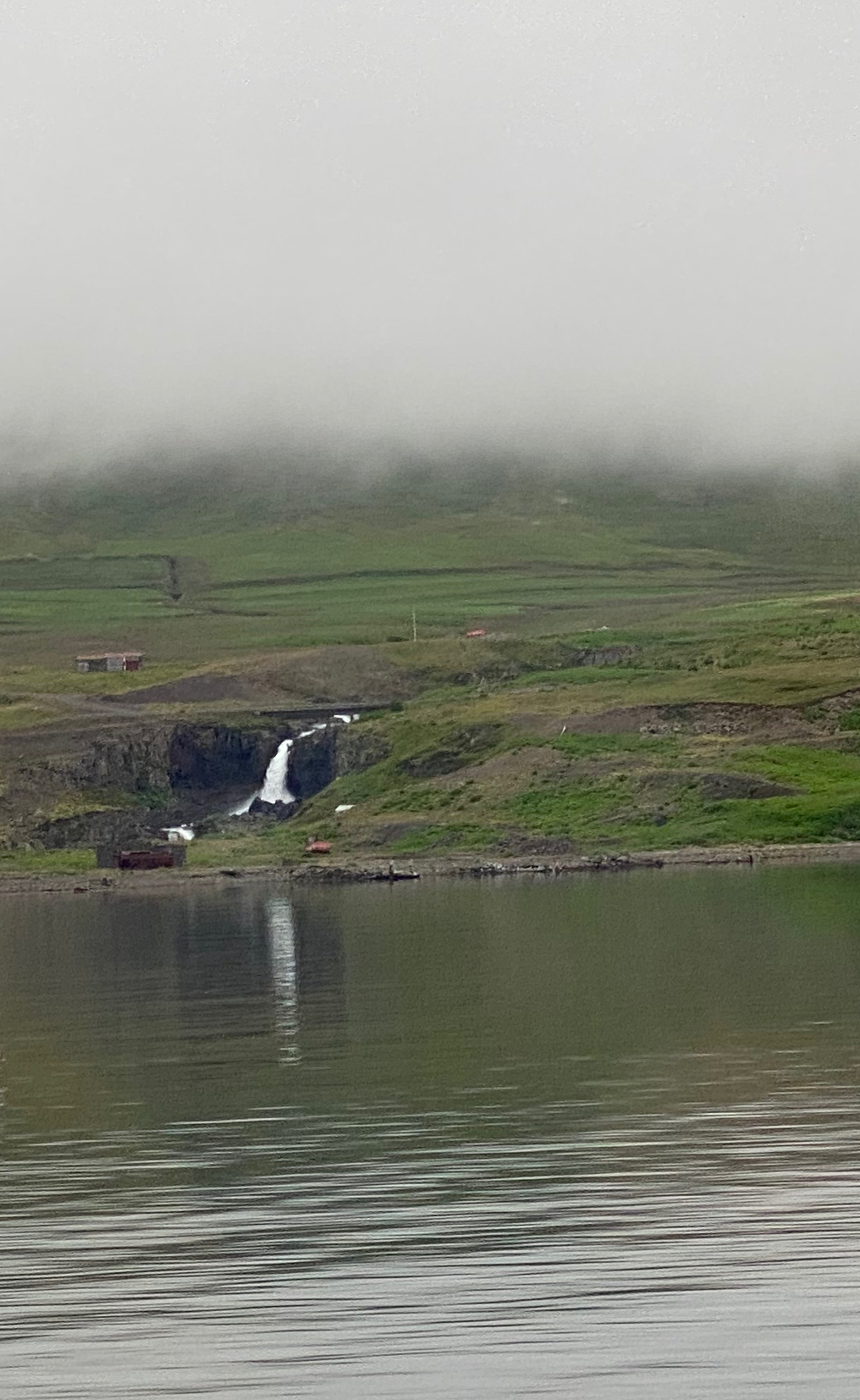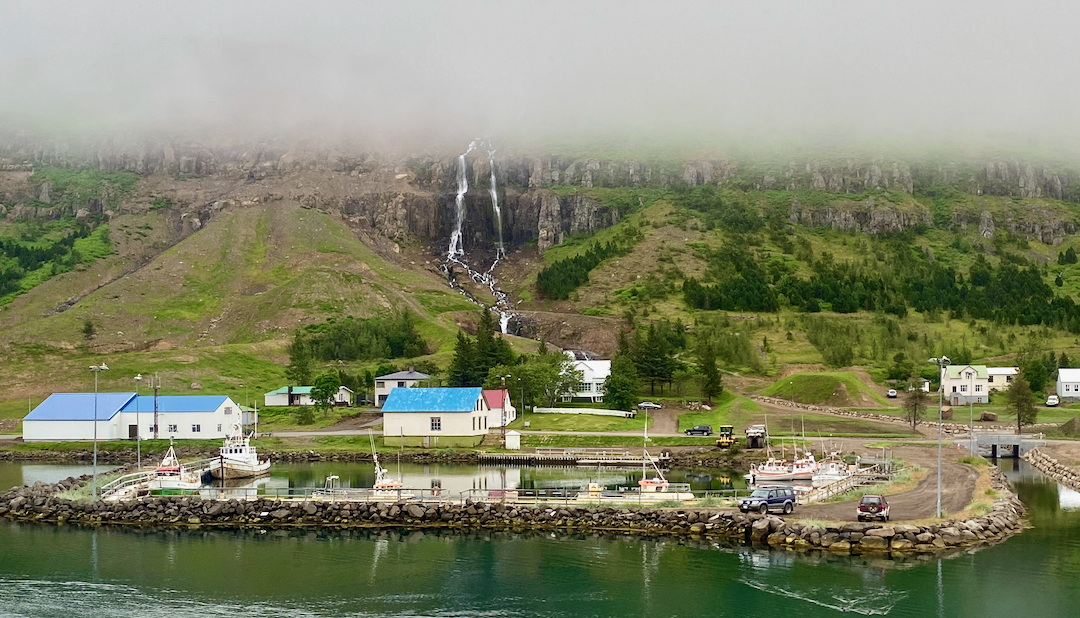 There was only one formal activity on the agenda for this morning, a walk to the Blue Church for a concert of mostly Icelandic music by a local duo – I'm not sure that the guitar with the electric pickup was truly authentic. They said that any cheerful songs were almost certainly borrowed from other cultures, which might explain why they followed two songs about death and ghosts with Home on the Range, even if it was in Icelandic.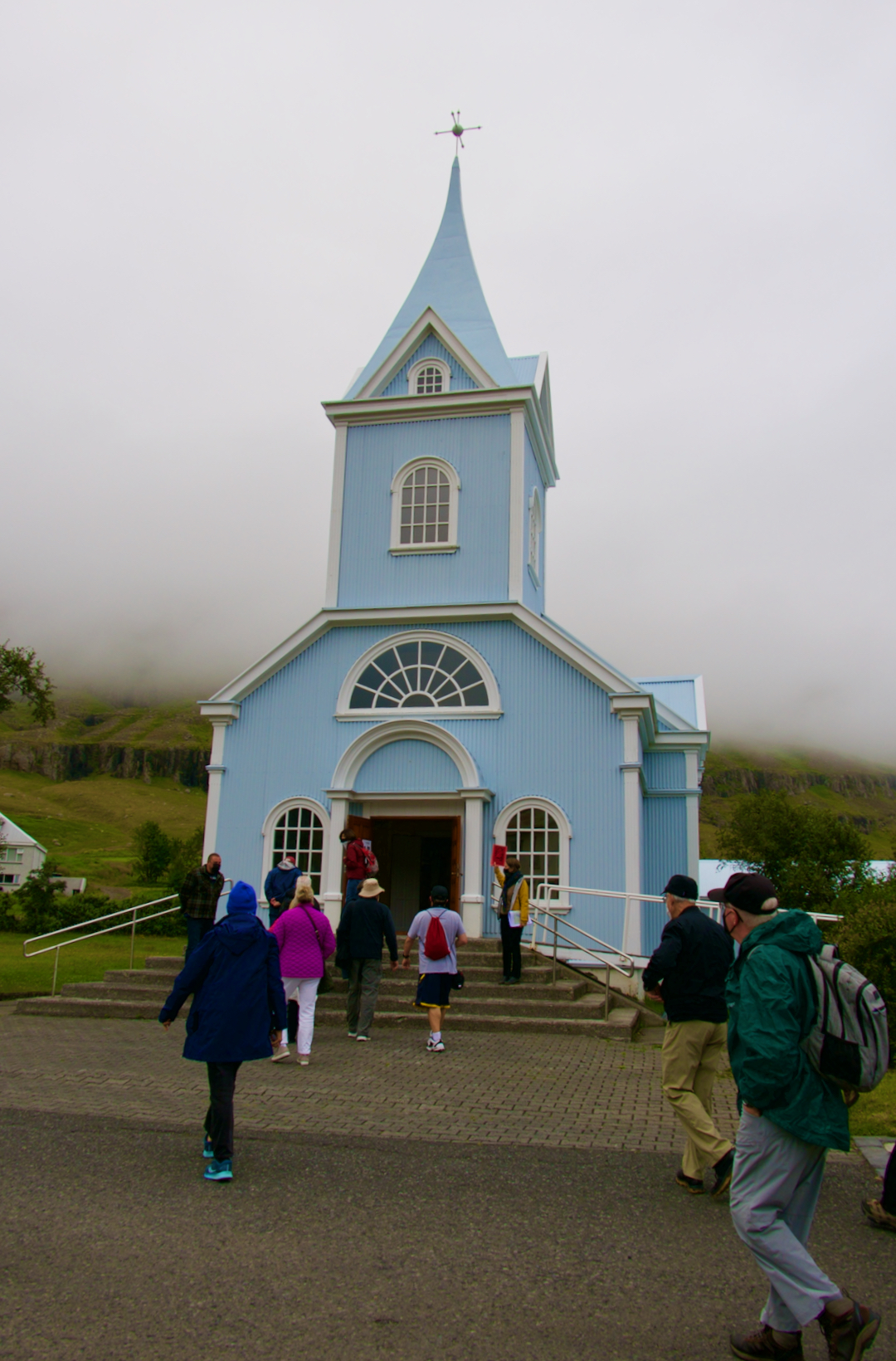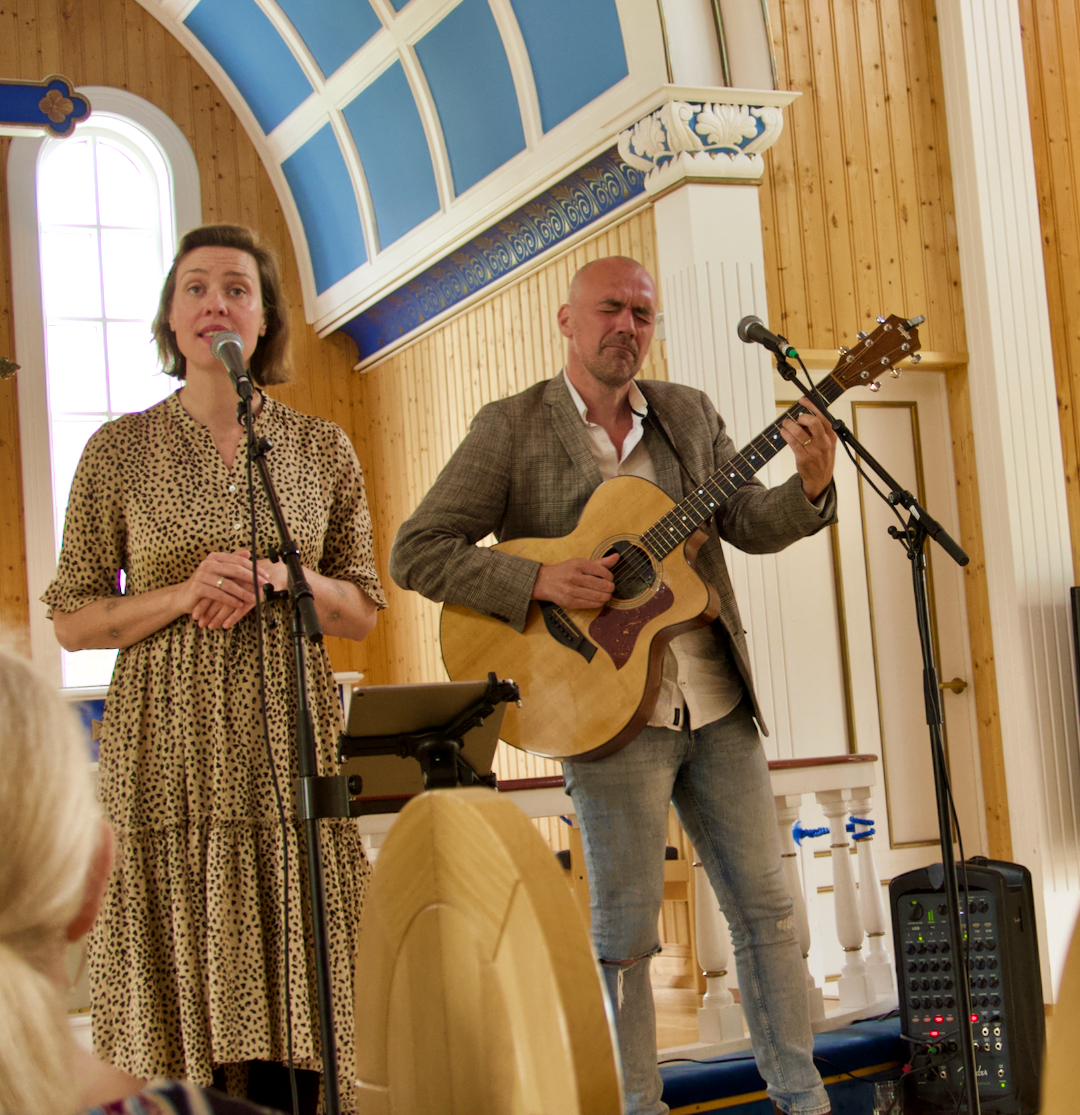 After the concert, we wandered around town for a bit, then went to the Tourist Information Center at the port to take advantage of fast Internet connectivity – we managed to upload all of the photos we've taken in the past few days before returning to the ship for lunch.
The ship sailed at 3; the afternoon was filled with lectures (one on glaciers in Iceland and one on Historic Preservation). It's foggy outside, but we're in the 6th deck Observation Lounge anyway. :-)
Tomorrow, we visit Jökulsárlón (which means "glacial river lagoon") to see what we've been hearing about in the lectures. It should be an interesting day.