We're on our way to Jökulsárlón, the glacial river lagoon – we began with a tender ride to the foggy town of Höfn, which we were assured was charming on a day when you could see it. Then it was onto a bus for an hour-long drive to Jökulsárlón. We stopped at Hotel Smyrlabjörg for a comfort stop; we were preceded by the 13 Yule Lads we'd met on Monday in Dimmuborgir, but they'd gotten much more colorful in the interim.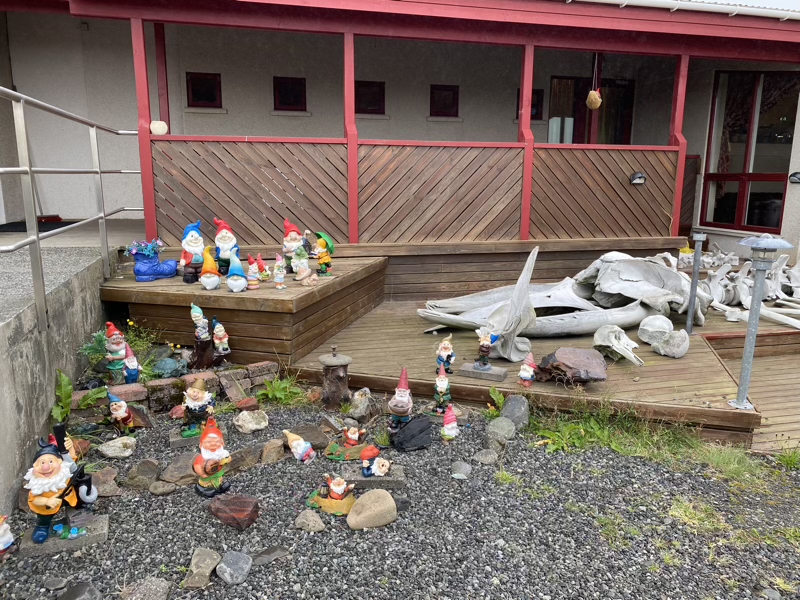 At the lagoon, we had a few minutes to walk around before boarding a duck for our lagoon cruise.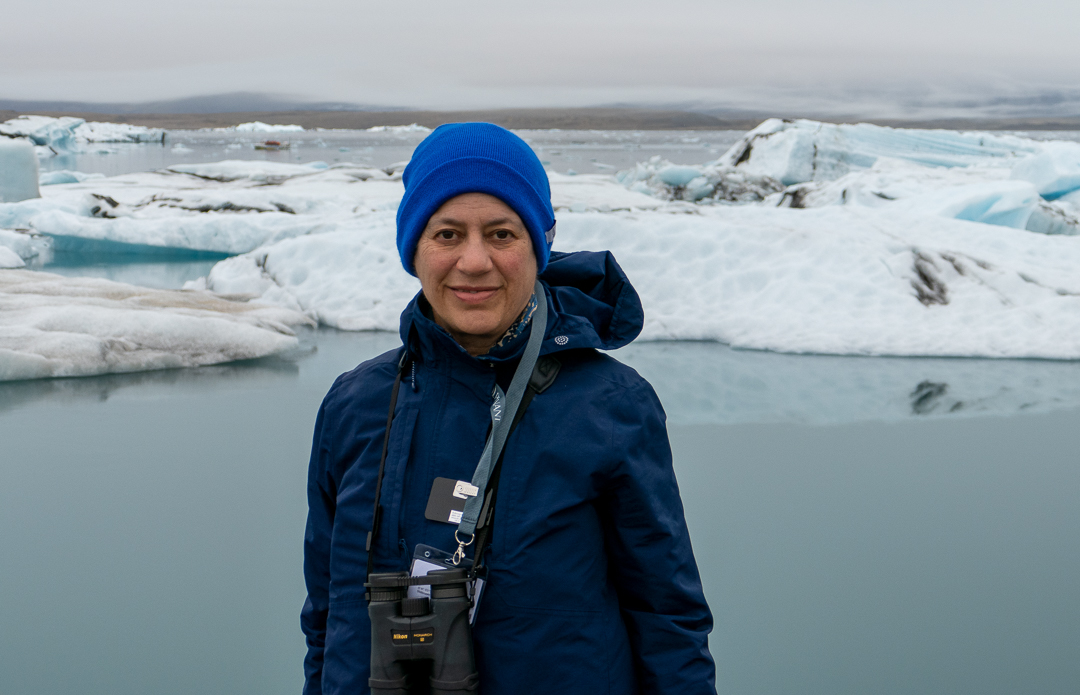 We had to wear masks and life jackets the whole time and sit while we were on land, but we were free to move around once we were on the water. Being out with the icebergs and glacial fragments was a lot of fun.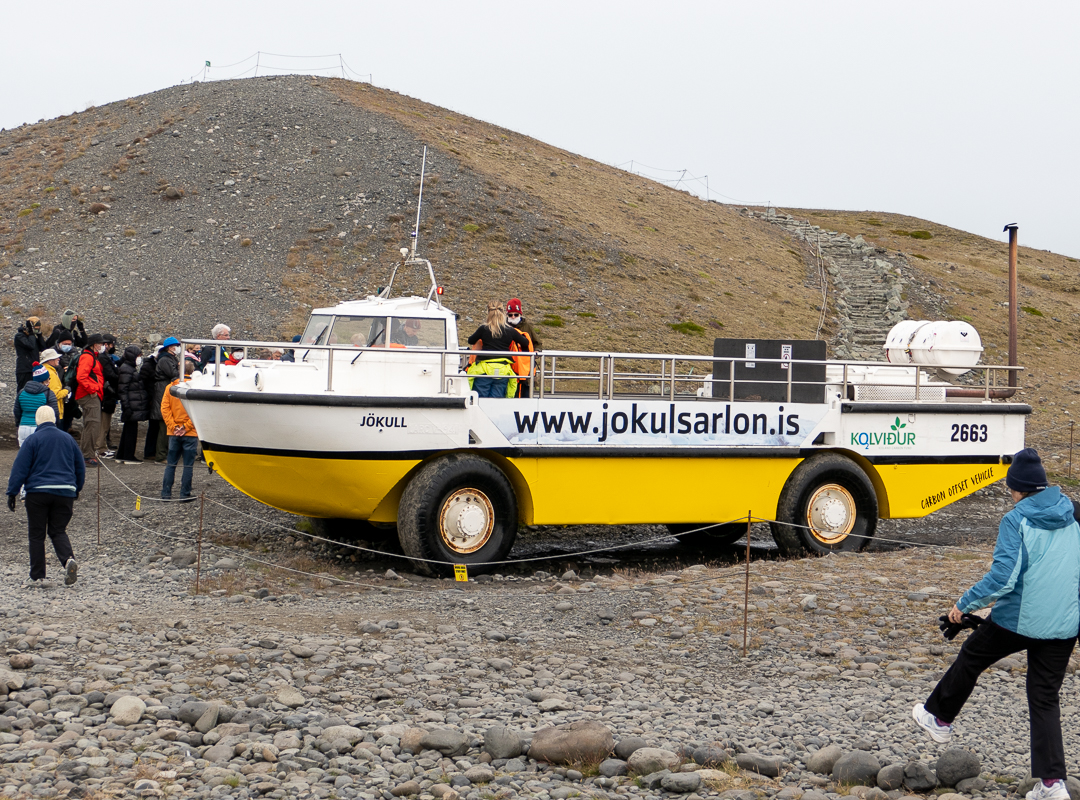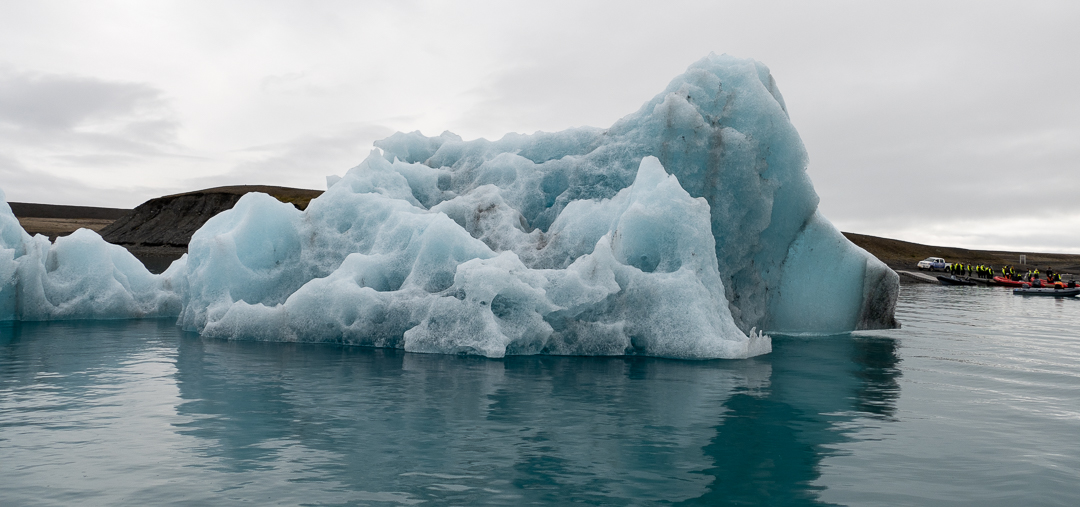 At one point, our guide passed around a chunk of glacial ice; it was amazingly transparent and not all that cold!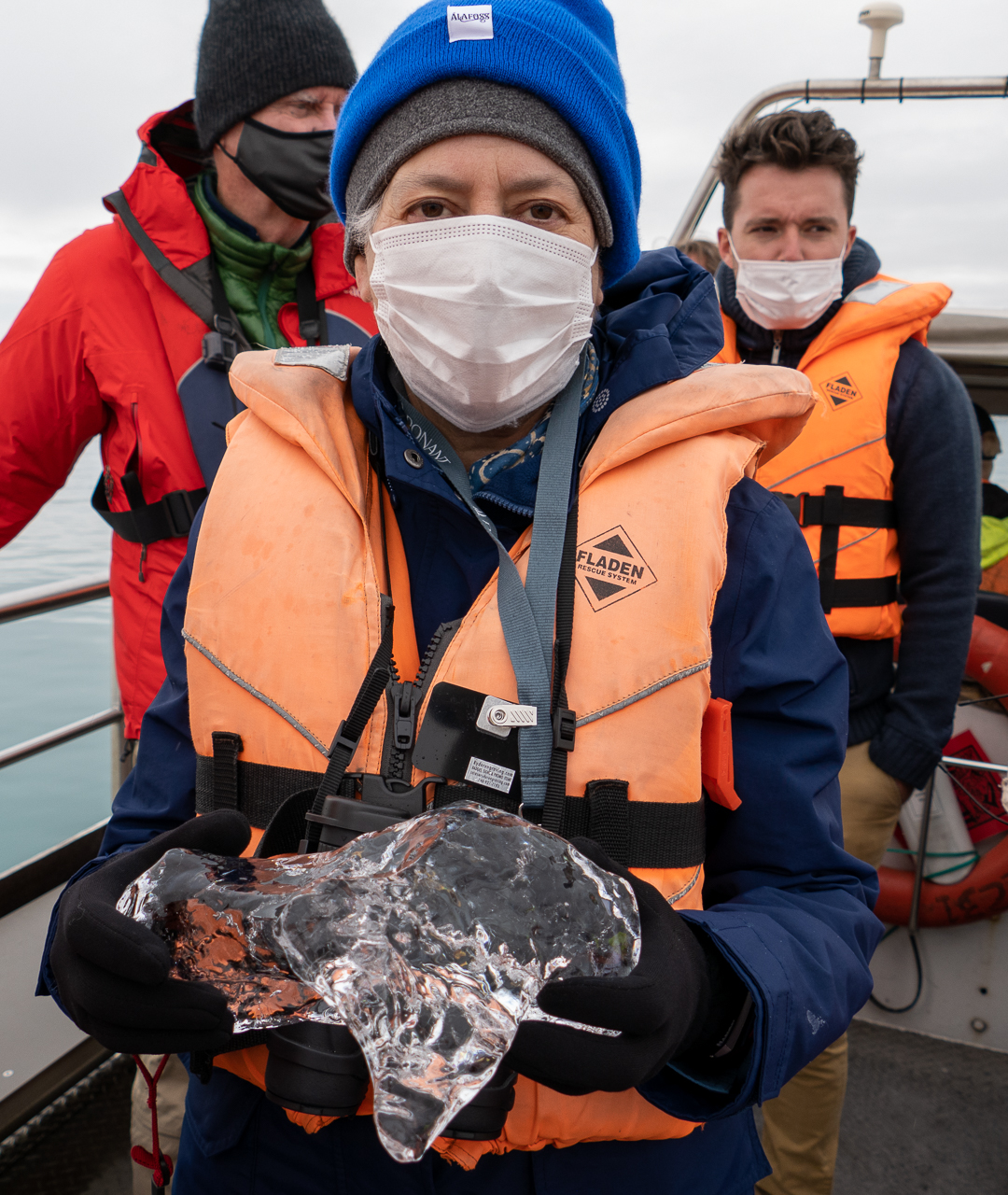 We left the duck behind and reboarded the bus for a short drive to a beach where we ate our bagged lunches. It was a delightfully warm day – 13C – but none of us had brought swimsuits. There was an art exhibit on the beach with photos of the lagoon – it seemed rather meta.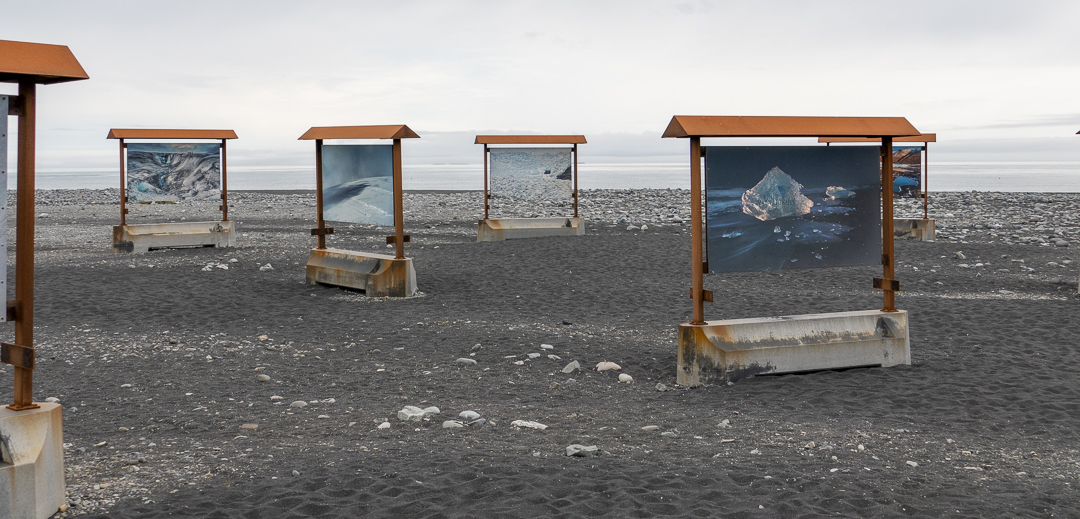 After lunch, we drove back to Höfn and made a brief comfort stop at a library(!) and then continued on to meet our ship, which had repositioned to Djúpivogur.
A short tender ride later, we were aboard and in the lounge to enjoy the drink of the day.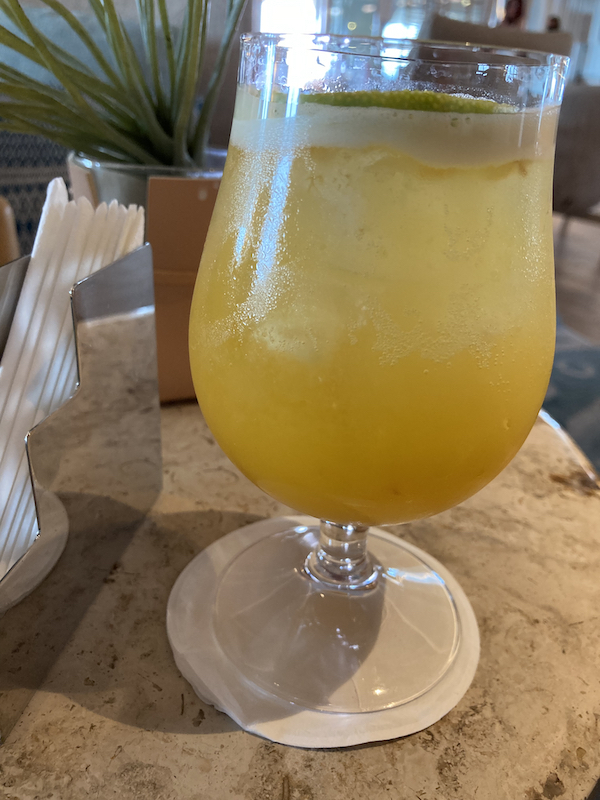 Tonight is the Captain's Farewell Dinner – I suspect we won't be finished until quite late. Good thing we don't have to pack this evening!