I'd been doing well at hitting my fitness goals on my Apple Watch so far this month – in fact, I'd had a perfect week last week and had a twelve day streak of closing all three circles.
The day started with my usual Silver Tongued Cats meeting on Zoom. Since it was the last Thursday of the month, many of the members were going to get together in person at a nearby Panera Bread. I'd planned to walk there and join them until the club's senior member asked me if I could give her a ride (she lives nearby and had just had knee replacement surgery).
I couldn't say no – it was my chance to pay forward the kindness of a former member who'd taken me to meetings soon after my heart surgery in 2011. So I drove instead of walking.
I had a routine doctor's appointment this afternoon and I thought about walking there to burn calories, but it was right after lunch and the timing didn't work, so I drove.
After that, it was the hottest part of the day, so instead of walking, I sat down and worked on photos from Iceland, specifically from Vigur Island. I hadn't had the time to deal with them while we were traveling, but I didn't have that excuse today. I haven't decided whether to go back and add photos to the blog entries from the actual travel days, but photos of cute birds are almost timeless, so I'll post some guillemots and eiders here.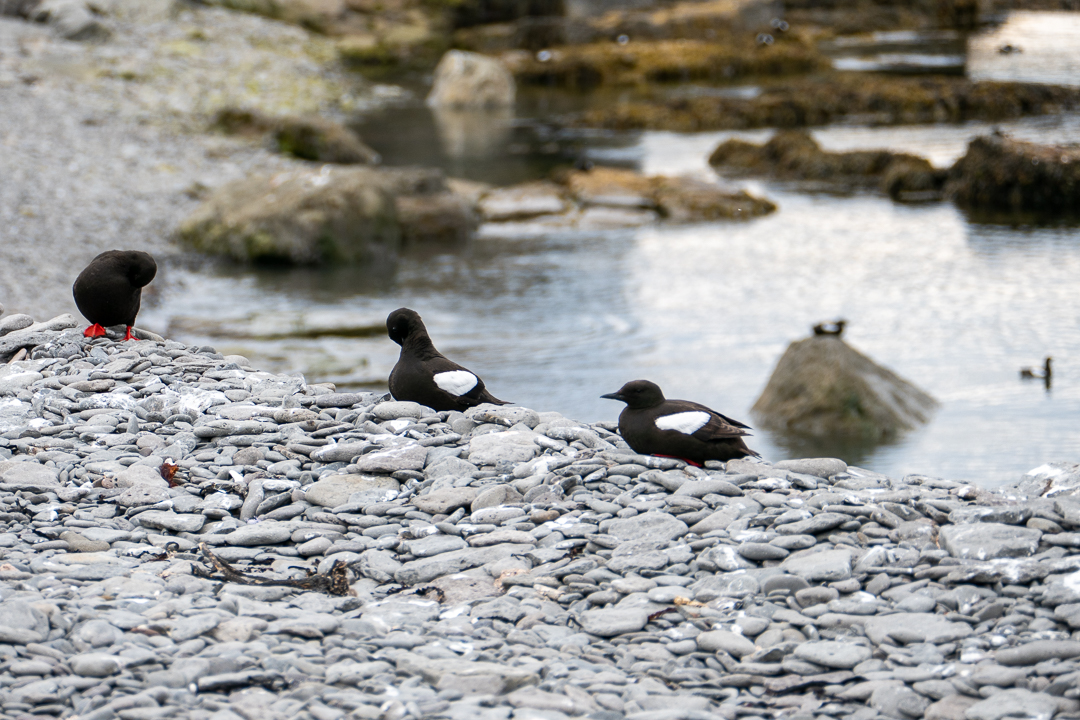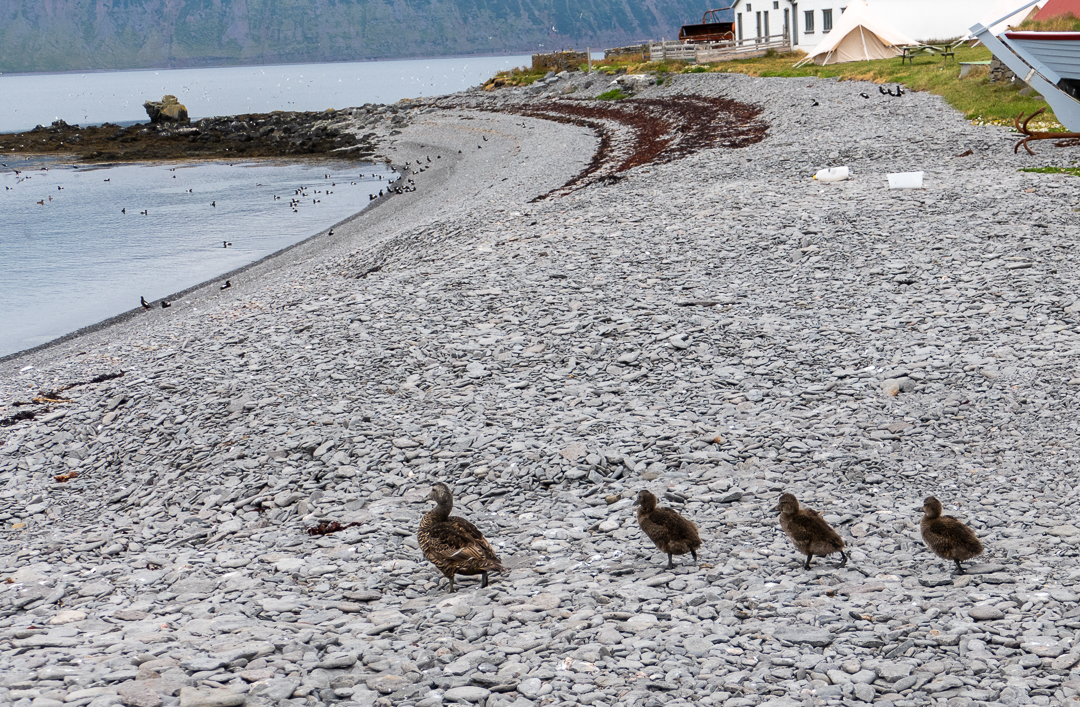 By the time I was finished with the photos, it was time to make dinner and have our weekly Trivial Zoom call, so my streak of closing all three circles was broken – but I can start afresh tomorrow, right?