Another quiet day today; the air was noticeably better than yesterday, and it wasn't quite as hot. Or so I think; I was at Shir Hadash for a meeting during the hottest part of the afternoon and by the time I left, it was just "toasty" outside.
We tried a new recipe tonight for the first time in a few weeks, One-Pot Tomato-Basil Pasta from the Mercury News. It was published right after the shelter-in-place order came down last March, but it was still new to us. I had to cut the recipe in half, but I used the full allotment of diced tomatoes (one can), so that was the dominant flavor. One lesson learned: I should have shaken up the linguini so that there weren't lots of parallel strands next to each other; it would have reduced the sticking.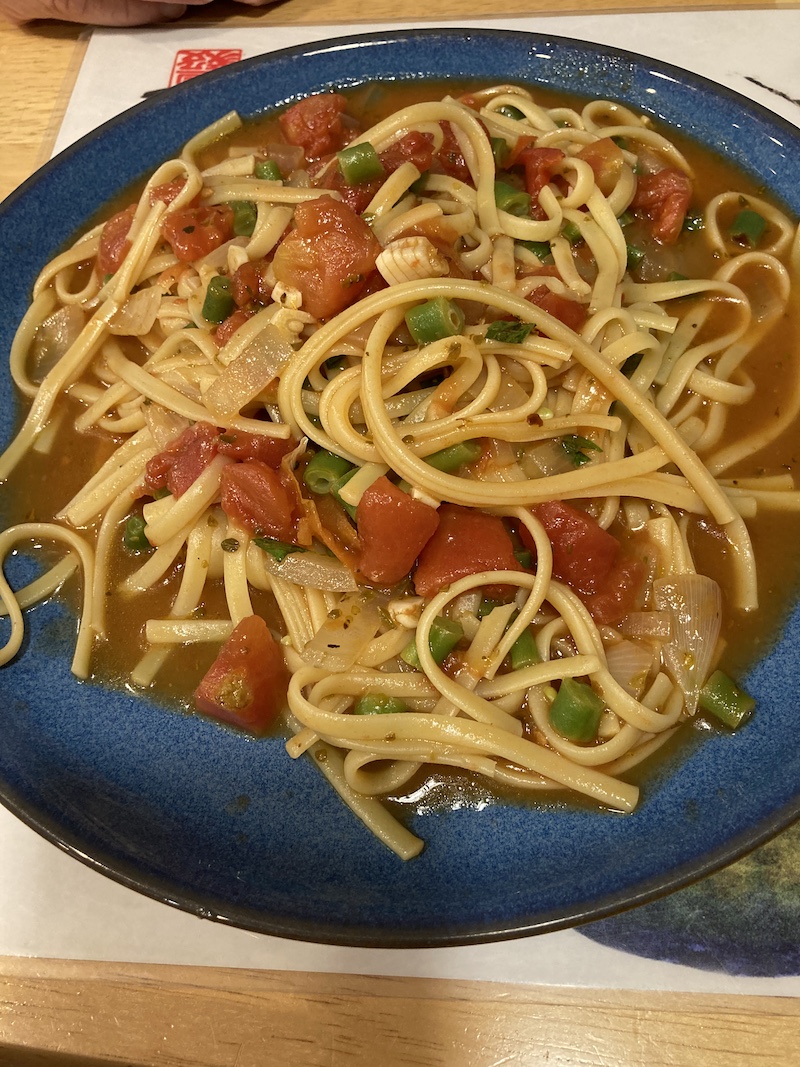 And the developer of osxphotos fixed both of the bugs I reported yesterday – he's quick!