The Shir Hadash Men's Club is slowly resuming activities – they've been having regular walks and hikes for a while, but the timing isn't good for me to make them. Today, though, there was an activity I was willing to adjust my schedule to attend – a 2pm wine tasting at Cooper-Garrod Estate Vineyards in Saratoga, about 20 minutes from our house.
I had a doctor's appointment that was supposed to end at noon, two hours before the tasting – but he ran late (as always) and I didn't get home until nearly 2. But it was OK – we arrived at the winery just as the first glasses were being poured (and we weren't even the last to arrive).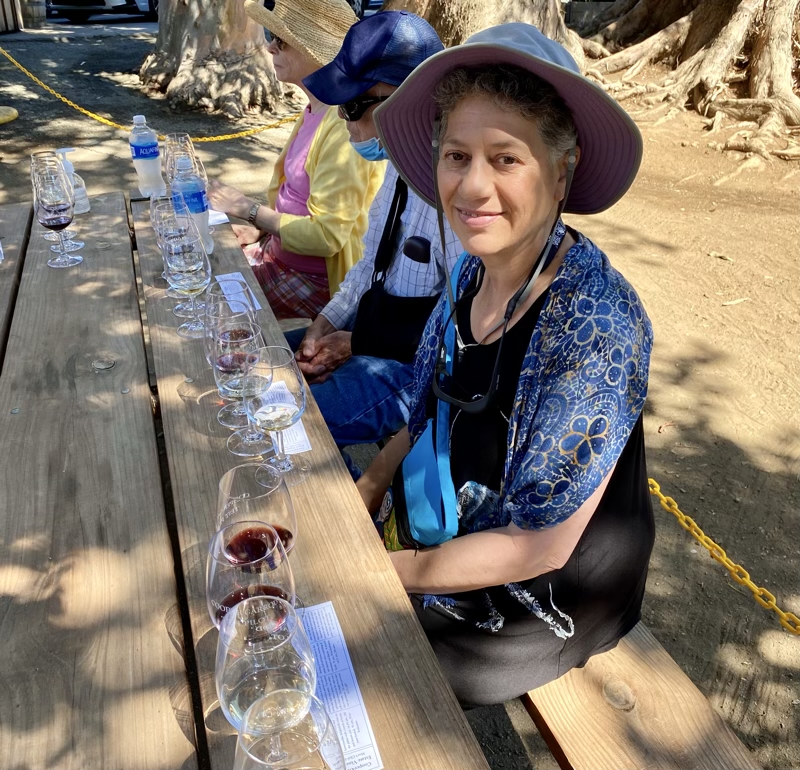 We tasted their whites and several of their reds. The whites were OK, but the reds were much better; we bought a 2017 Cab Franc and a 2018 Pinot Noir. The tasting included a 2005 and a 1999 Cab Franc, both of which were very very good. I don't think we've got the patience to let what I bought today age that long, but I've entered the Cab Franc into the database with a 2024 ready-to-drink date and put it into an inconvenient part of the wine closet so I don't accidentally use it too soon.
Shabbat Shalom!