Both Diane and I decided we wanted to order new iPhones this year; we each completed the pre-order process on Wednesday (I'm getting the Pro and she's getting the mini) but we couldn't actually order until the ordering window opened at 5am Pacific this morning. There was no way we were going to set an alarm for such a ridiculously early hour for a mere phone – so we didn't.
I woke up, unprompted, at 5:10 and went into the bathroom…and as long as I was up, I took my phone with me and completed the order.
Diane finished her order when she woke up at the usual time, and we both have September 24 delivery dates.
As of an hour ago, the delivery date for a Pro configured like mine is now mid-October; the delivery date for a mini configured like Diane's is still September 24th. I guess it's good I was the one who woke up early!
We saw Delicata squash in the store for the first time this season, so we picked one up and made Delicata, Radicchio, and Black Rice Salad for dinner. It's a great Shabbat dinner meal because you can cook the whole thing early and just take it out of the refrigerator when it's time to eat.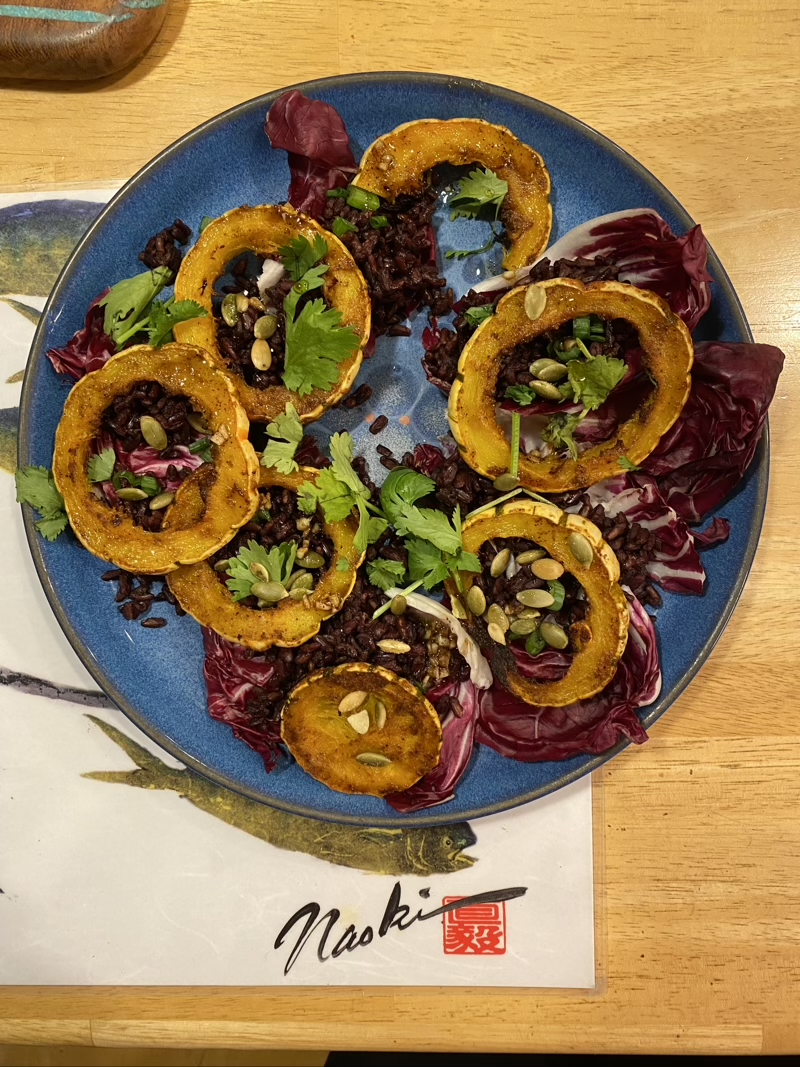 Shabbat Shalom!